2023 College Baseball Showdown
College Baseball Showdown 2023 Has 'Omaha Type Feel'
College Baseball Showdown 2023 Has 'Omaha Type Feel'
The College Baseball Showdown schedule features three SEC baseball teams and three Big 12 baseball teams to start the college baseball season on Feb. 17.
Feb 7, 2023
by Joe Harrington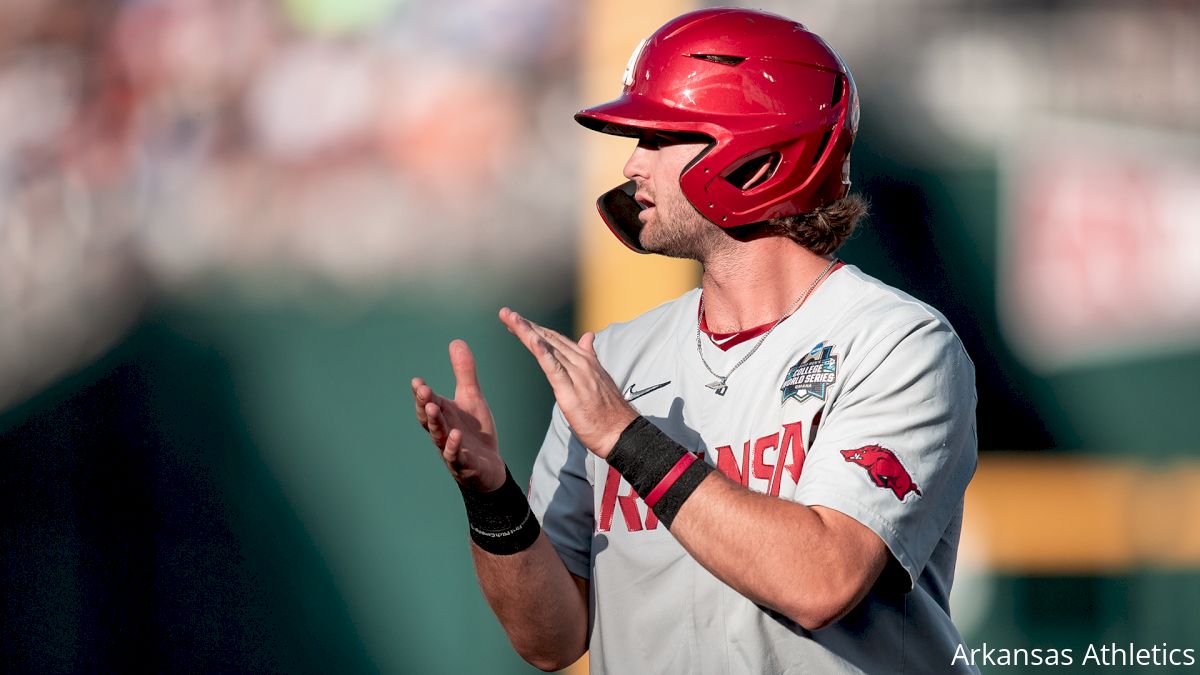 Less than two weeks until the start of the College Baseball Showdown in Arlington, the coaches of the six programs met with the media to preview one of the premier early season events of the NCAA Baseball season.
While the event will kick off the season, most of the coaches had the end of the year on their minds when breaking down the College Baseball Showdown.
"It has an Omaha type feel," Vanderbilt head coach Tim Corbin said of the event.
With five ranked teams, depending on the preseason poll you're looking at, the event will certainly mimic the College World Series. No conference has more ranked teams entering the 2023 season than the SEC, and Arkansas and Vanderbilt both come to Arlington as top 10 teams. Missouri will arrive at Arlington looking for a bounce-back season.
Meanwhile, the Big 12 will send two of its preseason favorites, TCU and Oklahoma State, along with one of the sports' bluebloods, Texas.
Arkansas coach Dave Van Horn said he was hoping the event would be an Omaha preview and help prepare the team for a brutal SEC schedule.
"It shows you what you need to do to get ready for SEC play," Van Horn said.
"This tournament will be something where we can gauge where we're at and what we need to work on."
Other SEC coaches agreed.
"It's very good teams with a lot of good talent," Vanderbilt coach Tim, Corbin said.
"It's SEC environment four week ahead of time."
The College Baseball Showdown begins on Feb. 17 and ends Feb. 19. There will be nine games over three days at Globe Life Field in Arlington, with the first games starting at 12:00 p.m. ET on Friday and Saturday and 11:30 a.m. ET on Sunday.
Here's what coaches said of the College Baseball Showdown.
Tim Corbin: Arlington Has Vanderbilt Vibes With Jack Leiter, Kumar Rocker On Texas Rangers
Corbin pointed out that the Texas Rangers have a connection with Vanderbilt, as the club's last two MLB Drafts have included former Vanderbilt stars Jack Leiter and Kumar Rocker.
Leiter was the No. 2 pick in the 2021 MLB Draft. His teammate, Rocker, was taken 10th overall by the Mets, but the two couldn't reach a contract. Rocker pitched in independent baseball in 2022 and, the second time around, was selected No.3 overall in 2022 by the Rangers.
Leiter struggled with a 3-10 record and 5.44 ERA in his first season at Double-A in 2022. There's a good chance the two former Vanderbilt teammates could be pitching in the same rotation in 2023, either in Double-A Frisco or Triple-A Round Rock.
What's Coming To FloBaseball In February? A List Of Top Games To Watch
Josh Holliday, Oklahoma State Baseball Look For First CWS Since 2016
Brayden Taylor, TCU Baseball Eye Another College World Series
"That makes (the College Baseball Showdown) just as exciting," Corbin said.
"Because of (the Texas Rangers drafting Leiter and Rocker), we've certainly had a lot of conversations with the Texas Rangers," Corbin said, "so it's kind of knowing their orginzation and it's kind of a good feel. It kind of creates a little harmony that way.
"I wish we could use them (at the College Baseball Showdown)."
In their final seasons at Vanderbilt, Leiter and Rocker helped Vanderbilt to the College World Series.
Missouri Baseball, Texas Relying On Arkansas Transfers
There will be some familiar faces but in different uniforms for Arkansas. Both Texas and Missouri will be relying on Arkansas transfers in 2023.
Texas added pitcher Heston Tole to the roster, while Missouri added catcher Dylan Leach.
"(Leach) has kind of come in and established himself as a leader," Missouri coach Steve Bieser said.
"He's got the experience from being at Arkansas and the College World Series ... so he's been outstanding for us."
Leach had a strong defensive season for Arkansas in 2022, while Tole was a valuable pitcher for the Razorbacks in 2022, going 3-0 with a 3.08 ERA with 40 strike outs in 26.1 innings.
"Heston will be our Friday night starter," Pierce said, before joking, "I don't know why Dave let him go, really."
Pierce said Heston has fit in well at Texas.
Texas Coach David Pierce Credits College Baseball Showdown In 2021 For CWS Run
In 2021, Texas Baseball went 0-3 at the College Baseball Showdown and the games weren't exactly pretty. Texas lost to three top-10 ranked teams, including 4-0 to Arkansas that weekend.
But Longhorns used that experience to motivate them to reach the College World Series.
"RTA: Remember the Arlington," Texas baseball coach David Pierce explained of the team's catch phrase.
"It made us better," Pierce said of going 0-3.
"It was good for our program to learn and get better."
Texas returned to the College World Series in 2022.
Texas Baseball Vs. Arkansas A Treat For College Baseball Coaches Say
Pierce didn't mince words when talking about the game between the program's old Southwest Conference (and future SEC) rival, Arkansas.
"It's going to be electric," Pierce said.
"I really believe that the fan bases will be ready for college baseball and being in an indoor event you know they're going to show up. And you got two really good teams that have great history, so that's going to attract a lot of people--people not just from Fayetteville or Austin."
Van Horn said many of Arkansas' fan base still considers Texas a rival and the two programs will play the final game of the first day of the College Baseball Showdown. The first pitch is scheduled for 8 p.m. ET.
"We have a big alumni gathering at the ballpark and I think it'll be something our fans will turn out for," Van Horn said.
Texas and Arkansas are the only programs at the event that reached Omaha in 2022.
TCU Baseball Coach Kirk Saarloos Looking For Pitching Matchups
Kirk Saarloos jokingly asked the three SEC coaches on the Zoom Call who would be starting against TCU at the event, which drew some laughter.
"TBA," Van Horn said with a smile.
TCU plays Arkansas at 8 p.m. ET Saturday.
2023 College Baseball Hitters To Watch Include A Pair Of LSU Sluggers
Top MLB Prospects In The 2023 College Baseball Showdown
Arkansas Baseball Comes To 2023 College Baseball Showdown With Omaha Hopes
How To Watch The College Baseball Showdown
The College Baseball Showdown will stream live on FloSports. All nine games will be on FloSports over three days.