2023 College Baseball Showdown
Texas Looks To Carry Momentum From Last Season's Late Surge Into 2023
Texas Looks To Carry Momentum From Last Season's Late Surge Into 2023
One of the most recognizable teams, the Texas Longhorns have big expectations every season, no matter how much the roster might turn over.
Jan 26, 2023
by Ron Balaskovitz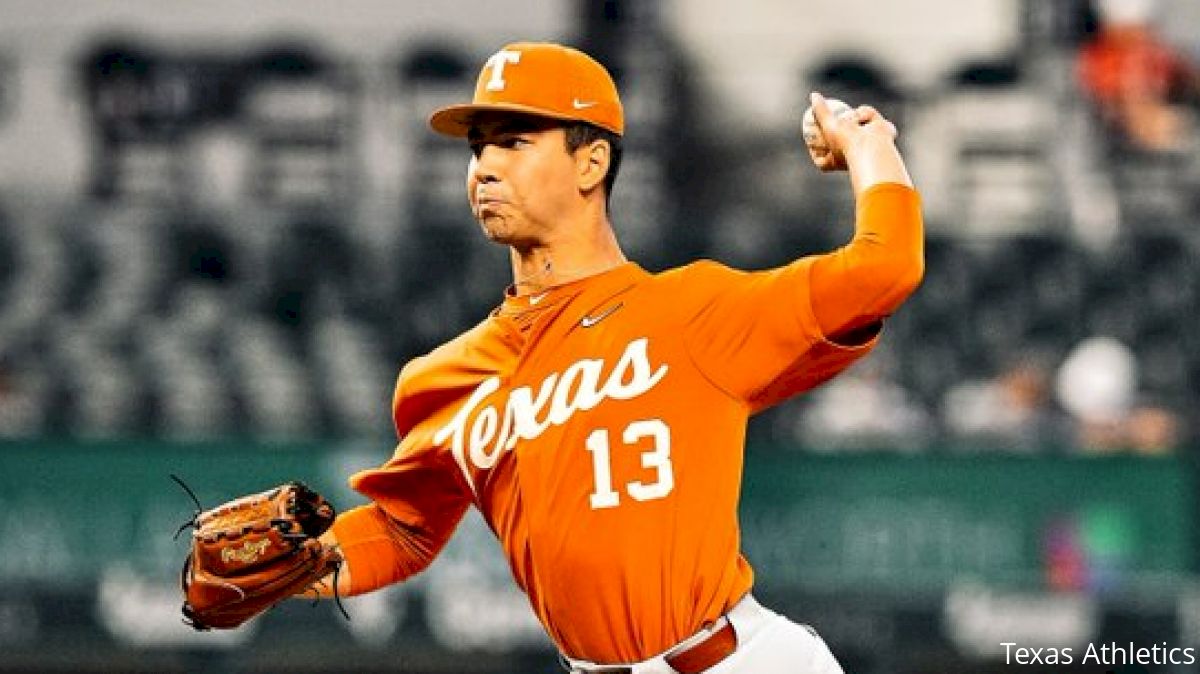 One of the most recognizable names in college baseball, the Texas Longhorns have big expectations at the beginning of every season, no matter how much the roster might turn over.
The 2023 season will be no different for the nine in burnt orange, who are set to open the year as part of the College Baseball Showdown, which will be streamed live on FloBaseball, from Feb. 17-19.
In 2022, the Longhorns slugged their way to the College World Series, hitting .314 as a team, with six players who saw 170 or more at bats and batted over .300 for the season.
An insane amount of depth helped the team go 33-12 in nonconference play, while averaging nearly eight runs per game on the season.
The Longhorns again will be a popular pick to make a deep run, but like last year, it might require the team finding its groove late in the year for a postseason surge.
And rather than slugging past their opponents every night, it could be the arms that lead the way this year, including the anticipated return of one of the nation's best freshman pitchers in 2021.
The arms will have to lead the way early on, because of those six players who batted .300 or better last season - with enough at bats to qualify for the batting title - five are gone, including Ivan Melendez and his team-best .387 average, 32 home runs and 94 RBIs.
His loss alone would leave a giant hole in the middle of any lineup.
Now, add five guys who combined for 46 home runs and nearly 200 RBIs, and you can see how it might take a little time to get the lineup settled.
Gonna want your volume up for this one. #HookEm pic.twitter.com/uXgKljJWAr

— Louisville Slugger (@sluggernation) December 5, 2022
Of last season's top hitters, only Eric Kennedy returns. He finished with a .300 average, seven home runs and 29 RBIs.
There's still plenty of thump in the lineup, however, with three others who managed double-digit home runs and four more who had 29 or more RBIs, but as far as guys who hit for average, it will be a work in progress.
That's where the pitching staff will hope to pick up the slack, led by a pair of preseason All-Big 12 picks.
Our guys! @lucas_gordon & @wittnesstwitty are on the Preseason All-Big 12 team. https://t.co/piTLG4GCCY | #HookEm pic.twitter.com/7JRzycLPqX

— Texas Baseball (@TexasBaseball) January 25, 2023
Lucas Gordan was tabbed by the Big 12's coaches after going 7-2 last season, including a 3.05 ERA and 77 strikeouts, while opponents hit just .224 off him in over 85 innings of work.
That's not bad for a guy who wasn't a weekend pitcher until a good chunk of the season had passed.
Joining Gordan is Tanner Witt, who was poised for a big season in 2022, but pitched just two games, before sitting out the rest of the season following surgery.
In those two games, he flashed electric stuff that had him on the radar of the MLB Draft, going 2-0 with a 1.64 ERA, while fanning 14 batters in just 11 innings. That followed a freshman season that saw him earn Freshman All-America and All-Big 12 honors, after he shined out of the bullpen with a 5-0 mark, five saves, a 3.16 ERA and 73 whiffs in 57 innings.
That duo gives the Longhorns one of the best 1-2 combos in the nation, and there are plenty more arms behind them.
Sophomore Luke Harrison is poised for a bigger role this season, after posting a 3.06 ERA and a pair of saves over 32 appearances last year, 31 of which were in relief.
Another sophomore, Lebarron Johnson Jr., also thrived in a bullpen role, fanning 21 batters in 17 innings, while posting a 3.18 ERA.
Yes, the pitching staff must replace Pete Hansen, Tristan Stevens and Zane Morehouse, three pitchers who made 35 starts between them and combined to go 21-10 last season, but having four quality arms who can start or close games out, is a big place to start for the Longhorns.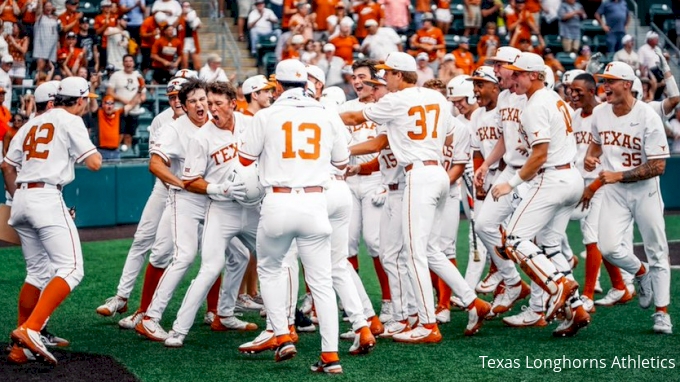 Expectations never are low for the Longhorns, but with strong arms that can help them win games in the early going as the lineup settles in, there's a good chance that come the end of the season, the Longhorns will be right where everyone expects them to be, and it all starts next month at the College Baseball Showdown on FloBaseball.