2023 College Baseball Showdown
College Baseball Showdown Has Elite Talent Set To Shine At Globe Life Field
College Baseball Showdown Has Elite Talent Set To Shine At Globe Life Field
College baseball's brightest stars come out at Globe Life Field when some of the sport's best teams meet for the College Baseball Showdown.
Feb 16, 2023
by Kyle Kensing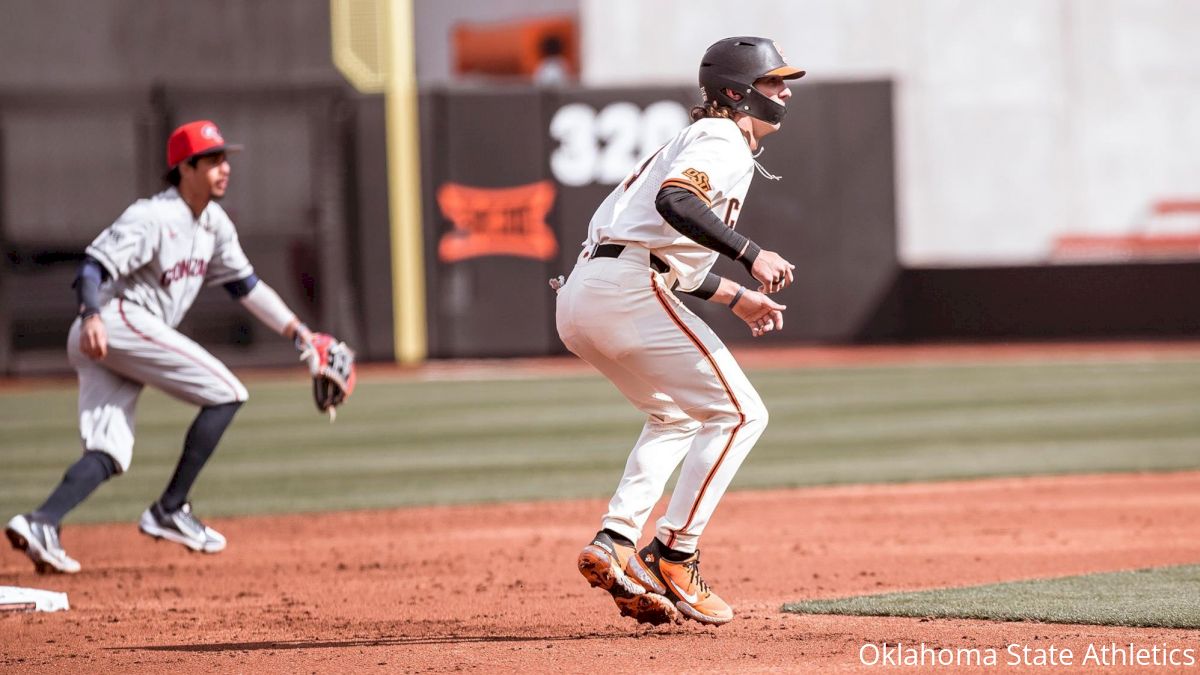 The 2023 College Baseball Showdown welcomes some of the nation's best teams to Globe Life Field for an unrivaled weekend of action, featuring some of the game's top Major League Baseball prospects.
Featuring three contenders from the Big 12 and Southeastern Conferences, each of the six teams facing off at the home of the Texas Rangers boast players to keep an eye on during opening-weekend's premier event.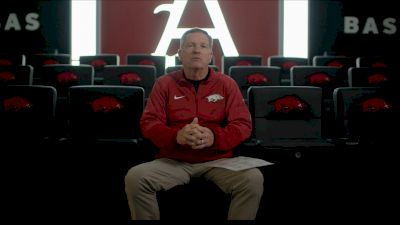 Hunter Hollan, SP
JUCO transfer Hunter Hollan steps into a prominent starting role in his Arkansas debut. The lefty out of Hallsville, Texas, pitched for San Jacinto College last season, helping the squad to the JUCO World Series.
Hagen Smith, SP
Hagen Smith burst onto the scene in his first season at Arkansas, striking out 90 batters and limiting opponents to a .232 batting average in 77-and-a-third innings. Smith's performance garnered 1st Team Freshman All-American honors, and positioned himself to be the Razorbacks' Friday starter in 2023.
The talented Southpaw debuts in Arkansas' College Baseball Showdown opener against Texas.
Peyton Stovall, Inf.
Sophomore Peyton Stovall arrived at Arkansas last season with no shortage of fanfare following him. The blue-chip prospect was considered a leading high school MLB prospect and ranked among the top college signees of the 2021 class, and he didn't disappoint as a freshman with a .295 batting average in 52 games played. He drove in 31 and hit six home runs for the Razorbacks a season ago, and should build on his strong start in Year 2.
Trevor Austin, OF
Part of a veteran outfield, Trevor Austin came on during SEC play in 2022 with a hitting streak that spanned 15 games and lasted more almost a month. During that run, he delivered seven multiple-hit games. His .297 batting average is tops among returning Tigers who were in the regular lineup.
Luke Mann, 3B
St. Louis native Luke Mann stood out as the leading power-hitter in Missouri's lineup last season. The third baseman knocked out 17 home runs, which per the university marked the program's high since 2004. He also showed improved plate discipline from the season prior, his averaging climbing almost .05 and his 28 walks bolstering the Tigers offense.
Austin Troesser, SP
Injury limited Austin Troesser a season ago, but the 6-foot-3 right-hander struck out 19 batters during his seven starts in the first half of the season. He closed out 2022 coming out of the bullpen, and went without giving up an earned run against Missouri State and Florida.
𝙏𝙝𝙚 𝙟𝙤𝙪𝙧𝙣𝙚𝙮 𝙖𝙬𝙖𝙞𝙩𝙨...#OurStandard #GoPokes pic.twitter.com/v3yUpTVcaV

— OSU Cowboy Baseball (@OSUBaseball) February 16, 2023
Marcus Brown, SS
A key part of Oklahoma State's dynamic middle infield, Marcus Brown is poised to be among college baseball's best defensive players in the 2023 season. His standout showing at the plate during the 2022 NCAA Tournament also suggests a breakout year at the dish for Brown, already a rock-solid hitter with a 2022 average of .316 with a .441 slugging percentage.
Nolan McLean, Util./RP
Expect to see Nolan McLean in a variety of roles for the Cowboys throughout this season, including at the College Baseball Showdown. The talented junior out of North Carolina said during the team's media day that he worked on his pitching in the offseason, suggesting more work on the mound. But as Oklahoma State's leading home-run hitter a season ago, he's too valuable at the plate to save just for pitching.
Juaron Watts-Brown, SP
California native and 2022 Freshman All-American Juaron Watts-Brown could prove to be the biggest offseason transfer. The electric right-hander starred at Long Beach State a season ago and finished the year particularly strong, closing out with a 3.68 ERA and striking out 10 or more in four of his last five starts.
Watts-Brown's addition gives Oklahoma State a particularly formidable starting rotation.
Kurtis Byrne, C
FROGS LEAD!! Brayden Taylor slides in ahead of the tag to put the Frogs in front!#FrogballUSA | #GoFrogs pic.twitter.com/EujZXGYjn9

— TCU Baseball (@TCU_Baseball) April 15, 2022
With 60 total base hits and a .447 slugging percentage, catcher Kurtis Byrne is among the leading returning hitters for TCU from a season ago. He finished the 2022 campaign on fire, connecting for hits in each of the Horned Frogs' final five games, and 10 of the last 11, a stretch that included 4-of-5 games with multiple hits.
Elijah Nunez, OF
Combining an uncanny ability to get on base, having drawn 58 walks to go with his .287 batting average, and then punishing defenses once aboard with 31 steals in 2022, Elijah Nunez ranks among the most dangerous offensive players in the game.
Luke Savage, SP
Luke Savage earned 1st Team All-Big 12 honors in 2022 as a standout coming from the TCU bullpen. This year, look for Savage to make his mark as a starter. Savage and Cam Brown will likely be the Frogs' top two starters, with Savage having the opportunity to build on a campaign in which he struck out 35 over 39-and-two-thirds innings and held opponents to a .239 batting average with a 2.72 ERA.
Dylan Campbell, OF/DH
An outstanding finish to 2022 positions Dylan Campbell as a potential breakout star for the Longhorns in 2023. Campbell closed the campaign with hits in five of the six final games, including three hits in a pivotal NCAA Tournament win over East Carolina. Four of his 10 home runs came in the postseason.
Lucas Gordon, SP
Lefty starting pitcher Lucas Gordon moved from the bullpen after a strong freshman season into the starting rotation and shined. Gordon finished 7-2 in 18 appearances with 16 starts, boasting a 3.05 ERA — best among the Longhorns starters — with 77 strikeouts and a 1.13 WHIP.
Garret Guillemette, C
USC transfer catcher Garret Guillemette had an impressive sophomore season for the Trojans, batting .292 with eight home runs and 46 RBI. The potential shown at the plate in an improved second season positions him nicely joining a revamped Texas batting order in 2023.
Arguably the most exciting player in college baseball, Enrique Bradfield Jr. is back to anchor the Commodores in 2023. The electrifying outfielder is coming off a 2022 in which he stole base on all 46 of his attempts, hit .317 with eight home runs, and drew 41 walks.
Calvin Hewett, OF
With the Vanderbilt roster undergoing substantial changes from a season ago, Calvin Hewett should see more opportunities to stand out after a strong 2022. He hit .329 in 85 at-bats with four home runs and 18 RBI and a .494 slugging percentage.
Thomas Schultz, SP
Thomas Schultz was among the best closers in college baseball a season ago. In 2023, the 6-foot-6 right-hander could see a revamped role as a starter in a shaken-up rotation. Schultz struck out 33 batters last season in 34-and-a-third innings pitched and finished with a 2.88 ERA.