2023 College Baseball Showdown
Vanderbilt's Return To Title Contention Begins At College Baseball Showdown
Vanderbilt's Return To Title Contention Begins At College Baseball Showdown
College baseball teams at Vanderbilt's level must have short memories. Vandy is ready to look past 2022, and that begins with the College Baseball Showdown.
Feb 16, 2023
by Briar Napier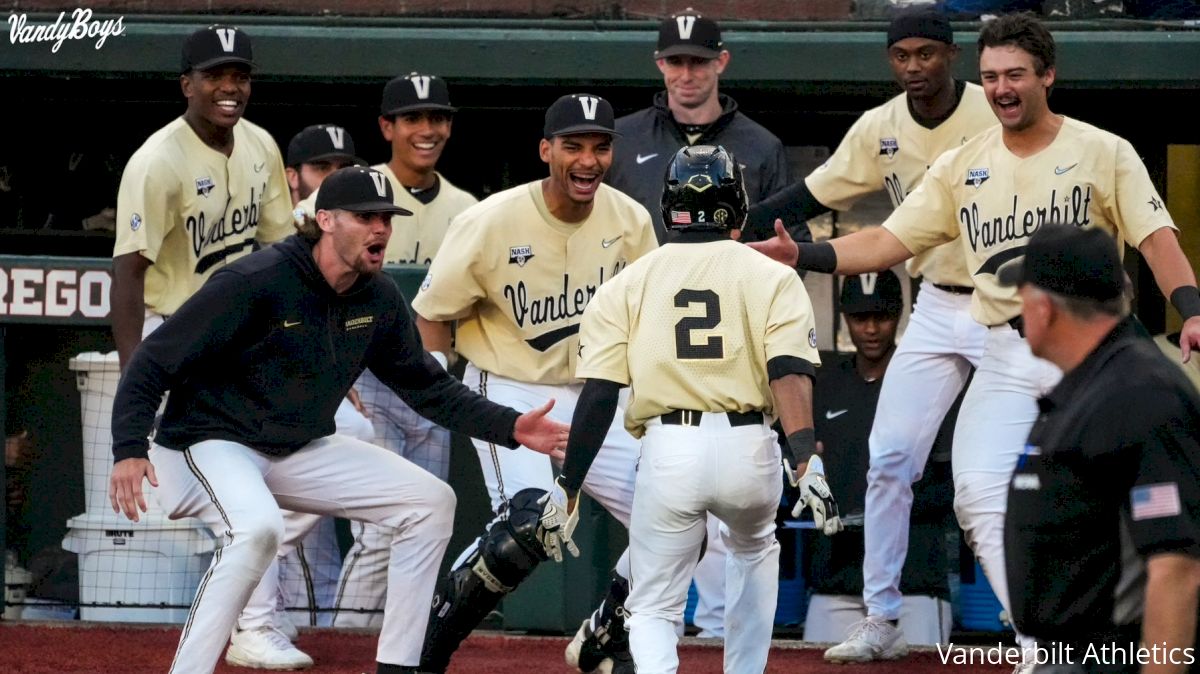 College baseball programs at Vanderbilt's level pretty much have to have short memories.
After all, the Commodores, ranked ninth in this year's Collegiate Baseball Preseason NCAA Division I Baseball Poll, probably wouldn't have won two national championships in the past decade if they decided to dwell on prior mistakes, rather than look forward.
"We don't really like to look on the past too much," senior right-handed pitcher Nick Maldonado said during a January media availability session. "Especially as a (pitching) staff, there's nothing really that we can do from that now. Each guy this year is a completely different guy."
Vandy's ability to turn anguish into hunger and drive is going to be tested yet again this season, but if it's anything like how the 'Dores have handled it in prior years, coach Tim Corbin's crew is going to be more than A-OK.
Coming off back-to-back appearances in the finals of the College World Series (winning the national title in 2019 and finishing as the runner-up to Mississippi State in 2021), Vanderbilt failed to make the Super Regional round in 2022, and it was the first time since 2016.
Vanderbilt had to travel to Corvallis, Oregon, for the regional round and lost to No. 3-seeded Oregon State.
But the Commodores tend to reload, rather than rebuild, as evidenced by the fact that three years on from missing out on a Super Regional in 2016, they won their second national championship.
And, with nine seniors/graduate-student players, those who have been through the ringer in Nashville aren't particularly interested in sulking after the way last season ended.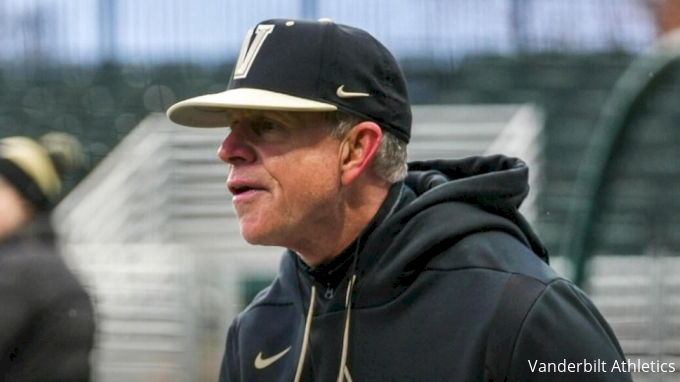 "We don't talk about (last season) a lot," Corbin said. "Maybe at the beginning of the year we did, just in terms of guys coming back, but I'm sure it sits in their stomachs. It's a hungry group, and I think for the right reasons, too. It's just about trying to get as good as they can as a group."
Vandy had one of the top pitching staffs of the Southeastern Conference (and by extension, the country) in 2022, finishing second in the league in team ERA (3.96) behind national leader Tennessee (2.51).
Still, Corbin said in a media availability session Tuesday that he's still trying to sort out his rotation for his team's season-opening games this weekend at the College Baseball Showdown at Globe Life Field in Arlington, Texas, which will be broadcast exclusively on FloBaseball.
What Corbin does see in the pitching staff, though, is a fluid group that can adapt to its surroundings and situations, as well as one that's going to bring back plenty of key experience, as the 'Dores embark on yet another grueling schedule.
Sophomore left-hander Carter Holton (a Freshman All-American last year following an 8-4 record with a 3.14 ERA) should be one of the top returning standouts.
Vandy's Carter Holton entered 2022 as one of the top Freshman arms in the nation and showed why.

If he builds on his incredibly strong close to the year, allowing just 2 runs across his final 5 starts, he'll challenge for Pitcher of the Year.

Full list: https://t.co/UwHMImMGhI pic.twitter.com/5yZx9m5vPR

— SEC Baseball (@SECbaseball) January 27, 2023
Seniors Maldonado (who is joined by freshman brother Chris on the roster this year) and Thomas Schultz (8-5, 3.13 ERA in his three-year Vandy career), plus a top-100 draft prospect in junior Patrick Reilly (122 strikeouts over 95⅔ college innings), should be able to provide steady hands that have proven they can handle the workload asked of them.
"I think we have so many options that I don't think we really have to worry about that," Holton said of the in-progress rotation. "We have so many guys, including a lot of seniors who will be able to take the lead and whatever roles for everybody.
"Obviously, I've got a whole year under the belt, and then we've got the good staff just backing everybody up. (We can) bring in somebody, whoever it may be, during any game, at any point, and be confident in them."
Vandy's offensive production, meanwhile, almost certainly is going to be anchored by a man who looks well on his way to joining the many who have come before him in the program as a future first-round pick in the MLB Draft.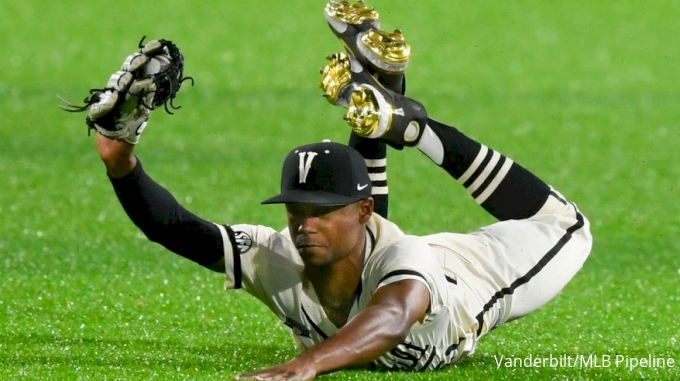 Junior outfielder Enrique Bradfield Jr. has lit up the college baseball scene for two seasons as a two-time All-American, not only because he's one of, if not the fastest, player in America (93 stolen bases over the past two seasons), but because he's budding as a power hitter at the plate, leading the SEC in triples (five), while posting a career-best .498 slugging percentage, including eight home runs in 2022.
The No. 8 overall prospect for the 2023 MLB Draft, per MLB.com's rankings, he'll probably be joined by some new contributors, while he patrols center field.
Duke grad transfer RJ Schreck, who slashed .288/.395/.506 in his three-year career with the Blue Devils, should be one of the top contenders to start, but all in all, Corbin likes the choices he has among the eight outfielders listed on Vandy's roster.
"I like the versatility of all the guys," Corbin said. "You got several guys, not that they can play center field like the guy who is out there right now, but they play pretty well, and they can play all three positions, and I like that."
Frames from yesterday's exhibition. 📸#VandyBoys | #AnchorDown pic.twitter.com/6aQUIWeu3S

— Vanderbilt Baseball (@VandyBoys) October 31, 2022
In the infield, much like the other places across the Vandy program, the setup is still to be determined, per Corbin. But he did note in a media availability session last month that he liked the way it was developing.
Senior Parker Noland and sophomore Davis Diaz each started heavy chunks of last season for the 'Dores and should slide into the gaps again.
Sophomore Jonathan Vastine was name-dropped by Corbin, too, though the order of who goes where in the Vandy infield still is a bit up in the air.
"I think right now, it's just trying to put the best infield out there that fits us best," Corbin said. "Whether that's Vastine or Diaz at shortstop or where's Noland (fitting at) third or first, I don't quite know that yet. But what I like about them is their ability just to go over there and do it and just keep playing, as if that's their natural position, which is good."
Ready or not, Vandy's unforgiving schedule of both SEC and nonconference foes is quickly coming.
That grind starts right away at the College Baseball Showdown when the Commodores play at the home of the MLB's Texas Rangers against a trio of opponents from the Big 12 Conference – TCU, Oklahoma State and Texas – all of which made at least a regional final last year, whereas the Longhorns eventually stormed their way to Omaha.
But success, especially at the levels Vanderbilt has achieved in recent seasons, doesn't get handed out, and Corbin is well aware of that fact.
So, even as there have been bumps in the road lately for one of college baseball's most successful teams of the past decade, the culture and knowledge of what it takes to get to the top are still there.
ROBBERY IN PROGRESS‼️🤯

In case you were wondering, @EBradfield20 is in midseason form. 💎#VandyBoys | #AnchorDown pic.twitter.com/OsRrZ6gf3Y

— Vanderbilt Baseball (@VandyBoys) October 23, 2022
And for those at Vandy who are longing to find out what being the unquestioned best feels like, they're getting tired of waiting.
"You step foot on this campus, you have one goal in mind," Bradfield said. "I've been here for two years and haven't accomplished that goal. So, I'm looking to get it done."