2022 Snowbird Baseball
Snowbird Classic Opens '22 Season Strong
Snowbird Classic Opens '22 Season Strong
Indiana State and Ohio State highlight an intriguing opening weekend slate at the Snowbird Classic.
Feb 15, 2022
by Kyle Kensing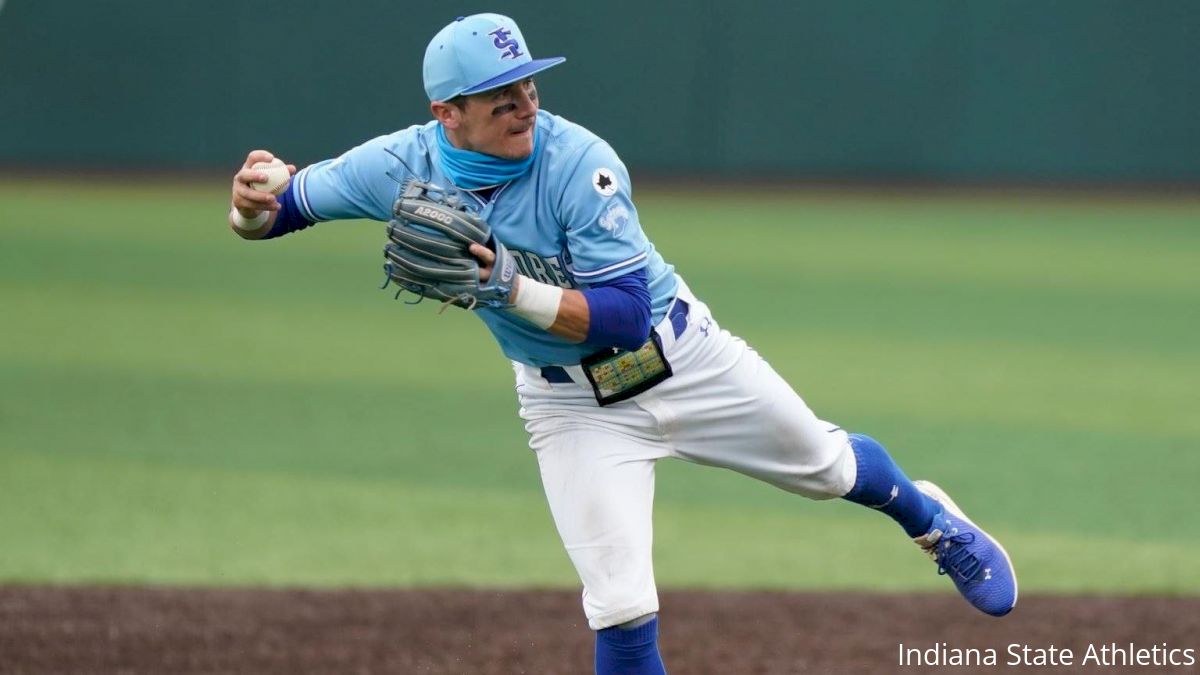 Baseball season is here, and the season's opening weekend features an intriguing slate at the Snowbird Classic.
BYU, Canisius, Indiana State, Marshall, Ohio State and Pitt usher in the 2022 campaign on Florida's Suncoast. The holiday weekend brings with it four days of games involving the six teams, starting early on Friday and running into President's Day Monday.
FRIDAY, FEB. 18
Canisius Vs. Pitt
Two teams that nearly made the 2021 NCAA Tournament field open the first day of the Snowbird Classic's first week with the start of a four-game series.
Pitt—which fell just short of a tournament at-large bid—meets Canisius—which advanced to the championship round of the Metro Atlantic Athletic Conference Tournament before bowing out. The teams meet for one game each on Friday and Sunday, and a doubleheader on Saturday.
Both the Golden Griffins and Panthers welcome some new faces into the starting lineup this season, but each side also returns some noteworthy talent. Max Grant flirted with a .400 average in 83 at-bats last season, while Vinny Chiarenza hit a team-high nine home runs with 33 RBI in 2021 at Canisius.
Friday will likely be the first look at Matt Gilbertson on the mound for Pitt this season.
BYU Vs. Indiana State
Indiana State has plenty to build on after last season's NCAA Tournament run. The Sycamores began their journey to the postseason with a 1-2 showing in a three-game series against Pitt.
This time around, they face three opponents over four games in three days. Up first is a BYU bunch with the talent to make a run in the tough West Coast Conference this season.
SATURDAY, FEB. 19
Indiana State Vs. Ohio State
Standout batter Jordan Schaffer leads Indiana State in the first of two games against Ohio State. The Sycamores and Buckeyes meet again in the second half of a doubleheader for ISU on Sunday.
Before then, Indiana State will look to hold off an Ohio State club with plenty of building blocks this season, starting with 2021 Freshman All-American Kade Kern.
Marshall Vs. BYU (DH)
BYU continues its opening-weekend quest to make a statement with Saturday's doubleheader against Marshall.
The Thundering Herd open Friday against Ohio State in the first of their two weekends in the Snowbird Classic. Marshall finished 10-35 in a challenging 2021, but returns some key veterans like Luke Edwards. Edwards hit .331 with a team-high 47 hits last season.
SUNDAY, FEB. 20
Ohio State Vs. Indiana State
Sunday wraps up with the second matchup between the Buckeyes and Sycamores of the weekend. Indiana State wraps up its turn through the Snowbird against the Big Ten representatives.
Indiana State may have to prepare for TJ Brock, a preseason All-American, out of the Buckeyes bullpen.
MONDAY, FEB. 21
BYU Vs. Ohio State
Opening week wraps up on President's Day when BYU and Ohio State face each other in the finale.
The Cougars have pitchers Bryce Robinson and Jack Sterner back from 2021, and Carter Smith saw five starts last season. There are options in the rotation for the Day 3 starter, making this first weekend especially intriguing for BYU.