2022 Snowbird Baseball
After Tourney Snub, Pitt Regroups for 2022
After Tourney Snub, Pitt Regroups for 2022
The Pitt Panthers roll into 2022 looking to defy expectations and contend in the always-tough Atlantic Coast Conference.
Feb 10, 2022
by Kyle Kensing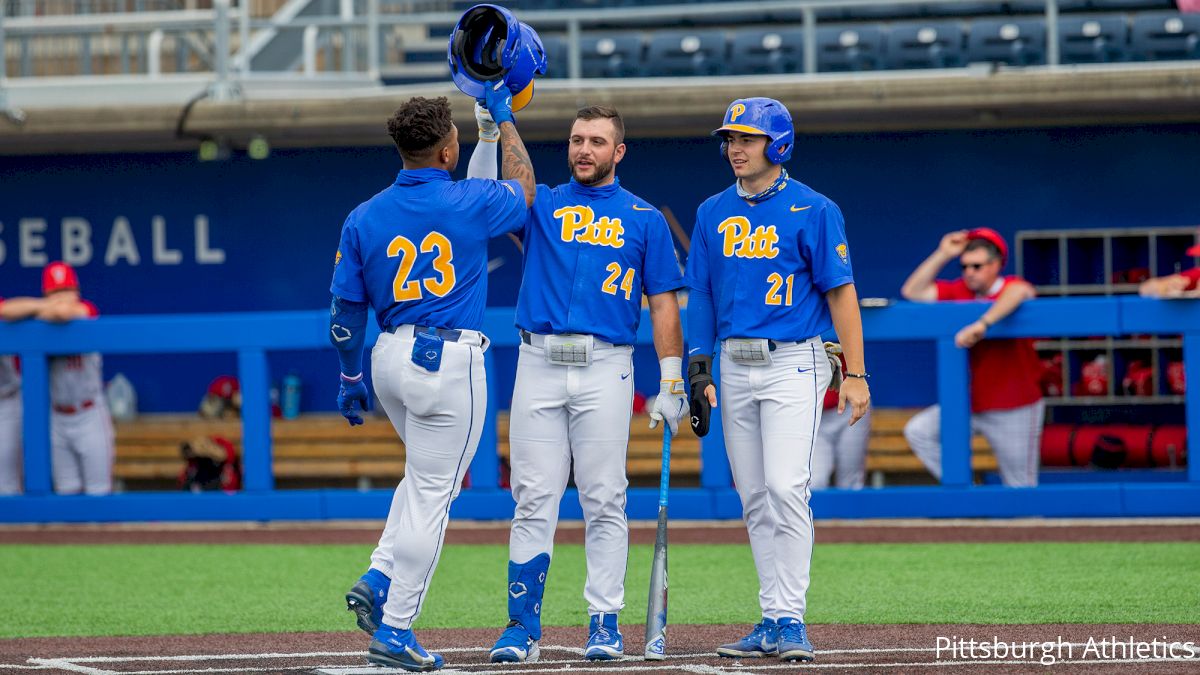 The Pitt Panthers roll into 2022 looking to defy expectations and contend in the always-tough Atlantic Coast Conference.
Pitt, picked to finish last in the ACC Coastal Division, has reason for optimism. The Panthers have a veteran roster coming back with proven hitters and a promising ace returning from a 2021 lineup that had a strong case for the NCAA Tournament.
A late-season COVID-19 pause contributed to the Panthers' postseason snub. Pitt finished 3-9 down the stretch, but had an impressive 18-12 record against NCAA Tournament teams.
The road back to a possible tournament berth begins at the Snowbird Classic, where the Panthers face Canisius in a four-game series.
Hitting
Sky Duff was excellent in 2021, hitting .366 in 164 at-bats. He boasted an OPS of .985, drew 24 walks—tied for second-most on the team, while also delivering a Panthers-best 60 hits—and slugged .524.
The All-ACC third baseman sets the tone, while a promising outfield trio complements him. Kyle Hess finished 2021 with a team-high 33 RBI, Ron Washington Jr. batted .292 with 30 RBI and an .826 OPS, and Jordan Anderson made eight steals in 10 attempts.
Pitt loses power with David Yanni and Nico Popa gone. The two accounted for half of the Panthers 42 total home runs. Washington is the returning leader with eight a season ago. Transfer first baseman Jack Anderson could help fill the void: He hit five home runs last season at State College of Florida.
Pitching
Matt Gilbertson is the most proven returning arm on the pitching staff, having made 13 starts and worked a team-high 85 innings in 2021. Gilbertson finished the campaign with a 4.45 ERA, struck out 72, and had a WHIP of 1.29.
Mitch Myers was Pitt's other primary starter—he's gone, leaving a prominent spot in the rotation. Billy Corcoran and Ryan Miller could be Panthers to watch. Corcoran struck out nine in 12.1 innings of work last season.
X-Factor
The right mix of veteran returners building on their play last year and new contributors stepping up could see Pitt turn heads in the stacked ACC.
Jack Anderson's potential at the plate showed through in fall ball, as he hit a homerun against Youngstown State. Dom Popa and CJ Funk could be poised for more prominent roles, while the freshman class features promise in catcher Luke Lambert and infielder Tommy Tavarez. Tavarez was Perfect Game's No. 35-ranked shortstop prospect in the country last year.
There are gaps to fill on the mound, which looks like the most pressing uncertainty for Pitt heading into the new season. The Panthers finished eighth in the ACC last season with a collective 4.96 ERA, and had the third-to-last opponent batting average at .266.