Frontier League
Frontier League's West Division Hitters Have Something To Prove In 2023
Frontier League's West Division Hitters Have Something To Prove In 2023
The West Division of the Frontier League has some catching up to do. The grind starts with recruiting and retaining talent, especially in the batter's box.
May 13, 2023
by Briar Napier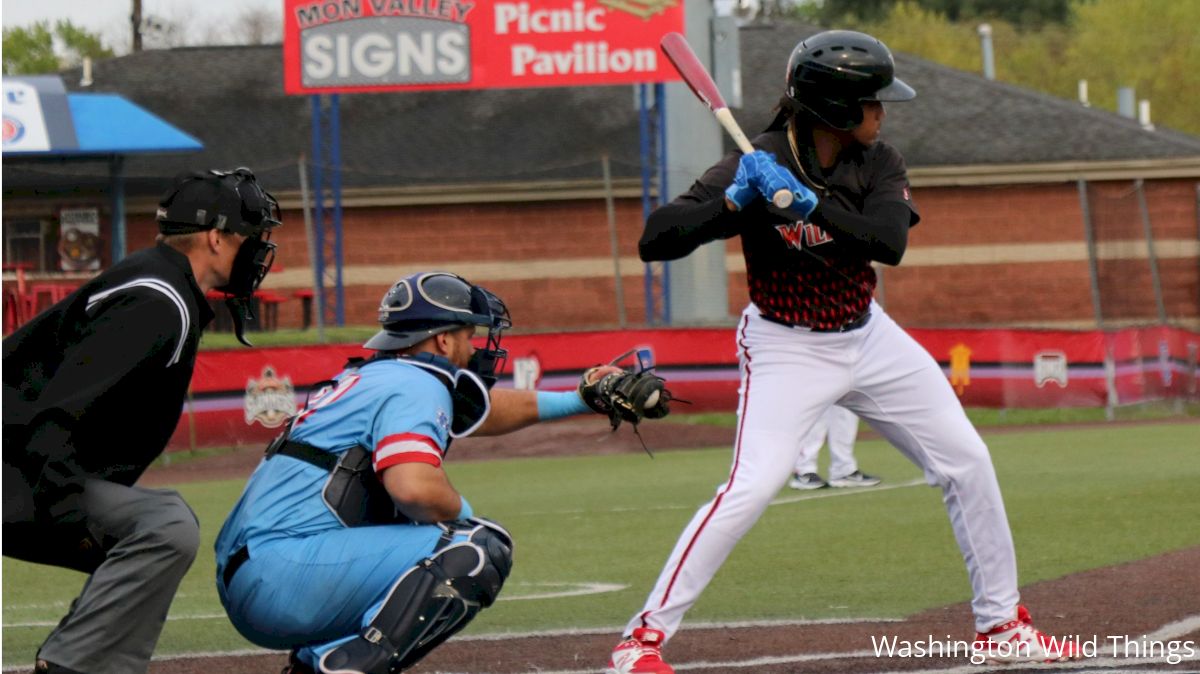 The West Division of the Frontier League has some catching up to do.
After the Schaumburg Boomers took home the league title for the division in 2021, the East's Quebec Capitales stormed back to bring the crown their direction.
It's now up to the stars of West to once again show that their division is the best.
That grind, first and foremost, starts with recruiting and retaining talent, especially in the batter's box.
With six of the Frontier League's eight best-hitting teams last season being East Division squads, the West more often than not lacked firepower to put runs on the board and provide ample offense to roll with the squads of the East.
However, that's not to say there aren't some studs looming around in a few clubs' lineups – far from it.
Some of the names being brought back for 2023 return plenty of prior production, or have high potential due to past success, that could help the West rise back up and take back the league championship.
Whether or not they make do on that potential is left to be determined, but there are plenty of sluggers to be excited about away from the East Coast.
Here's a look at five hitters to check out this year in the West Division of the Frontier League, which gets going this week. Many games throughout the season will be broadcast live on FloBaseball.
Wagner Lagrange, OF, Washington Wild Things
Lagrange is a well-seasoned minor-leaguer who made it up to Triple A in the New York Mets' system from 2015-2021, before he joined the Wild Things for his first foray into independent ball prior to the 2022 season.
The native of the Dominican Republic hit the ground running immediately for Washington and was one of the main pieces behind the team dominating the West, winning the division by nine games.
We've re-signed 2022 @FLProBaseball All Star OF Wagner Lagrange (@WagnerLagrange). Last season, Wags tied our single-season record with 125 hits and drove in a team-best 62 runs.

📖: https://t.co/BbeMV5FQJ4#WeMakeForeverFans pic.twitter.com/oqViKx3vdD

— Washington Wild Things (@WashWildThings) March 1, 2023
Named as a Frontier All-Star a year ago and finishing with 40 multi-hit games, Lagrange slashed .346/.396/.490, had 27 doubles and drove in 62 runs – the most of any Wild Things player, minus Anthony Brocato, who joined the team late in the year from the Florence Y'alls – along with 125 hits in all, which tied a 17-year-old club record.
He re-signed with the team in March after opting to stay sharp in the offseason by playing in the Mexican Pacific Winter League, where he won a league title with Caneros de los Mochis and had 15 RBIs in 31 games.
Lagrange will aim to help do the same for the Wild Things, who will be trying to end a long championship drought in the Frontier dating back to 1997, when they last won the Championship Series as the Canton Crocodiles.
Dakota Phillips, C, Evansville Otters
Now in his fourth year with Evansville, Phillips has steadily improved each season that he's been with the Otters (2019 and 2021-2022), and last year was a breakout campaign.
He was named the West Division's starting catcher for the Frontier All-Star Game, though he was unable to play due to a midseason hand injury that sidelined him for many of the Otters' remaining games.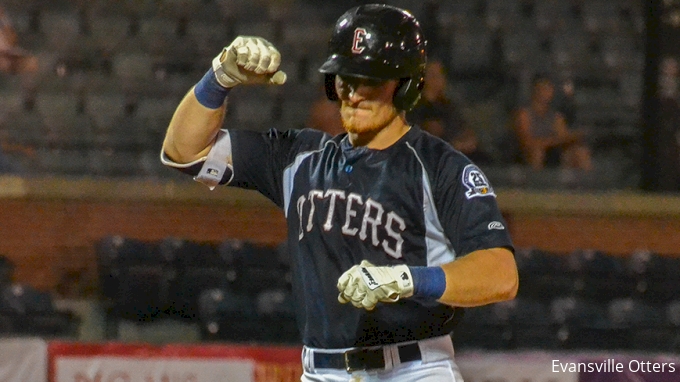 It's a shame, too, as the native Texan and 27-year-old backstop batted .313 in 42 games and was on pace to shatter his previous Frontier bests in numerous offensive categories, including home runs (11 in 2022, 12 career high), RBIs (37 in 2022, 45 career high) and total hits (45 in 2022, 66 career high).
His return to Evansville was confirmed in March, and he'll now aim to try and kick things back up where he left off, whereas the Otters, who actually had one of the lowest team batting averages in the league last season at just .257, will hope to get a full year of games out of Phillips at the same pace (or better) he was rolling on in 2022, before injury woes struck and forced them to adjust without him.
Matt McGarry, IF, Joliet Slammers
One of just three players in the West Division last season with 75 RBIs or more, McGarry's 2021 (with the Schaumburg Boomers) and 2022 (with Joliet) seasons were very similar, except the former New York Yankees draft pick nearly doubled his season-long RBI total from 38 to 75.
How?
Timing finally swinging in McGarry's favor.
Injuries contributed to his release from the Yankees' system after 2018, while some positive outings in the Oakland Athletics' organization the next year were upended by the MLB's restructuring of its minor-league system in the wake of the COVID-19 pandemic.
🚨HOMERUN BY MCGARRY🚨

Bot 4
Slammers:7
Grizzlies:0 pic.twitter.com/tyY6E93Oqu

— Joliet Slammers (@JolietSlammers) August 18, 2022
When he was traded from the Boomers to the Slammers in the 2021-2022 offseason, he finally found a spot in which he was able to flourish, winning the Frontier's Player of the Week award in the opening week of the 2022 season after smashing 11 RBIs.
Finding himself in the same location for a second straight season for the first time since a successful college career at strong Division II Belmont Abbey, Joliet, and independent ball as a whole, may be the place for McGarry to shine for good – and finally, too, after years of toiling through the system.
Bren Spillane, OF, Windy City ThunderBolts
Spillane was a bit of a late bloomer in college at Illinois, but when the 6-foot-4 former Fighting Illini standout finally found his footing, did people ever start to take notice.
Following a 34th-round MLB Draft selection by the Pittsburgh Pirates out of high school, Spillane was OK in Champaign for his first two seasons (picking up 33 hits in 41 games), then exploded onto the scene during his junior season in 2018, embarking on a monster campaign that featured a .389 batting average, massive .903 slugging percentage, 23 home runs and 60 RBIs in just 50 games.
This season, @TrinityTroll is giving out $250 to one lucky fan anytime a ThunderBolt hits a third-inning home run. This is the first third-inning pitch of the season, last night to @BrenSpillane

Don't miss out on your chance to become rich! We've got another game tonight! pic.twitter.com/25XzssHXtb

— Windy City ThunderBolts (@WCThunderBolts) May 12, 2023
With sky-high expectations placed on him after winning the prestigious Collegiate Baseball Player of the Year Award – an honor won in the past by the likes of Buster Posey, Stephen Strasburg and Kris Bryant – Spillane was selected by the Cincinnati Reds in the third round in 2018, though struggled in the team's farm system and found his way to independent ball with Windy City in 2022.
Following his best year since his historic college season, which included hitting 12 homers with 40 RBIs in 51 games for the ThunderBolts a season ago, Spillane, still just 26, has a ceiling few Frontier players have. Reaching it could be his ticket back to the big leagues.
Chase Dawson, OF, Schaumburg Boomers
Dawson was a great hitter based on just his slash line of .310/.382/.531 alone last season for the Boomers, but those numbers aren't the reason he's on this list.
Rather, it's because the Indiana native is shockingly good at an uncommon play – the triple.
The 25-year-old led the Frontier with nine three-baggers in 2021, but he took his ability to get three bases in one go up several notches in 2022, when he broke the league's all-time single-season record for triples with 24, breaking a record of 16, which stood since 2006. And, he did it in a stunning 51 games.
If you're looking for a major-league number to compare that to, well, there almost isn't one in the modern era.
On May 28th, the first 1,000 fans through the gates will receive a Chase Dawson Bobblehead thanks to Ascension Health.

Full promotion schedule to be released on March 27th.

Buy tickets for this night at: https://t.co/iiWOs0TwqK#boomercountry pic.twitter.com/io9XoPxNWW

— Schaumburg Boomers (@boomersbaseball) March 21, 2023
Cleveland Guardians shortstop Amed Rosario led the MLB (which plays closer to double the number of games as teams in the Frontier do) in triples last year with nine, and no player has recorded that many triples for a major-league franchise since hall of famer Kiki Cuyler's 26 in 1925.
Former All-Star Curtis Granderson's 23 for the Detroit Tigers in 2007 is the only number this century anywhere close, and Dawson got his mark in 95 games.
So, yeah, if you're a fan of triples, watch this guy.