Coastal Plain League
CPL Petitt Cup Preview: Bananas, Marlins Win Divisions
CPL Petitt Cup Preview: Bananas, Marlins Win Divisions
The Divisional Series and Championship Series should both prove to be as thrilling this year as in years past—until one team is left bearing the Petitt Cup.
Jul 27, 2022
by Stephen Kerr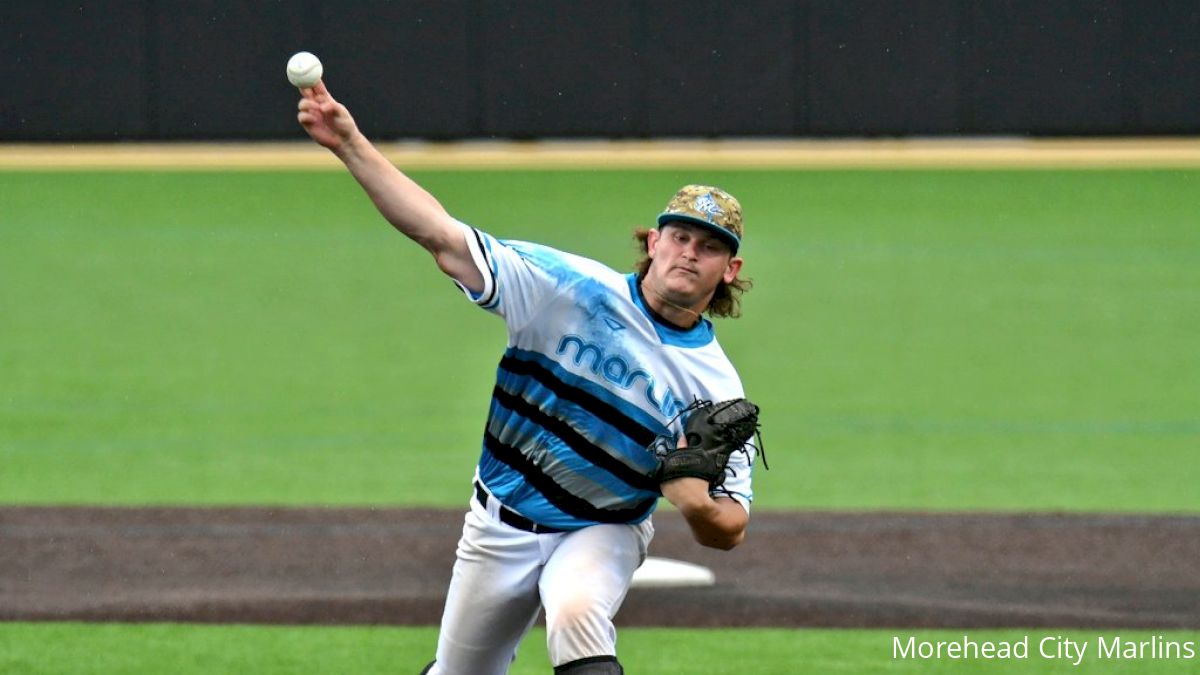 A playoff race that goes down to the wire is always exciting for baseball fans. As the Coastal Plain League prepares for another Petitt Cup postseason starting this Sunday, the East and West Division winners are in place. But several teams are in a fierce battle for the No. 2 seed in both divisions.
While every team would love the luxury of having its postseason scenario decided well in advance, there is a dose of extra adrenaline that comes with knowing every game is important.
"It's been a long summer," said Wilson Tobs head coach Harry Markotay, whose squad is still in the race as of Wednesday.
"A lot of these guys played 50-plus spring games, and came here and played around 50-plus games as well. (But) the energy is always good to see towards the end of the summer."
As the CPL puts the finishing touches on its 26th season, things have never looked better following the turbulence of the coronavirus pandemic. League attendance has averaged over 550,000 over the previous five seasons, and fans are as passionate as ever.
The Divisional Series and Championship Series should both prove to be as thrilling this year as in years past—until one team is left bearing the Petitt Cup. Here's a look at the two division winners who await their opponents in the Divisional Series.
East Division Champions
Morehead City Marlins
Last season, the Marlins swept Peninsula in the 2021 East Divisional Championship Series, and split the first two games of the Petitt Cup Championship Series against Savannah before bowing out in the deciding game. The 2019 Cup champions are once again in the postseason after capturing the East in both the first and second half of the 2022 season.
The team won 16 of their first 19 games in July and ae riding an 11-game winning streak, evidence that the Marlins are heading into the postseason strong where they will have home-field advantage in the Divisional Series. Their .277 team batting average is second behind High Point-Thomasville's .278 as of Monday.
"We just keep doing our thing every day," Marlins head coach Sam Carel said.
"We've got a really good group of guys, sound leadership and we do what we do."
With the @mhcmarlins win tonight over Tri-City, the Marlins have won the second half in the East. They are back to back champions for the East, having won the first half as well.

First round of CPL playoffs start this Sunday 7/31 at @mhcmarlins Big Rock Stadium pic.twitter.com/JXEWlgloH1

— Coastal Plain League (@CPLBaseball) July 25, 2022
Six players from this season's squad were drafted or signed by MLB teams. But the Marlins roster still has a number of weapons to go along with a next-man-up mentality. Outfielder Ben Watson leads the league in batting average (.411) and has three home runs, 20 RBI, eight doubles and seven stolen bases through July 26.
Outfielder Sean Johnson is hitting .316 with two homers, 25 RBI, 36 runs and 13 doubles. Another outfielder, Mason Maners, is batting .321 with three homers, 20 RBI and 20 runs scored.
Infielder McGwire Tuffy has alternated between second, third and shortstop and is "the glue of the team" according to Carel. Zack Miller is another returning veteran who provides leadership and stability behind the plate.
The pitching staff lost two of its righthanders to the MLB draft: Matt Hickey (St. Louis Cardinals, 15th round) and Chris Santiago (New York Mets, 18th round). But Carel still has Peter Allegro, Ryan Peterson, Brendan Bean and Jack Hodgins to count on as the postseason begins.
No matter who the Marlins face in the Divisional Series, success ultimately boils down to execution.
"It's as simple as that," Carel said.
"All the (teams) know each other so it's a matter of who's going to come out and execute that day."
West Division Champions
Savannah Bananas
As chaotic and unpredictable as the world has been over the past few years, one thing has remained constant: the Savannah Bananas will be playing in the postseason.
The defending CPL champions have made the playoffs in each of head coach Tyler Gillum's five seasons at the helm. In the 2021 Divisional Series, they dispatched the High Point-Thomasville HiToms in three games before doing the same to Morehead City in the Championship Series to win their second Petitt Cup title.
This season, the Bananas were the first CPL team to clinch a postseason berth, doing so after just 21 games. Their 16-5 record guaranteed them home-field advantage in the Divisional Series.
Savannah had two players from this season's roster drafted by MLB teams: pitcher Carson Dorsey (Texas Rangers, 17th round), and Beau Brewer (New York Yankees, 19th round). Dorsey, a freshman from Gulf Coast State College, finished his stint in Savannah with a 4-0 record, 1.61 ERA, a team-best 32 strikeouts and 20 consecutive scoreless innings. Brewer, a Paris (Texas) Junior College sophomore, hit .339 in 32 games for the Bananas, the fifth-best batting average in the CPL.
What did we say... DON'T. COUNT. US. OUT.

DR Meadows walks it off for a storybook ending!! pic.twitter.com/kyWb93ny1R

— Savannah Bananas (@TheSavBananas) July 25, 2022
Following the draft, Nick Clarno signed a free agent deal with the Atlanta Braves. Clarno, who spent his last two collegiate seasons at Lenoir-Rhyne University, led the Bananas with a .429 average in the 2021 postseason. Livan Reinoso signed with the Los Angeles Dodgers following an NAIA-leading 32 homers with Tennessee Wesleyan last spring and a team-leading .344 batting average for Savannah this summer.
It isn't easy replacing your roster this late in the season, but it's something Gillum is always prepared for.
"I look at recruiting this team in three different phases," Gillum explained.
"You've got your first-half team where you're going to have a lot of your (temporary) guys. In the middle of the summer, you're going to have your main, full-time guys. At the end of the summer, you hopefully have some guys drafted and you have to fill those voids."
Utility player David Meadows is one Gillum will be counting on to fill that void. After joining the Bananas midway through the season, Meadows is hitting .291 with seven RBI and 15 runs scored through 17 games. Second baseman Ty Jackson, a second-year veteran with the Bananas who started in last year's postseason, is hitting .298 with a homer, 16 RBI and 21 runs scored in 32 games.
Bryce Madron, a left handed-hitting outfielder who will play at Oklahoma this coming season, has a .270 batting average in 23 games with two homers and 13 RBI.
Outfielder Armando Becerra has been one of the top hitters in the CPL this season, batting .302 with 22 RBI and 26 runs scored. Jared Donalson, the 2022 Pitcher of the Year for Georgia Southwestern in the Peach Belt Conference, has sported a 6-1 record with a 2.45 ERA in 40.1 innings with 46 strikeouts and 13 walks for the Bananas this summer.
Rather than speculate on who he'll be facing in the Divisional Series, Gillum chooses to take the high road and focus on his team taking care of its own business.
"We'll see who gets in," he said.
"It's kind of a dogfight. We're just focused on us and not really worried about who's going to get in."