Frontier League
Jake Gitter Earns Player Of The Week Honors
Jake Gitter Earns Player Of The Week Honors
Jake Gitter is the Frontier League's player of the week; he had six hits, two runs scored, and six RBIs with two homeruns.
Jul 25, 2022
by FloBaseball Staff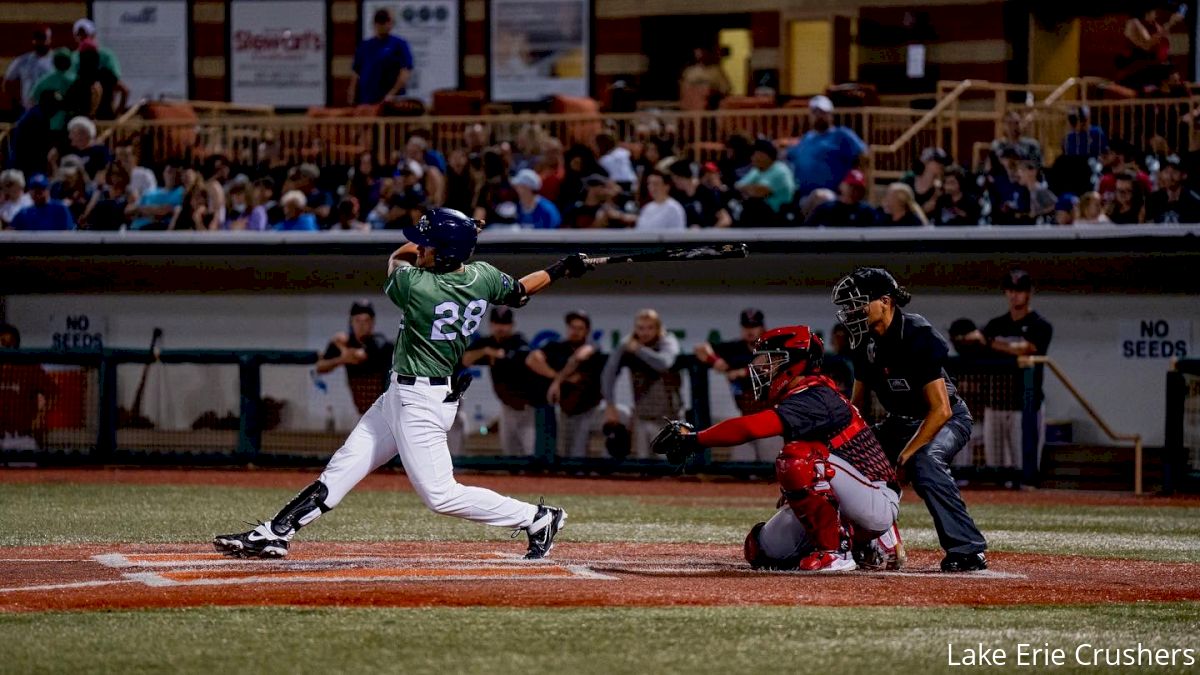 After a short week from the All-Star break, the Lake Erie Crushers went 1- 2, and their outfielder did not disappoint. The Joliet Slammers went 3-0, and their pitcher excelled in his appearance.
The Crusher's Jake Gitter is this week's Player of the Week while the Slammer's Trevor Charpie is Pitcher of the Week.
Jake Gitter had himself a weekend after having six hits, two runs scored, and six RBIs with two homeruns. He had at least one hit or more in the three games the Crushers played, with his best game being against the Ottawa Titans on Saturday. He went 4-5 at the plate with two runs scored and six RBIs and two homeruns. Overall, his performance this week led to a .667 on-base percentage and 1.300 slugging percentage. Before coming to Lake Erie in 2022, Gitter played for Coastal Carolina earlier in the year, where in nine games he had 19 hits, one homerun, and four RBIs.
Before Coastal Carolina, he attended Northern Colorado for four years. His best season was in 2019 where he had 44 hits, five homeruns, 25 RBIs, and four stolen bases as well 21 runs scored.
Charpie shined in his appearance this week. Against the Empire State Greys on Friday, he had nine strikeouts, allowed only one hit, no walks and no runs.
Before coming to Joliet in 2020, Charpie played in the minor league system with the Tampa Bay Rays organization. His best season was in 2017 with the GCL Rays where he had a 5-1 record with 27 strikeouts, 1.67 ERA, and only six walks