2022 Gateway Grizzlies vs Tri-City Valleycats
ValleyCats Celebrate 20 Years Of Baseball In New York's Capital Region
ValleyCats Celebrate 20 Years Of Baseball In New York's Capital Region
The team originally began as the Little Falls Mets from 1977-88, but moved to the Tri-City area in 2002 and became the ValleyCats.
Jul 21, 2022
by Stephen Kerr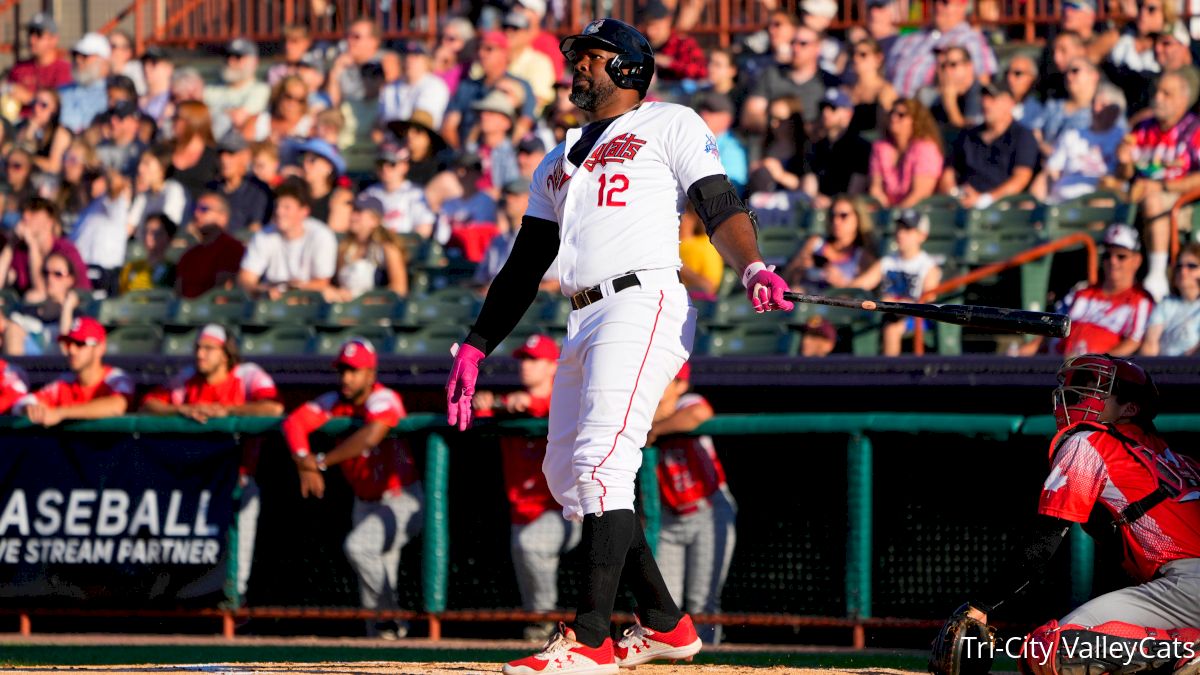 Jacob LaChapelle was just six years old when he attended his first Tri-City ValleyCats game at Joseph L. Bruno Stadium in 2006. But he still has vivid recollections of that night. He remembers meeting Bruno, the New York State Senate Majority Leader who bears the ballpark's name and who brought baseball to the Capital Region. He remembers interacting with some of the players and that first taste of being in a professional ballpark.
But one memory stands out from all the others for LaChapelle that night: he caught his first foul ball.
"I still have it," said LaChapelle, who played baseball until his junior year of high school.
"It's on my desk in my apartment."
That was only the beginning of LaChapelle's relationship with the ValleyCats, who are celebrating their 20th season in New York's Capital District which consists of Albany, Schenectady and Troy. He continued to attend games, not just for baseball, but the family entertainment the ValleyCats offer.
After graduating from St. John's University in May 2021, he accepted an internship with the team as a digital media, marketing and production associate. Prior to the start of the 2022 season, he was offered a full-time position as the ValleyCats' marketing, media relations and production manager.
"Our mission statement is 'creating fans for life', and I feel I'm a very good example of that," LaChapelle said.
"From the minute I walked into the ballpark in 2006, I'm just happy to be here every day."
The ValleyCats originally began as the Little Falls Mets from 1977-88 before relocating to Pittsfield, Massachusetts as the Pittsfield Mets. After being renamed the Pittsfield Astros in 2001, the team arrived in Troy, New York in 2002 as the Tri-City ValleyCats.
They played in the New York-Penn League and were the Class A short-season affiliate of the Houston Astros through the 2019 season. Following the coronavirus pandemic and a restructuring of minor league baseball, the ValleyCats were not one of the teams selected to be a part of affiliated ball and joined the Frontier League in 2021.
Over 100 current and former Astros have played for the ValleyCats over the years, including Jose Altuve, George Springer, Dallas Keuchel and Hunter Pence. Other teams who played in the Capital Region before the ValleyCats include the Albany County Yankees, who featured Yankee greats Derek Jeter, Mariano Rivera, Jorge Posada, Bernie Williams and Ron Guidry.
"There's been an illustrious history of baseball in the Capital Region and it sort of hit a bit of a hiatus," LaChapelle explained.
"That's when the ValleyCats came to town. Since then, they've been the Capital Region's team."
A night at Joseph L. Bruno Stadium, or 'The Joe' as it is called, has something for first-time fans and season ticketholders alike. Located on the campus of Hudson Community College, the ballpark seats around 4,500 but is designed to give everyone a nice view of the field no matter where they sit.
The open air concourse provides an intimate feel, and all seats are extra-wide with plenty of legroom. Amenities include 10 luxury suites, grass berm seating, four picnic areas, specialty food kiosks and a kids interactive play zone. A video board in left field shows instant replays, a Fan Cam and personalized headshots for every theme night. One of LaChapelle's responsibilities is to regularly update the content on the board.
"For the 20th season, I made an introductory video that recaps our 20-year history," he said.
"It has a lot of footage of alumni. It's a nice way to welcome people to the ballpark and show them our history in a unique way."
Special events have been planned to commemorate the 20th season. July 4 has always been a highly attended night, and this year was no exception. While the Frontier League doesn't typically schedule games on Monday nights, they made an exception this year for the ValleyCats. Over 5,000 fans showed up and were treated to a fireworks display along with the game.
Each Thursday home game features a look back at certain dates in ValleyCats history. Players are also wearing specialty black jerseys with a sublimation of the stadium emblazoned on them.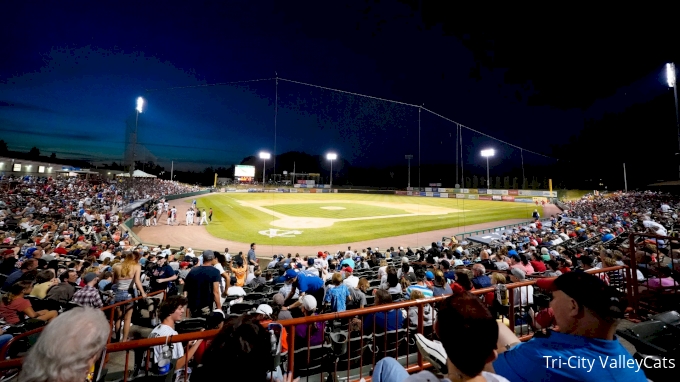 "Those are worn every Thursday and sometimes as alternates throughout the season," LaChapelle said.
"They will be auctioned off at the end of the year to benefit Make-a-wish of Northeastern New York."
Teams like the ValleyCats wouldn't be successful without the support of their community. Reaching out to different groups in the area is something they take great pride in. For many years, the team has sent its mascot to area schools to educate students on bullying and how to stop it.
One of the most successful projects has been the '4 in 24' program, where four Little League fields are chosen for renovation and are done within a 24-hour period. While the program had to take a break during the COVID-19 pandemic, the project has played a big role in improving the quality of the Capital Region.
"Teams and leagues apply through a selection process," LaChapelle explained.
"Four fields will be selected and in one day, we'll go and renovate. We re-sod, weed, everything we can do to bring a field up to where it should be to play on. It's a way for us to give back."
The ValleyCats also offer camps for young kids. Players and staff conduct instruction during half-day sessions to help increase a child's knowledge of the game. Attendees also get to eat lunch, take pictures and receive autographs.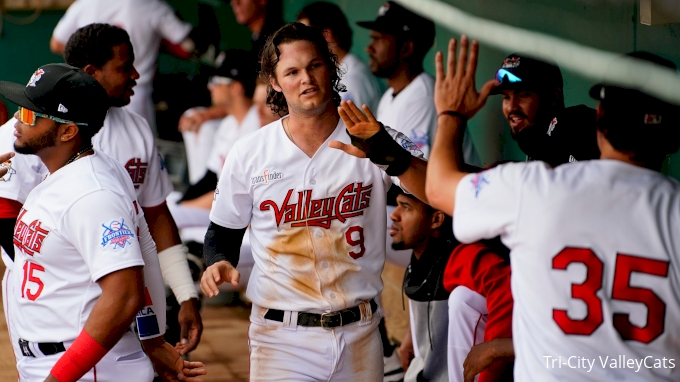 "It's a really nice opportunity for kids to interact with the guys they see on the field every night," LaChapelle explained.
In their first season as a member of the Frontier League, the ValleyCats finished 50-46, just missing the playoffs. Through 57 games this season, they sit in sixth place in the FL East Division with a 28-29 record.
Former major leaguer Pete Incaviglia is in his second year managing the team after winning championships managing in the Atlantic League (2018) and American Association (2015 and 2011). He is one of a small number of players to reach the major leagues without playing a single game in the minor leagues. He played 12 seasons with six major league teams, hitting 206 home runs during his career.
Following the coronavirus pandemic, fans have been hungry to get back to baseball, particularly in the Capital Region. In their first Frontier League season, the ValleyCats were second in attendance with 100,519 fans. It's especially significant since the season started off with limited capacity.
"It's great to see everyone back in the ballpark," LaChapelle said.
"I think everybody missed ValleyCats baseball and having that place to gather. Once we were able to open up as the season went on, it showed how valuable we are to the community."