Frontier League
Titans' Evan Grills Named Frontier League Pitcher Of The Week
Titans' Evan Grills Named Frontier League Pitcher Of The Week
The Jackals' Dalton Combs is the Frontier League's Player of the Week while the Titans' Evan Grills is Pitcher of the Week.
Jul 11, 2022
by FloBaseball Staff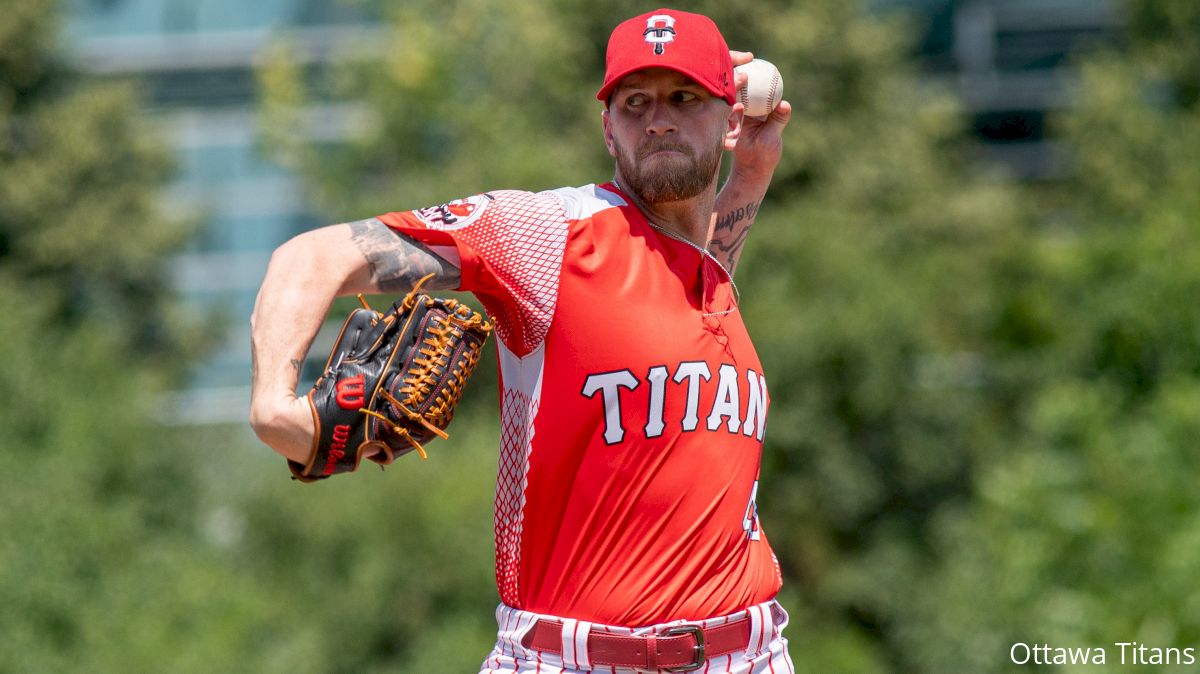 After the New Jersey Jackals went 4-4 this week, their infielder did not disappoint. While the Ottawa Titans went 5-2, their pitcher excelled in his appearances. The Jackals' Dalton Combs is this week's Player of the Week while the Titans' Evan Grills is Pitcher of the Week.
Dalton Combs had himself a week after having 16 hits, eight runs scored, and 13 RBIs with three homeruns. He had at least one hit or more in the eight games the Jackals played this week with his best game being against the Trois-Rivières Aigles on Friday where he went 3-5 at the plate with two runs scored and five RBIs and one homerun. He then outdid himself on Saturday against the Aigles where he went 4-5 at the plate, had four hits, two runs scored, four RBIs, and two homeruns. Overall, his performance this week led to a .571 on-base percentage and .900 slugging percentage.
THE BARBER KEEPS ON CLIPPING✂️💈

Dalton Combs extends his home hitting streak to 16 games and his overall hitting streak to 14 games!

Bases juiced and none out as Alfredo Marte steps in for his 3rd plate appearance of the game!

3-2 Miners B5

— New Jersey Jackals (@JackalsBaseball) July 3, 2022
Before coming to New Jersey in 2021, Combs played in the San Francisco Giants minor league organization. His best season was in 2019 with the San Jose Giants, where in that season he had 55 hits, two homeruns, had 27 RBIs and three stolen bases in 60 games played. Combs went to Huntington University where he played for one season before getting drafted in the 35th round of the 2017 MLB June Amateur Draft. In that season he had 72 hits, eight homeruns, 41 RBIs and 10 stolen bases. Combs is also currently in the middle of a 22-game hitting streak.
Grills shined in his appearances this week. In his appearance against the New Jersey Jackals on Tuesday, he had seven strikeouts, allowed seven hits, one walk and only allowed one earned run and then did outdid himself in his start on Sunday against the Empire State Greys where he only allowed five hits, one walk, had 12 strikeouts and no runs.
Before coming to Ottawa in 2022, Grills played in the minors with the Houston Astros and Colorado Rockies organizations. His best season was in 2018 with the Hartford Yard Goats where he had a 4-5 record with 81 strikeouts, 3.90 ERA, and only 16 walks.