2022 Schaumburg Boomers vs Washington Wild Things
Healthy Nick Ward Providing Spark For Frontier League's Wild Things
Healthy Nick Ward Providing Spark For Frontier League's Wild Things
Nick Ward began the 2021 season on the injured list. When he got back into the lineup for the Wild Things, it took him a while to get his rhythm back.
Jun 9, 2022
by Stephen Kerr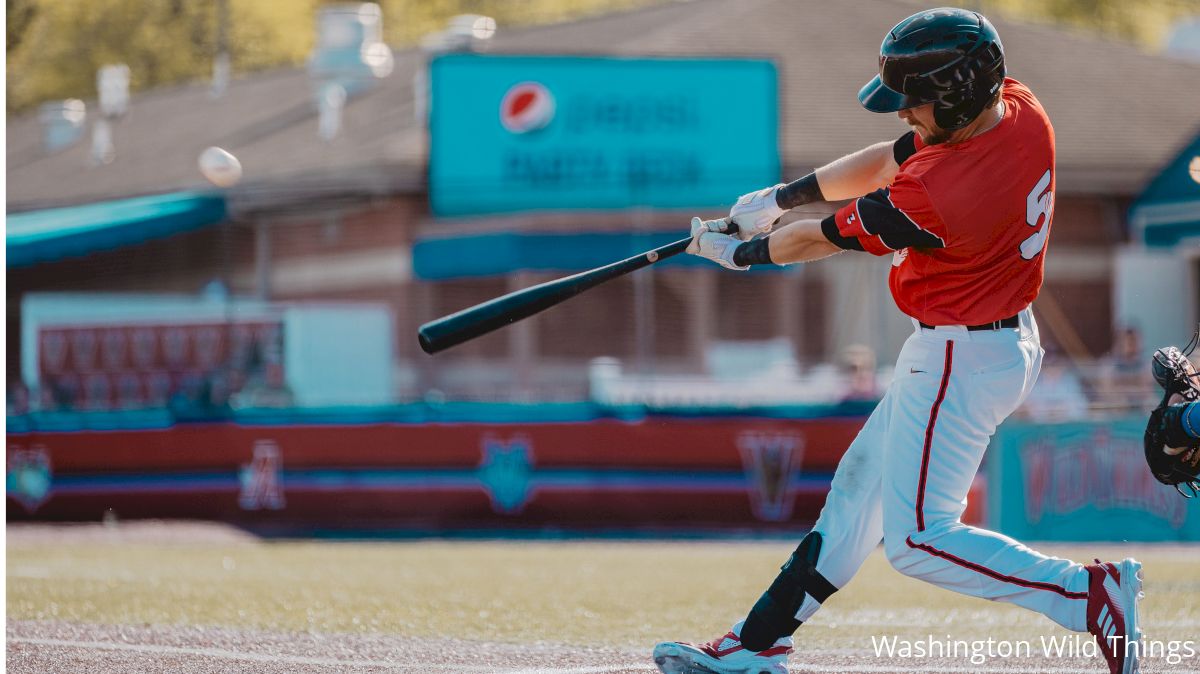 It's not always how you start, but how you finish.
Washington Wild Things infielder Nick Ward began the 2021 season on the injured list. When he got back into the lineup, it took him a while to get his rhythm back.
At one point, manager Tom Vaeth moved him from second in the batting order to leadoff. It proved to be a boost for the team and Ward.
The Wild Things went 38-16 in the regular season after the change, and Ward finished slashing .269/.420/.409 with five home runs, 37 RBIs and 18 doubles. He drew 67 walks, the third most in the Frontier League and ranked fourth in on-base percentage. He also swiped 21 bases and only struck out 37 times in 369 plate appearances.
"I liked the opportunity to set the table for the rest of the guys," said Ward, a Kennett Square, Pennsylvania native who re-signed with the Wild Things for a second season in 2022. "I hadn't really hit leadoff since college summer ball after my sophomore year when I played in the Valley League. If that was the reason we sparked things, great, but it was obviously a magnitude of things that played a part in that."
The Wild Things struggled out of the gate as well.
Following a road trip during the Fourth of July weekend, the team was 13-20 in the FL Northeast Division. Then, a sweep of both New York and New Jersey gave the Wild Things a perfect homestand. After losing a pair of road games to Tri-City, they swept New Jersey again to get back in the race.
Washington went on to earn the division title, before eliminating Équipe Québec in five games in the FLDS. They took a 2-1 lead over Schaumburg in the Championship Series, before the Boomers won the final two games to capture the league title.
To Vaeth, one of Ward's greatest assets is his approach no matter where he bats in the lineup.
"He knows what he wants to do in the box," said Vaeth, who spent 18 seasons as the hitting coach for the Winnipeg Goldeyes, before becoming the Wild Things' manager in 2021. "He can use the whole field. He gives you a solid effort and competes every at-bat."
Ward's parents, Dan and Clare, taught him how to deal with the ups and downs of sports from an early age. Dan, an industrial sales engineer, gave his son a piece of advice that has stuck with him to this day.
"He never cared how I played on the field," Nick Ward recalled. "It never mattered whether I went 4-for-4 or 0-for-4 with four strikeouts. It only mattered whether I enjoyed my time when I was there, I treated everybody with respect and I had a smile on my face."
Ward, who earned a combined 11 varsity letters playing baseball, hockey and golf at Unionville High School, committed to Virginia Commonwealth as a walk-on recruit.
He saw limited action during his freshman year, going 3-for-5 with two RBIs. The limited play was something he expected, but after the season, Ward realized he really wanted to play. That's when he decided to transfer.
"If I was going to reach my full potential, or at least enjoy the three years after my freshman year, I needed to play," Ward said. "I needed to be on the field. I decided in the summer going into my sophomore year that it was probably the right decision for me to move on."
Jad Prachniak first became familiar with Ward while trying to recruit him to West Chester University out of high school. When Ward decided to leave VCU, he got back in touch with Prachniak.
Ward found a home with the Golden Rams, slashing .337/.437/.553 in three seasons, with 15 homers, 121 RBIs, 28 doubles and nine triples.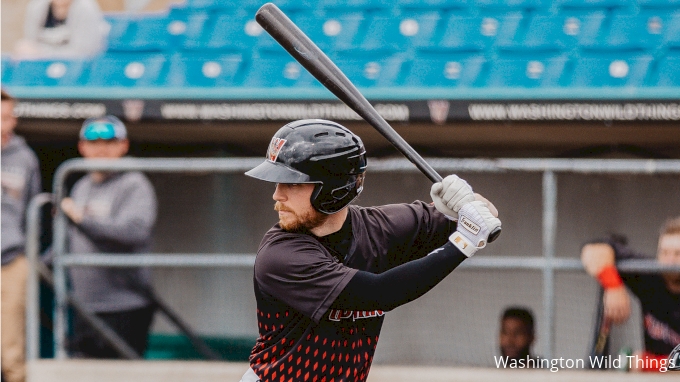 "Nick was somebody who got better at a consistent rate," recalled Prachniak, who left the Golden Rams to take an assistant coaching position at Delaware but was not retained for next season. "I think a lot of that is a testimony (to) Nick working hard. He was always honest with himself in regard to areas to improve. He would tackle those things head-on and always build off his strengths."
West Chester won the 2017 DII national championship, and Ward played a key role. He started all 55 games, batting .342 with 45 RBI and 60 runs scored. Batting second in the lineup, he led the team in home runs and RBIs. One of those homers came in the championship final.
It wasn't the individual success or even the championship Ward remembers most about that season, but the closeness he had with his teammates.
"That team was so much fun," Ward said. "Every time we showed up to the ballpark, it didn't matter who or where we were playing or the time of day. We just knew we were going to (win). It was the confidence and relaxed attitude that made it so enjoyable."
Ward was drafted by the Oakland Athletics in the 34th round of the 2018 MLB draft. He split time between the Arizona Athletics Rookie League and Nashville AAA teams in 2018.
The following season, he played for Beloit in the Midwest League and Vermont in the New York-Penn League. The Athletics released him in March of 2020, right after the COVID-19 shutdown.
While he was disappointed, Ward also felt a weight had been lifted from his shoulders.
"For those two years of my life, I was always worried, very anxious about that happening," Ward said of being released. "I think I was physically ready to be a professional baseball player, but I might not have been mentally ready."
Just two days after his release, Ward received a call from the Wild Things offering him an opportunity to play. That season, the team combined with Steel City and played a limited pod schedule under the name Slammin' Sammies. Ward batted .373 with a .481 on-base percentage in 18 games that summer with four homers, 12 RBIs and five doubles.
It was a unique experience, but Ward was just happy to still be playing baseball.
"That was a lot of fun," Ward said. "We were all living in Washington and were only here about four or five weeks. There was no textbook for that year. Everyone that was able to have the opportunity to play in some sort of pod league was lucky."
Last season, Ward received the Frontier League Fran Riordan Citizenship Award, an honor that came as no surprise to Vaeth.
"(His teammates) love him," Vaeth said. "He's a great guy in the clubhouse. He always puts his team first. All he really cares about is helping the team win on a nightly basis."
Through 22 games this season, Ward is slashing .430/.533/.756 with eight homers and 25 RBIs.
He is tied for first in the FL in RBIs and is second in both batting average and home runs.
It's tempting to look into the future and picture being back in affiliated pro ball or even in the major leagues. But, Ward won't allow himself to go there.
"The less I think about it, the better," Ward said. "Last year, I thought about it too much, to the point where I was playing really well. I was thinking about what else I have to do or have to show I can do to get back there. What I didn't realize was there's so much I can't control. The situation has to be perfect. The biggest thing is enjoying where I am and not worrying about the next step so much."