2022 Winter Garden vs Snappers
Sluggers Set To Step Into Florida Collegiate Summer League Spotlight
Sluggers Set To Step Into Florida Collegiate Summer League Spotlight
The list of FCSL talent to watch over the coming months includes some of the most impressive hitters from the college diamond in the past season.
Jun 3, 2022
by Kyle Kensing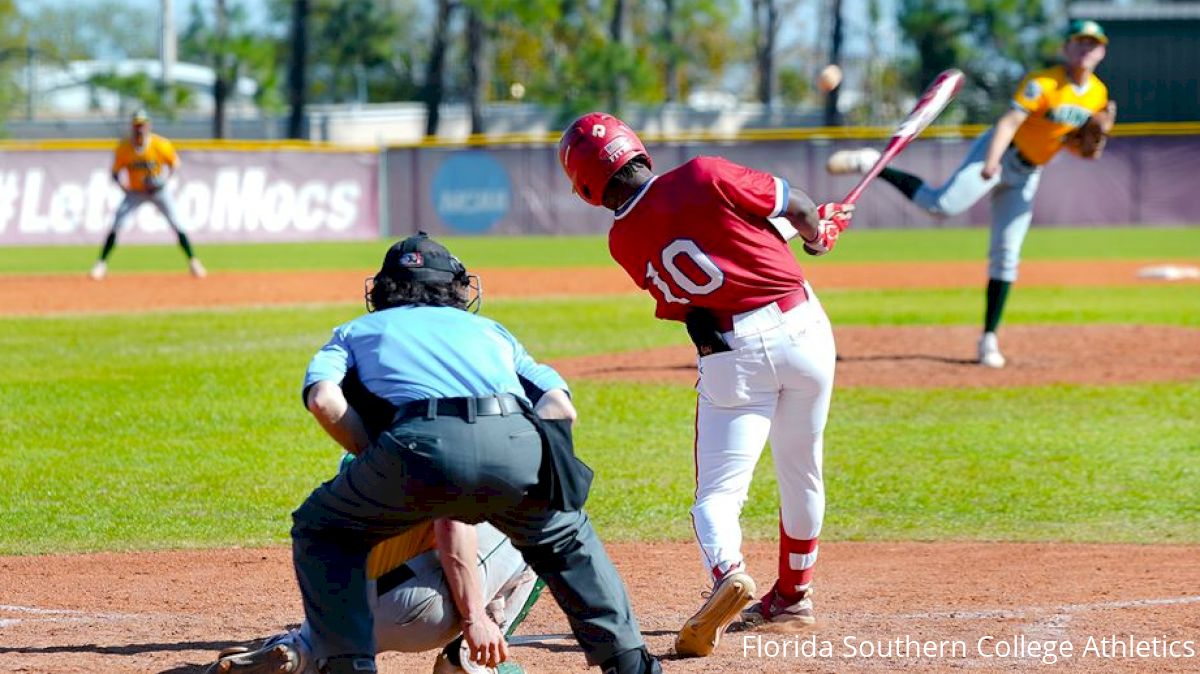 The list of Florida Collegiate Summer League talent to watch over the coming months includes some of the most impressive hitters from the college diamond in the past season - players such as Kyle Mock, Travis Sankovich and Derek Haughey - who all sported .300 averages throughout the campaign.
You never know who might be the next breakout stars.
Here are some names to know heading into the 2022 FCSL season.
Ramses Cordova, SS, Leesburg Lightning (St. Johns River State)
A top-500 nationally ranked recruit per PerfectGame in 2020, Ramses Cordova put together a strong 2022 at St. Johns River State College. He hit .296 and drove in 35 runs. Defensively, he helped turn 24 double plays.
Brody Drost, OF, Winter Park Diamond Dawgs (LSU)
There's no shortage of power in Brody Drost's bat, as evidenced by the outfielder's 2021 campaign at traditional powerhouse program LSU. Drost hit five home runs a season ago and drove in 14 runs.
Drost returns to the Winter Park lineup after 49 at-bats for the Diamond Dawgs last summer.
Ahmad Fitts, OF, Sanford River Rats (Florida Southern College)
Ahmad Fitts (pictured above) was impressive in his first full college season, batting .282 for Florida Southern College. He delivered 17 RBIs in his 71 at-bats and knocked six extra-base hits - with two doubles, two triples and two homers.
Derek Haughey, C, DeLand Suns (College of Saint Rose)
Catcher Derek Haughey is a native of New York and shined at the Albany-based College of Saint Rose this past season. The left-handed hitter batted .311 in 148 plate appearances with 16 walks drawn and 28 RBIs.
Haughey finished the 2022 campaign with a .985 fielding average behind the plate and 241 putouts - second on the team.
Keanu Jacobs-Guishard, Utility, Seminole County Snappers (Undecided)
A busy few weeks await talented infielder Keanu Jacobs-Guishard. On May 31, he announced his intention to transfer from USF via Twitter, coming off an injury-shortened 2022 season.
The program that signs him out of the transfer portal is getting an impressive prospect who ranked in the nation's top 500 coming out of high school.
Jeff Liquori, 1B, Sanford River Rats (Florida Southern College)
Jeff Liquori rolls into the FCSL on a huge wave of a momentum, earning National College Baseball Writers Association honorable mention All-South and first-team all-conference.
Liquori batted .316 with a 1.025 OPS and whopping .612 slugging percentage, a byproduct of his 14 home runs.
He also has demonstrated his knack for finding the ball in the FCSL. Last season, he compiled a .250 average in 68 at-bats for Sanford.
🗣J-E-F-F.. Jeff, Jeff, Jeff!!! After multiple foul balls, Liquori's hit gets through the infield and he will be safe at one! 🤩 #ScurryOn🐀 pic.twitter.com/7Z78DYFkWp

— Sanford River Rats (@FCSLRats) July 25, 2021
Kyle Mock, OF, Winter Park Diamond Dawgs (Troy)
A stellar 2022 campaign saw Kyle Mock bat .310 with 38 RBIs and eight home runs for Troy. He swung the bat with particular power down the stretch, knocking out two of his home runs in the closing days of the season.
T1 | @kyle_mock00 started things off with an OPPO TACO to get us on the board.

⚔️: 1
⛰️: 0#BoysOfTroy 🛡️ | #OneTROY⚔️⚾️ pic.twitter.com/aaB4IIJTa1

— Troy Baseball ⚔️ (@TroyTrojansBSB) May 21, 2022
Expect that energy to carry over into the FCSL.
Gavin Neal, 2B, DeLand Suns (Mercer County College)
Gavin Neal maximized his limited at-bats as a freshman in 2022, batting .290 with an impressive .420 on-base percentage for Mercer County. He drove in six runs in 31 at-bats and scored 10 times.
Sonny Roa, 1B, Winter Garden Squeeze (USF)
Sonny Roa debuted with a flourish at USF. The Orlando-native batted .246, but was right around .300 before a cold snap over the final few weeks of the Bulls' season. Despite that, he finished the campaign with 13 RBIs on 15 hits and produced a four-hit outing against American Athletic Conference counterpart Cincinnati.
Spencer Rich Jr., OF, Seminole County Snappers (Clemson)
Clemson's surprising omission from the NCAA Tournament field allows highly touted outfielder Spencer Rich Jr. the opportunity to jumpstart his summer at the FCSL.
Rich signed with Clemson as one of the nation's top JUCO recruits. In his first year as a Tiger, he showed some potential in limited at-bats, with two doubles and a triple in 12 at-bats.
Last season at Daytona State College, Rich hit an incredible .438 with 10 home runs and 31 RBIs.
Jakob Runnels, Util., Leesburg Lightning (North Florida)
Returning for his third tenure in FCSL, Jakob Runnels has shown out in the Sunshine State's premier summer competition before. In 2020, Runnels boasted a .580 OPS for the Sanford Mavericks.
He was limited to five games in 2021 but was outstanding in the Northwoods League last summer. Runnels joins North Florida in the ASUN Conference next season.
Travis Sankovich, SS, Winter Park Squeeze (Marshall)
Travis Sankovich made an impressive debut at Marshall in 2021 with 38 hits, three home runs and 22 RBIs. In 2022, he improved his batting almost across the board, starting with an impressive .301 average.
Sankovich tallied 63 hits, including 11 doubles, drove in 25 and drew 31 walks.