2022 Martinsville Mustangs vs Tri-City Chili Peppers
Coastal Plain League: Hitters To Watch
Coastal Plain League: Hitters To Watch
Some heavy hitters will be returning to the CPL in 2022, while a new group of sluggers will be looking to make an impact and get noticed by the scouts.
May 26, 2022
by Briar Napier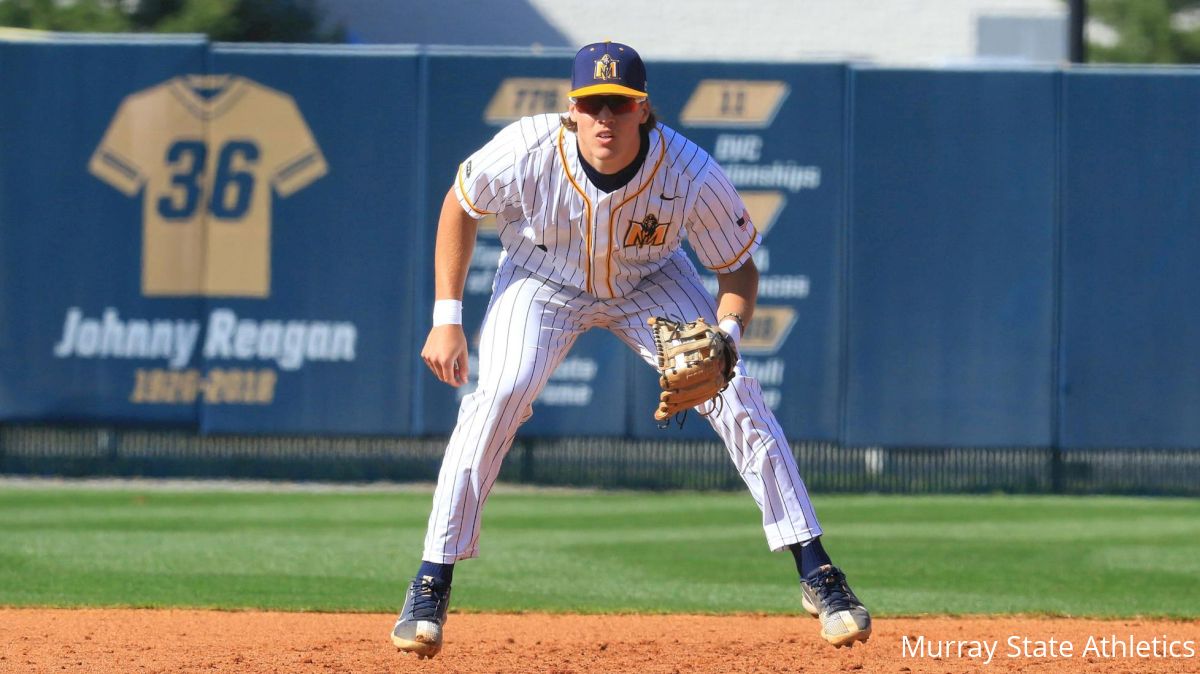 Though the number of Coastal Plain League alums who have been part of Major League Baseball's outfields lags a bit behind the number of their partners on the mound who have done so, but don't be fooled—plenty of players can rake year after year.
After all, MLB scouts have their eyeballs on multiple players and their tendencies throughout a game. And, if one player in the batter's box has a career night, it could make for future conversation toward a pro career that could have them set for life.
Change is ever-present in the CPL, but some heavy hitters have returned to the fray, while talented debutants have filled in the gaps left behind. Someone is sure to be noticed this summer, but some already are standing out before the first pitches of the summer have happened.
Here's a peek at five players to watch in the batter's box over the next few months as the CPL enters its first season in partnership with FloBaseball:
Bryson Bloomer, 3B, Savannah Bananas (Murray State)
The Bananas had one of the best years in CPL history a year ago, romping to their second Pettit Cup championship in the process, with Bloomer being one of many driving forces behind that title charge.
Batting .333 last summer with 32 RBIs, Bloomer marked his first year in the CPL with an OPS over 1.000 and some silverware to throw in for good measure.
Can Bloomer help Savannah pull off a repeat to potentially kickstart a dynasty?
The Bananas certainly will be in the running once again, with the Lexington, Kentucky, native returning after a collegiate spring season that included 12 home runs and 67 RBIs as of Wednesday night, with the latter category ranking third-best in the Ohio Valley Conference.
A first-team All-CPL utility/designated hitter a season ago, Bloomer could make a push toward being the best overall player in 2022.
Brett Callahan, OF, Holly Springs Salamanders (Saint Joseph's)
Callahan will be making his CPL debut this season for the Salamanders, but Holly Springs may have found a star in the making by nailing down the talented sophomore from Delaware.
An Atlantic 10 All-Rookie Team pick his freshman year, Callahan has ramped it up a few notches this season by being one of the conference's best overall players, batting .388 with 34 RBIs and some blazing speed (23 stolen bases), too.
Those numbers were rewarded with an All-A-10 second-team selection Wednesday, and once the Hawks are eliminated from the postseason - they're currently still going in the double-elimination Atlantic 10 Championship as of Wednesday - the Salamanders will get his services.
Still just 20 years old, there's plenty of time for Callahan to cut his teeth against those at his talent level—a level the CPL possesses and one that will test him all summer.
Zach Miller, C, Morehead City Marlins (Catawba College)
A second-team All-CPL nod last summer, Morehead City got the benefit of having a league star in Miller come back for another year.
The Marlins, who won back-to-back league crowns in 2018 and 2019, are looking to find themselves back atop the league's perch, and players like Miller who know the summer grind help toward making it back there.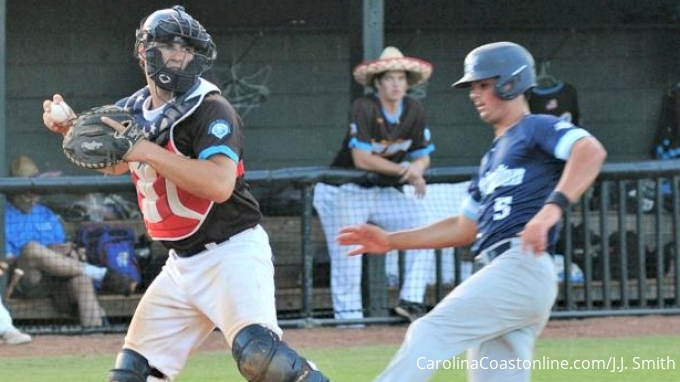 Miller's .328 average with eight homers and 28 RBIs over just 34 games was a big boost in helping Morehead City get to the Pettit Cup Championship Series in 2021, and though there were some kinks in his game - having 25 strikeouts to just nine walks over the summer was a big one - the 23-year-old still has the power (.597 slugging percentage for the Marlins last year) to force extra attention from pitchers, plus the experience to figure out mind games from the mound.
Between stints at Delaware and Division II Catawba, Miller now has played in five different collegiate seasons.
Dylan Scaranda, 3B, Wilson Tobs (Barton College)
Scaranda has been Mr. Consistent throughout his time in Wilson, both with the Tobs last summer and collegiately with Division II's Barton College. Nixon Field near campus is located less than 10 minutes from the Tobs' home grounds at Fleming Stadium.
Clearly, based on his production, Scaranda is finding himself quite cozy in central North Carolina.
Across three combined stints (in college and the CPL) in Wilson, Scaranda has never hit below .340, a mark that he notched with the Tobs last summer on his way to being chosen for the All-CPL first team.
A slugger with 100 RBIs in 120 games across that same timeframe, the New Jerseyite has found a new home to show off his game.
It quickly is becoming a blessing for Tobs fans that Scaranda is sticking around for another summer, especially as the team looks to build on a unit that had the second-best average (.277) in the CPL in 2021.
Avery Neaves, OF, Tri-City Chili Peppers (University of Lynchburg)
The Chili Peppers could compete for the first time in 2021 after a planned 2020 debut was sidelined by COVID-19, and they're still looking for a breakout player to build around.
Tri-City had a league-low seven wins in its inaugural campaign last summer, a mark that, though disappointing, is a bit more understandable, considering the circumstances.
A step forward will be fiercely demanded in the club's second year, so why not take a chance on someone like Neaves? After all, the Virginia native has seemed to destroy nearly everything in his path across two college seasons, slamming in far more RBIs (134) than games played (99), while finishing with a .419 average for the past spring season.
There's just one catch - Neaves has been doing it against Division III competition, and though he very well could be an All-American in the category, it doesn't quite compare across much of the remaining college landscape.
This summer, amid a competition bump, will prove if Neaves' talent is worthy of fear from players at other levels, too.