2022 Gateway Grizzlies vs Quebec Capitales
Quebec Capitales Finally Begin Frontier League Play
Quebec Capitales Finally Begin Frontier League Play
After a long wait that includes a season lost to COVID cancellation, the Quebec Capitales are ready to make Frontier League debut.
May 24, 2022
by Stephen Kerr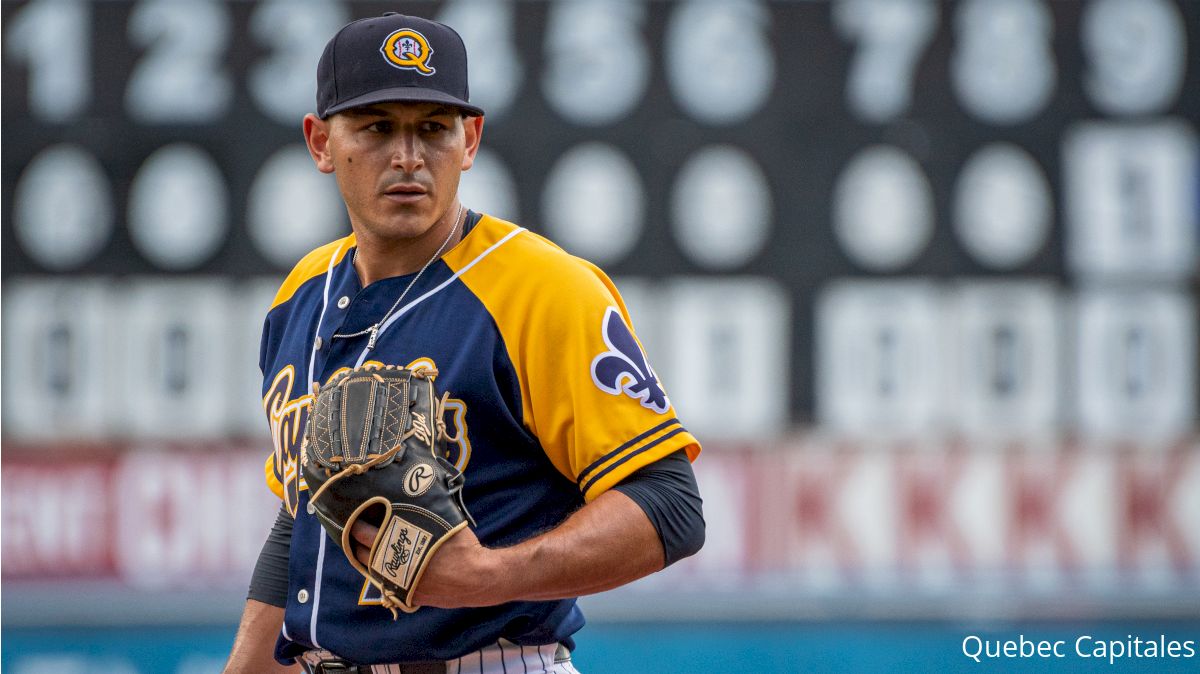 Two years can seem like a lifetime. That's how long the Quebec Capitales had to wait before playing their first season in the Frontier League.
The Capitales, who began as an expansion team in 1999 as a member of the Northern League, also played in the Can-Am League through the 2019 season. After the Can-Am and Frontier Leagues merged in 2020, the Capitales were set to begin a new chapter.
"(The Frontier League) became the biggest independent baseball league in North America," Capitales general manager Charles Demers said of the merger.
"This was, for us, a good thing. The Can-Am League was a good level of baseball. But the Frontier League is good, so everybody was happy with this ne ws."
Then came the coronavirus pandemic, which forced the FL to cancel the 2020 season. In 2021, the Capitales and Trois-Rivieres Aigles teamed up to form Équipe Quebec because of travel restrictions in Canada. The combined team won its division before losing to the Washington Wild Things in the Division Series.
As difficult as the past two years were, Demers believes combining the Capitales and Aigles was the best thing to do under the circumstances.
"I think it was a good thing to save both organizations," he said.
"We made the playoffs and presented 12 games on (our home field) at Stade Canac, and we're ready for 2022 and a good season."
Spring training typically brings a high level of excitement at the beginning of a season. But this year's camp was extra special since the Capitales were finally ready to compete as a fully functional team in the Frontier League.
"It was insane," Capitales manager Patrick Scalabrini said of the atmosphere leading up to the 2022 season.
"We've been talking about finally presenting the Quebec Capitales back in Quebec after all that time. I personally have been building my teams in 2020 and 2021. To finally be able to see the players that I've been working with and bringing it to Quebec City was long-awaited."
The Capitales have won seven championships between the Northern and Can-Am Leagues. Their first came in 2006 despite having the second-worst record in their history, 44-44. The most recent title came in 2017, and they have made the postseason 16 times since 2000. From 2001 to 2020, the team averaged around 3,000 fans in attendance.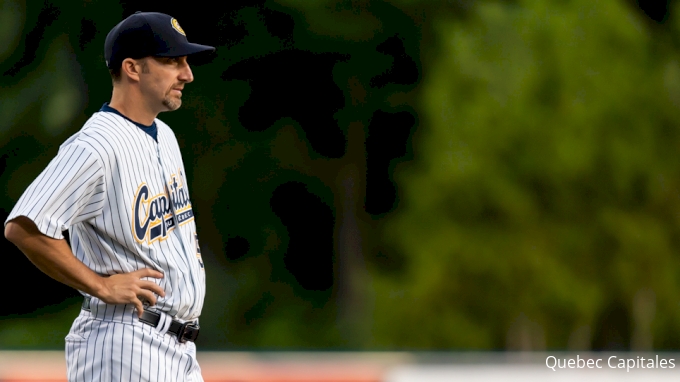 Scalabrini, who played college ball at Seminole State and the University of Hawaii, played for the Capitales on two different occasions: 2001-02 and 2007-08. In between, he played briefly in the Chicago Cubs and Baltimore Orioles organizations and several other minor league clubs before returning to the Capitales. In 2009, he took over as the team's hitting coach before becoming manager in 2010.
Demers, who joined the club in 2014 before becoming GM, has had to rebuild his front office staff after several were let go during the pandemic. The team also announced new ownership, as Philippe Tremblay took over after buying out his father Jean during the pandemic. Team President Michel Laplante handles most of the day-to-day operations working with the league, the baseball community and the political side.
"He's the 'Mr. Baseball' of Quebec City," Demers said of Laplante.
Despite rising inflation, the Capitales are committed to keeping the price of its concessions the same as they were in 2019. On Saturday home games, for example, fans can eat three hot dogs and drink one beer for $19.
Demers explained that keeping concessions in-house allows the team to make the game affordable for families.
"Our goal is to keep the fan experience better," he said.
"We're managing the whole chain of products. We're managing the field, tickets, concessions… By doing this, we decided to drop prices by 30 percent in 2019. We know the net income from tickets is better than the net income in concessions."
Fans can also expect fireworks on Friday nights and family day on Sunday, where kids get in for just $5. The ballpark also includes a family zone and a terrace.
To Demers, the Capitales product is more than just baseball.
"We want to sell baseball for sure," Demers explained.
"We have a good team on the field. But we want to sell more than baseball. The front office people worked really hard during the winter to prepare the best season ever."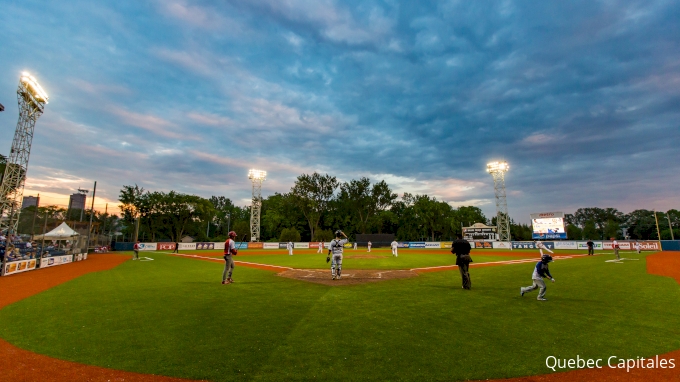 Stade Canac contains an inflatable dome that can be used on rainy days. Since it takes three consecutive dry days to deflate the dome, the team practices at nearby Parc Henri-Casault. The dome allows the Capitales and other youth teams to play baseball year-round.
"For the community of baseball in Quebec, this is a good thing," Demers said.
"During winter, there's a lot of baseball in the dome."
With this year's roster geared toward a power lineup, Scalabrini is taking advantage of a smaller home field.
"This year, we went a bit aggressive with getting some hitters with experience and with power," Scalabrini explained.
"Last year with Équipe Quebec, we had a really exciting offensive team and scored a lot of runs. I realized how fans enjoyed that part of the game. We kept some pieces of that lineup. Our identity will be to try and create stuff offensively and score some runs. I hope the fans will enjoy it."
Through nine games this season, the Capitales are 6-3, slashing .238/.318/.347 with six homers and 49 runs scored. They rank second in the league with 17 stolen bases and second in ERA (3.81).
Infielder David Glaude, who hails from Quebec, is one of Scalabrini's returning players from Équipe Quebec last season. He's hitting .333 through May 22 with a homer and five RBI. Infielder T.J. White, who played in Mexico the past two seasons after a stint with the Capitales in 2018 and '19, is back and has three homers and nine RBI. Infielder Jonathan Lacroix, a native of Montreal who also played for Équipe Quebec, is batting .333 with 10 RBI. Catcher Jeffry Parra, Équipe Quebec's Most Valuable Player last season, bats cleanup and is hitting .429 with a homer and 9 RBI.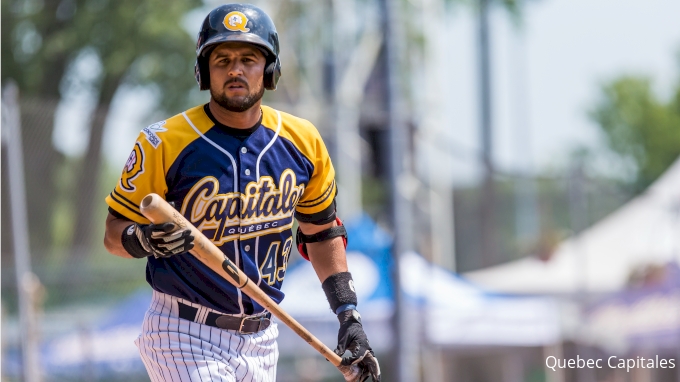 Outfielder Marc-Antoine Lebreux is one of the new players Scalabrini is counting on in 2022. Another Quebec native, Lebreux has five runs and six stolen bases in eight games. Sam Adames, who pitched in Japan, is expected to be a big piece in the bullpen.
One of the team's two new faces on Scalabrini's coaching staff is Josh McAdams, who will serve as both a player and the hitting coach. Robert Carson, who played for the New York Mets, is the new pitching coach.
"(Josh) has great passion for the game," Scalabrini said.
"He's been working with the hitters on top of himself getting prepared for every game. It's a difficult job. Rob came in with a lot of knowledge. He made it all the way to the big leagues. He's pitched in Triple A and pretty much everywhere, so we know what he brings. He's well-respected."
Demers hopes every fan who attends a Capitales game will want to come back for more.
"A fan comes to the game to watch baseball, but also to have fun, clap hands and to smile," he explained.
"To us, that's the goal. Depending on the day of the week, I think we have a product for every segment of people."