2022 CAA Baseball Championships
2022 CAA Baseball Championship Schedule
2022 CAA Baseball Championship Schedule
The 2022 CAA Baseball Championship begins on Wednesday, with Latham Park in Elon, North Carolina, serving as the host site for the first time.
May 24, 2022
by FloBaseball Staff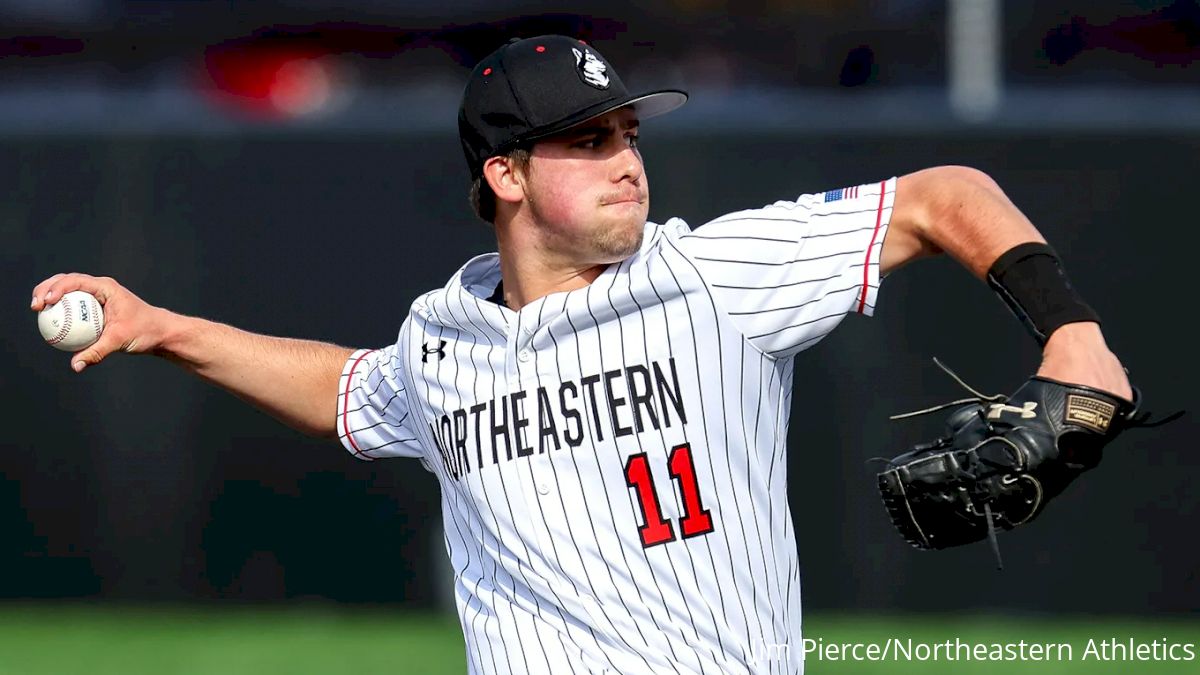 The 2022 Colonial Athletic Association Baseball Championship begins on Wednesday, with Latham Park in Elon, North Carolina, serving as the host site for the first time.
Six teams will battle for the conference title and an automatic bid to the NCAA Tournament using a format that rewards the top two seeds with first-round byes. Nine different schools have won the CAA championship since 2009, with UNCW (2012, 2015, 2018, 2019) being the only team to earn more than one title during that stretch.
The double-elimination tournament opens at noon on Wednesday as No. 4 William & Mary (26-21, 14-10 in CAA) faces No. 5 Northeastern (28-27-1, 10-14 in CAA). That game will be followed at 4 p.m. by No. 3 Hofstra (26-21, 15-9 CAA) taking on No. 6 Elon (25-26, 9-14 in CAA).
Thursday's schedule begins with an 11 a.m. elimination game. Top-seeded Charleston (36-17, 19-5 CAA) meets the lowest-seeded Game 1/2 winner at 3 p.m. and No. 2 UNCW (31-22, 15-9 CAA) takes on the highest-seeded Game 1/2 winner at 7 p.m.
There are three more games on Friday and another on Saturday, setting the stage for the championship contest at 5 p.m. on Saturday.
Charleston is the top seed in the tournament for the first time since 2015 and is looking to capture its first CAA title since 2014. The Cougars were dominant in the regular season, sweeping five of their conference series.
Catcher JT Marr (.310, 7 HR, 40 RBIs) and outfielders Sam Cochrane (.304, 2 HR, 36 RBIs) and Trotter Harlan (.299, 7 HR, 44 RBIs) headline an offense that batted a CAA-best .280 this season.
The Cougars' pitching staff posted a league-low 3.23 ERA in conference play. Junior Ty Good (10-4, 3.43) topped the CAA in wins and strikeouts (83). The bullpen features closer William Privette (3-1, 12 saves, 0.95 ERA) and Reed Parris (6-0, 2.40 ERA).
UNCW is making its 36th consecutive appearance in the CAA Tournament. The Seahawks have captured six conference titles and have reached the championship game in the past six tournaments.
Infielders Brooks Baldwin (.348, 11 HR, 39 RBIs) and Taber Mongero (.307) pace an offense that tops the league in homer runs behind outfielder Ethan Baucom (11 HR, 42 RBIs) and catcher Matt Suggs (13 HR, 48 RBIs).
Freshman RJ Sales (6-1, 3.30 ERA) tops a young staff of starting pitchers. Hunter Hodges (3-1, 8 saves) is the Seahawks' closer.
Elon has made the tournament in all six seasons it has been a member of the CAA and has its sights set on winning it for the first time.
The Phoenix offense features a talented group of young outfielders in Alex Iadisernia (.366, 10 HR, 29 RBIs), Anthony Galason (.351, 6 HR, 28 RBIs) and Justin Cassella (.298, 27 R).
Elon's pitching staff ranks third in team ERA. Brian Edgington (4-3, 3.84 ERA) is the team's top starter, while Joe Sprake (6-1, seven saves, 3.24 ERA) has had a big year out of the bullpen.
Hofstra returns to the CAA Tournament for the first time since 2018 and earned its highest seed since 2012 after capturing six of its eight conference series.
The Pride, on a five-game winning streak, batted a league-high .294 in CAA play. Outfielder Brian Morrell (.341, 7 HR, 34 RBIs), catcher Kevin Bruggeman (.304, 6 HR, 31 RBIs) and infielder Ryan Morash (.276, 3 HR, 26 RBIs) lead a balanced offensive attack.
Hofstra's pitching staff features starters Brad Camarda (7-1, 3.55 ERA) and Mark Faello (7-3, 4.67 ERA) in front of closer Michael O'Hanlon (2-2, six saves, 2.97 ERA).
William & Mary is riding a season-best eight-game winning streak, as it makes its eighth tournament appearance in the last nine years.
Outfielders Matt Thomas (.326, 7 HR, 34 RBIs) and Joe Delossantos (.301, 8 HR, 36 RBIs) pace the Tribe offense along with infielders Ben Williamson (.310) and Cole Ragone (.293, 9 HR, 45 RBIs).
William & Mary uses a deep group of pitchers, including starters Zach Tsakounis (5-3) and Jack Cone (4-2) and reliever Carter Lovasz (2-1, five saves, 2.62 ERA).
Defending champion Northeastern is making its ninth consecutive tournament appearance.
The Huskies roster features an experienced pitching staff that leads the league with a 3.48 ERA. Wyatt Scotti (7-3, 2.57 ERA), Eric Yost (3-3, 1.84 ERA) and Cam Schlittler (4-8, 3.51 ERA) are NU's top starters, with Jordy Allard (4-2, 1.93 ERA) in the pen.
Northeastern's offense relies on outfielder Mike Sirota (.326), catcher JP Olson (.267) and outfielder Jeff Costello (.256, 26 RBIs).
Elon has made the field for all seven tournaments since joining the CAA and reached the championship game in 2019.
Headlining the Phoenix offense is outfielders Alex Iadisernia (.293, 5 HR, 42 RBIs) and Charlie Granatell (.280), while designated hitter Luke Stephenson provides power (11 HR, 35 RBIs).
Elon features two of the league's top starting pitchers in Brian Edgington (6-4, 3.38 ERA) and Shea Sprague (5-3, 1.77 ERA). The bullpen is anchored by Ben Simon (3-1, two saves, 3.38 ERA).
All-session tournament passes are $75 for the general public and $40 for students from a participating institution with a valid student ID. Single-day tickets are $20 for the general public and $12 for students. Advance tickets can be purchased at elon.universitytickets.com.
2022 CAA BASEBALL CHAMPIONSHIP
Latham Park - Elon, N.C.
NOTE: All first-pitch times are listed in Eastern Time and are subject to change.
Wednesday, May 25
Game 1 - #4 William & Mary vs. #5 Northeastern - noon
Game 2 - #3 Hofstra vs. #6 Elon - 4 pm
Thursday, May 26
Game 3 - Game 1 loser vs. Game 2 loser - 11 am
Game 4 - #1 Charleston vs. Lowest-seeded Game 1/2 winner - 3 pm
Game 5 - #2 UNCW vs. Highest-seeded Game 1/2 winner - 7 pm
Friday, May 27
Game 6 - Game 3 winner vs. Lowest seeded Game 4/5 loser - 11 am
Game 7 - Game 6 winner vs. Highest seeded Game 4/5 loser - 3 pm
Game 8 - Game 4 winner vs. Game 5 winner - 7 pm
Saturday, May 28
Game 9 - Game 7 winner vs. Game 8 loser - 1 pm
Game 10 - Game 8 winner vs. Game 9 winner - 5 pm
Sunday, May 29
Game 11 (if necessary) - Game 10 winner vs. Game 10 loser - 1 pm