2022 Martinsville Mustangs vs Tri-City Chili Peppers
Coastal Plain League: MLB Prospects To Watch
Coastal Plain League: MLB Prospects To Watch
The Coastal Plain League showcases some of the brightest young players in the country. Here are some prospects to watch this summer.
May 21, 2022
by Briar Napier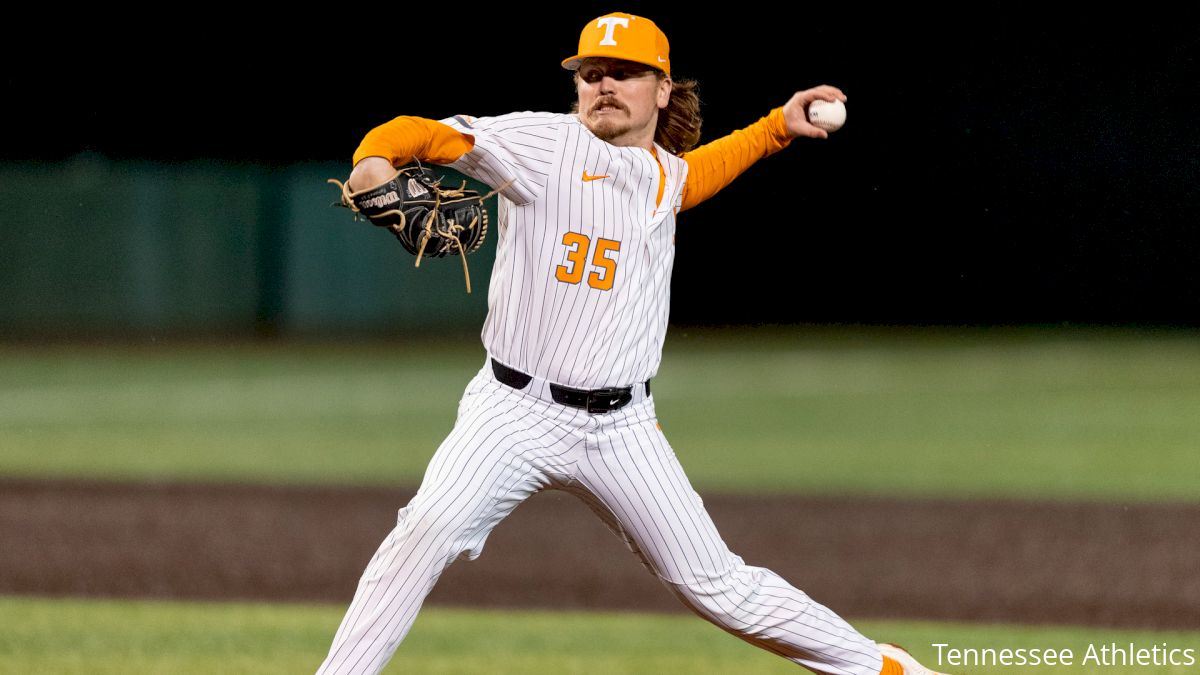 Fresh-cut grass, cracks of bats and ball to leather—summer baseball is on the horizon.
Few collegiate summer leagues do it better than the Coastal Plain League, however, which has been churning and honing talent since 1997. With a long and ever-growing list of MLB alumni, that trend isn't likely to stop soon.
Plenty of players on CPL rosters this season are liable to be the same names major-league fans watch in massive ballparks some day. All it may take is a summer of proving it against some of the very best prospects in America.
Keep the eyes peeled for these names throughout the season during the league's debut year of being streamed live on FloBaseball.
NOTE: All collegiate statistics are updated as of Friday. Current colleges are listed in parentheses.
Kirby Connell, LHP, Forest City Owls (Tennessee)
Any member of one of the greatest collegiate pitching staffs ever assembled will surely get some attention from major-league scouts, and the fact the Owls were able to snag a member of the Volunteers' rotation is a huge coup for both themselves and the league. Connell, a South Carolina native best known by college baseball fans for his handlebar mustache, has held it down on the mound in 24 appearances in relief for the Vols this season with a 2-0 record and 1.29 ERA to his name.
He contributed to UT's national-best 2.31 team ERA that's on pace to be one of the best marks in the modern era. At 29 strikeouts to just three walks this year, Connell is a mid-game specialist that keeps Tennessee's leads safe and has been a big help in propelling the Vols to a No. 1 national ranking most of this season. The potential for a deep NCAA Tournament run may mean it could take some time for Connell to get to Forest City. But when he does, watch out.
Will McEntire, RHP, Martinsville Mustangs (Arkansas)
Speaking of deep NCAA Tournament runs, one program that knows a ton about those lately is Arkansas, which has made it to the College World Series three times since 2015. Like Connell, McEntire is (mainly) a reliever out of the bullpen for an elite team, acting as a dependable arm for the No. 7-ranked Hogs this year as he holds a 2.67 ERA, with more strikeouts (29) than innings pitched (27).
What's more impressive is that the 6-foot-4 hurler is taking the challenge of being part of his home-state flagship program in stride. McEntire is only playing his first full season of collegiate baseball this season after his freshman year was cut short by COVID and he redshirted his true sophomore campaign. The pressure of helping get the Razorbacks to yet another trip to Omaha should help him once he does end up joining the Mustangs, where he's sure to have plenty of pedigree on the bump as he takes on the top hitters of the CPL.
Kaleb Hannahs, IF, Peninsula Pilots (Valparaiso)
The son of former MLB Draft pick and current Indiana State coach Mitch Hannahs, son Kaleb—instead of staying in Terre Haute to play for his father—made the jot up to the northern part of the Hoosier State to play for a Missouri Valley Conference rival. It's safe to say the younger Hannahs has made a name for himself in the league.
Hannahs rocketed out of the gate for the Beacons as a freshman in 2021, becoming the first Valpo player ever to win MVC Freshman of the Year honors after leading the team in batting average (.296), hits (55) and on base percentage (.389). His pace in his second act this season has slowed down a bit, but a .279 average with 25 RBI in 2022 make for respectable numbers. Still just 20 years old, Hannahs bordered on a .300 average playing for his hometown Terre Haute Rex of the Prospect League last summer. Can he repeat the feat—or even surpass it—on the Virginia Peninsula?
Chase Evans, 1B, High Point-Thomasville HiToms (Georgia Gwinnett)
Few in the CPL can enter this summer with the claim that they're a national champion, but Evans, who helped lead the Grizzlies to their first-ever NAIA crown in 2021, can make that claim. Evans wasn't just a name on the roster, either—he hit .351 with 39 RBI during that run to the title, and has upped the latter's total with 53 RBI in 59 games thus far this season.
Don't let the level of college baseball Evans is up against fool you. Numerous current and former major-leaguers, including some in the Hall of Fame, played college ball in the NAIA, and Georgia Gwinnett players have been targets of MLB franchises in the draft before. A big summer for the HiToms against some of the country's top talent could get Evans noticed, though as just a sophomore, the 6-footer has plenty of time left to hone his game.
Brett Callahan, OF, Holly Springs Salamanders (Saint Joseph's)
Want to see a CPL star in the making? Keep an eye on Callahan this summer. After earning a spot on the Atlantic 10 All-Rookie Team last season as a freshman, the Delaware native has turned things up a few notches in his sophomore campaign, hitting .394 with 34 RBI and 23 stolen bases. One of the A-10's top offensive threats, his Saint Joseph's team isn't favored to get the league's automatic bid in its conference tournament next week.
That means Callahan is bound for the Salamanders almost immediately. His overall slash line of .394/.498/.612 should be plenty good for Holly Springs this summer and could make Callahan one of the top players in the CPL. The 20-year-old has some leeway in his career to work with if some kinks in the road come up, however, but on sheer intangibles alone, Callahan should be an exciting player to watch.