2022 CAA Baseball Championships
CAA MLB Prospects To Watch: Can DeLauter Make History?
CAA MLB Prospects To Watch: Can DeLauter Make History?
Along with DeLauter, the CAA should provide a handful of draft picks for the upcoming MLB Draft.
May 20, 2022
by Briar Napier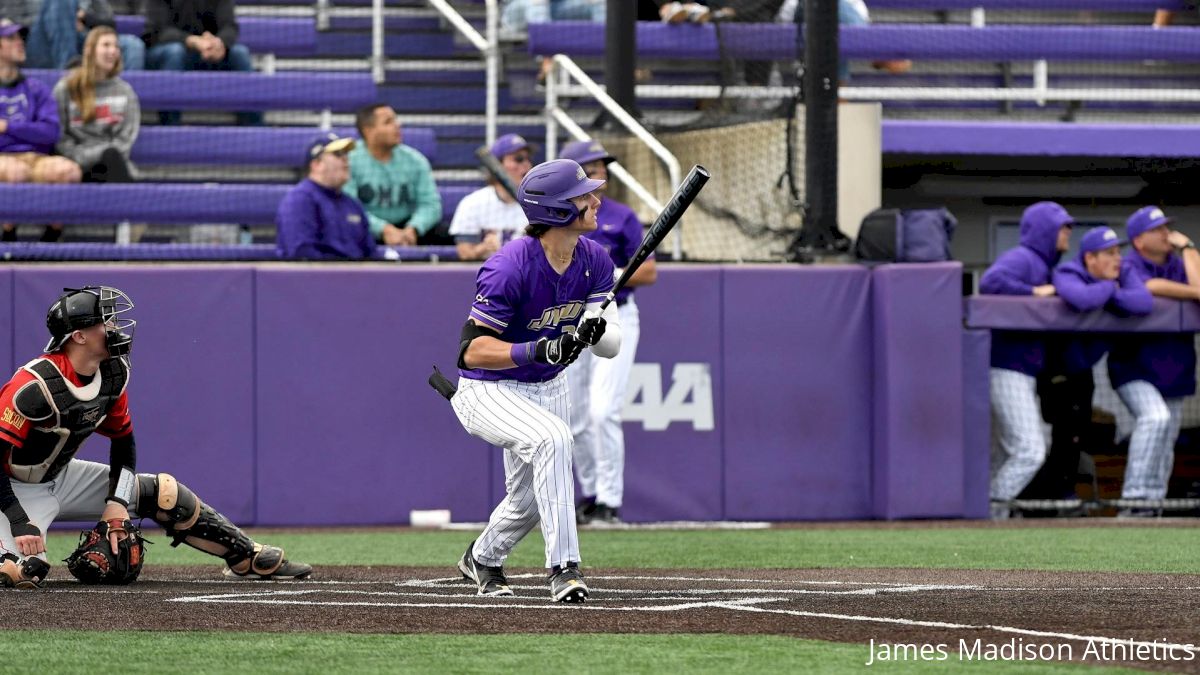 Baseball may be a team sport, but the individuals within have the talent to make teams go.
For some players in particular, that talent can lead to a long and fruitful professional career.
The Colonial Athletic Association regular season is nearing its climax, and though likely only one team from the league will be able to strut its stuff in the NCAA Tournament, plenty of players still have time to do so for major league teams.
Here's a look at five top CAA prospects that are ascending draft boards ahead of the MLB Draft in July.
Chase DeLauter, OF, James Madison
Major-league scouts have been salivating over DeLauter's game for a long, long time. So much so that the Martinsburg, West Virginia native is likely to be one of the top MLB Draft selections in CAA history this summer. DeLauter was well on his way to a record-shattering season this spring with a .437 average and 35 RBI in just 24 games before the 6-foot-5 redshirt sophomore broke his foot sliding into a base in an April game against College of Charleston.
Still, DeLauter is currently the No. 12 overall 2022 draft prospect in MLB.com's rankings, being placed in an elite category of fellow players tipped for stardom at the sport's highest level. With more walks (62) than strikeouts (45) in his college career and having tied for most home runs in the Cape Cod League last summer with the Orleans Firebirds, the 20-year-old's skillset has been proven against some of college's top pitchers—a feature that will suit DeLauter well as he hopes to capitalize on his hype.
Brooks Baldwin, IF/OF, UNC Wilmington
Baldwin already got a taste of the MLB Draft process this past season as the redshirt junior was picked in the 15th round by the San Francisco Giants in 2021. But the First Team All-CAA pick opted to stay in college at least another season to improve his draft stock—and amid a potential Player of the Year season, the mission might just have been accomplished.
Baldwin's slash line (.347/.403/.629) has improved sharply since last year as the North Carolina native is both currently on pace to be the Colonial's batting champ and is the only qualifying player in the league to have an over 1.000 on-base plus slugging percentage. The Seahawks' leadoff hitter, Baldwin's solid speed (15 stolen bases) is also matched by some sneaky power as he's blasted double-digit home runs for two straight seasons in Wilmington. Baldwin may just be one of the earlier names called this July—the only question is to which team that may be.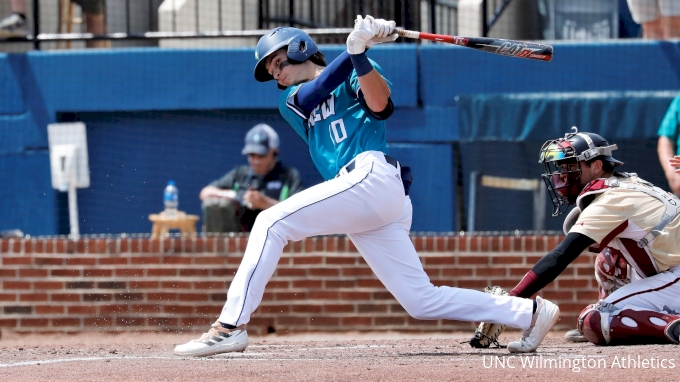 Wyatt Scotti, RHP, Northeastern
Teammate and fellow hurler Cam Schlittler got much of the hype out of Northeastern's rotation coming into this season as the then-freshman went unbeaten and had one of the nation's best ERAs. And though Schlittler has been solid in Year 2, Scotti has clearly stolen the show in his place. Scotti is 7-2 in 11 starts this year and holds a 2.58 ERA at the moment, but the sophomore's control and ability to find the strike zone has been nothing short of stunning this season.
The Massachusetts native currently holds a 10 to 1 strikeout-to-walk ratio—tossing 60 strikeouts to just six walks—across 69⅔ innings pitched in 2022, with his walks allowed per nine innings of .78 tied for the third-lowest number in the country. A two-time CAA Pitcher of the Week, Northeastern's conference season has been a bit disappointing off of the backs of a league title in 2021. But even with the adversity the Huskies have been going through, Scotti has been turning heads whenever he steps on the mound.
William Privette, RHP, Charleston
If you faced the Cougars this season, needed a late-inning comeback to snatch a win and saw Privette jotting out to the mound, chances were that you weren't going to get that victory. The sophomore went from an occasional, OK starter and reliever a year ago to a shutdown closer in Year 2, going 3-0 with 12 saves in 22 appearances this season. His save number, which leads the league by eight, is tied for sixth nationally.
Privette has allowed just four earned runs over 52⅓ innings pitched for an incredible 0.69 ERA, the best among the CAA's qualifying pitchers, and has thrown over double the amount of strikeouts (71) as he's allowed hits (29). A lanky 6-foot-6 hurler that was recently given national kudos in being named to the NCBWA Stopper of the Year Midseason Watch List, Privette has been a monster out of the Cougars' bullpen as Charleston (36-15 overall, 19-3 CAA) is the favorite to be the league's representative at next month's NCAA Tournament.
Alex Iadisernia, OF, Elon
Iadisernia's numbers have been toned down a bit from a year ago, when the New Jersey native won the CAA's Co-Rookie of the Year award and was a Collegiate Baseball Freshman All-American, but his affinity for timely hits could make him a solid late-round pick in this summer's draft. Iadisernia's batting average has dipped from .368 in 2021 to .303 this year, but the redshirt sophomore has a career high number in RBIs (42) and has over double the amount of stolen bases (14) that he had last season.
He's prone to some hot-and-cold stretches, holding as high as a .370 average in early April before tapering off a bit as the grind of the CAA season went along. But Iadisernia has a six-game hitting streak going as of Thursday as the Phoenix have already clinched a berth in the CAA Championship. If he can get back going to his very best, Elon could make itself a dark-horse threat this postseason.