2022 Ottawa Titans vs Florence Y'Alls
Florence Y'alls Bring Southern Hospitality To Frontier League
Florence Y'alls Bring Southern Hospitality To Frontier League
An experienced Florence Y'alls baseball club is optimistic for the new 2022 season and excited for fans to experience a plethora of ballpark enhancements.
May 20, 2022
by Stephen Kerr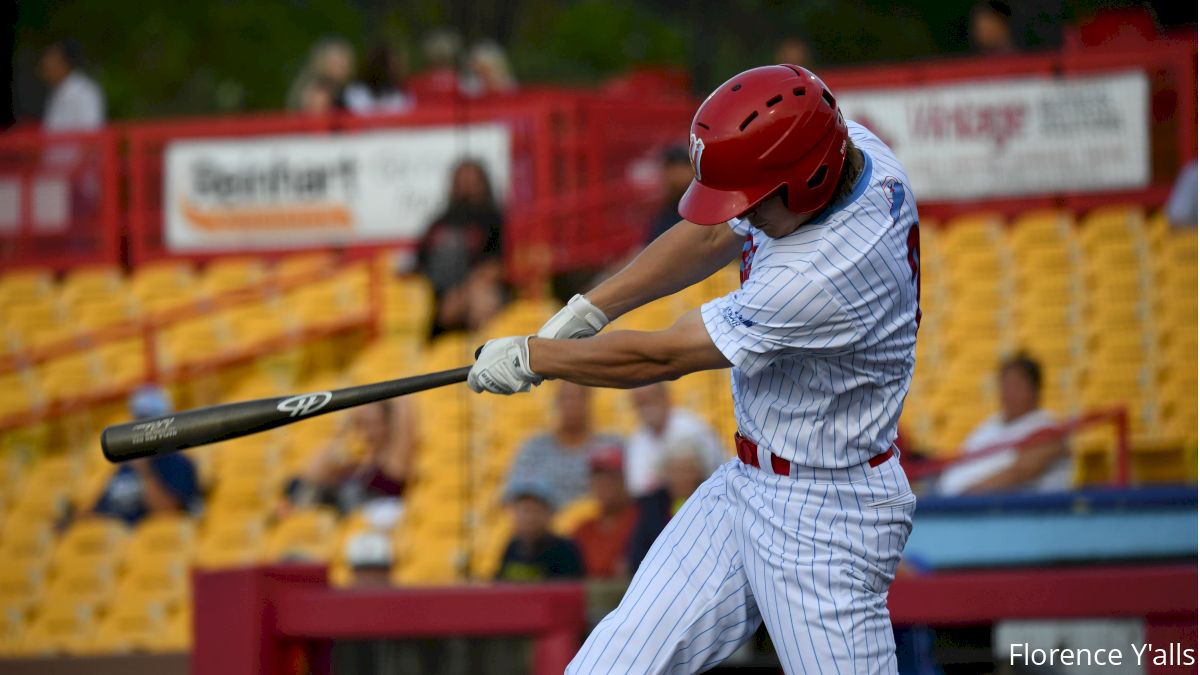 Florence, Kentucky, sits in the eastern part of Boone County, about 15 miles from Cincinnati. One of the first landmarks visible from either I-71 or I-75 is a water tower that reads, "Florence Y'all."
Built in 1974, the tower was designed to promote an upcoming mall. When it was discovered the tower violated highway regulations because the mall hadn't been constructed yet, city leaders decided to paint over the two vertical lines of the "M" and create a "Y," rather than repaint the entire tower. Little did they know how significant that small act would be over 45 years later.
In the summer of 2019, the Florence Freedom baseball club was sold to David DelBello and a group of partners. Attendance was lagging, and merchandise sales had declined. The new ownership decided a re-branding was in order, including a name change.
The group hired a firm in Northern Kentucky to conduct a fan vote for a new name. After narrowing down the list to five, fans overwhelmingly chose Y'alls as the new name.
The Y'alls are a true throwback to baseball, from the team colors to their mascot, Y'all Star, who greets fans in the parking lot before games.
"We're kind of like the gateway to the south," explained Max Johnson, who was named general manager last February. "We're technically the first professional baseball team you see when you go south of the Ohio River. We branded ourselves to adapt that southern culture, that southern fun mentality with bourbon and Blue Grass vibe. That's represented all around our ballpark."
Like the water tower that bears its name, the Y'alls have a history all their own.
They began as the Erie (Pennsylvania) Sailors in 1994, before relocating to Johnstown a year later. For the next three years, they would be known as the Johnstown Steal, before changing their name to the Johnnies.
The Steal won a Frontier League championship in 1995, and the Johnnies captured another in 2000. Two years later, the Johnnies moved to Florence, where they became the Freedom.
Johnson, a club lacrosse player at the University of Cincinnati, worked at Kings Island Amusement Park in Ohio before joining the Freedom as an intern in 2015. He served as the club's box office manager on two separate occasions, became the director of business operations, then assistant general manager, before taking the GM position. Fan engagement is something he takes seriously.
Just gettin' loose 🙆‍♂️ ⚾️ pic.twitter.com/z5Cj1kR4R8

— Florence Y'alls (@florence_yalls) May 17, 2022
"That passion came at Kings Island, where I got the face-to-face interaction with the people I was selling to," Johnson said. "Just seeing the gratification on their faces made it better for me and more tolerable, being out in the blazing sun. I translate that to sports as well."
When Brian White came aboard as Y'alls pitching coach under manager Dennis Pelfry in 2015, he had visions of coaching at the collegiate level. But, after a couple of years in Florence, he found the atmosphere and culture of independent ball more to his liking. During the 2017 offseason, White spoke with Pelfry about his interest in becoming a manager in the future.
"I started picking his brain on some serious questions about managing, how he liked it and the lifestyle for it," recalled White, a native of Fort Worth, Texas, and a catcher at Texas Wesleyan. "Once he laid everything out for me, I made the decision that's what I wanted to do."
White officially replaced Pelfry as manager before the 2021 season. The Y'alls captured their fifth FL division title before bowing to the Schaumburg Boomers in the first round. It was a successful season, particularly with the uncertainty of COVID-19 still looming.
"Last year wasn't the most ideal situation, but it was better than staying home and not playing a season at all," White said. "We had to work around some things during the season as far as requirements and vaccination statuses. It's finally back to a normal situation this year."
One of Johnson's first acts as general manager was to shore up the front office staff, which was affected during the canceled 2020 season. He wanted to ensure that fans would have the same quality experience they had become used to.
"We're doing the best we can to let everyone know we're open and full-go this year, with no restrictions and family fun," Johnson explained.
The fun begins from the moment fans arrive until they leave.
The Y'alls unveiled a new 30x50-foot video board this season. It's four times larger than the old board, which has been moved to right field. Along with the usual hot dogs and other classic ballpark fare, concessions also contain an ice cream stand and funnel cakes that can fit in a Y'alls baseball helmet. Local favorites, such as Cincinnati chili, are also on hand.
"We put LED lights in, and we have a brand new kids zone with three playgrounds and two inflatables and a trampoline to entertain the fans," Johnson said.
Starting this season, the ballpark will also have a new name. Through a partnership with Thomas More University, it will be known as Thomas More Stadium. The school's baseball team will begin play there in the spring of 2023 as part of the agreement.
On the field, White employs a small-ball approach, as opposed to swinging for the fences. For him, it's all about moving the runners along and taking advantage of how the roster is structured.
"We're not going to have 20-home-run guys on this roster," White said. "It's how the team is built this year. We base it more on pitching and defense, but we also have some really good hitters that can drive the gaps and have the ability to hit the ball out of the ballpark. The more I watch baseball, the more I see teams that rely on the long ball. But, when it comes down to the playoffs, it's hard to win those (types) of games."
Among the group of players returning from last year's squad is infielder Harrison DiNicola, who batted .285 with six home runs and 63 RBI. During one stretch, he hit .536 with 15 hits that included two homers and two doubles to win FL Player of the Week.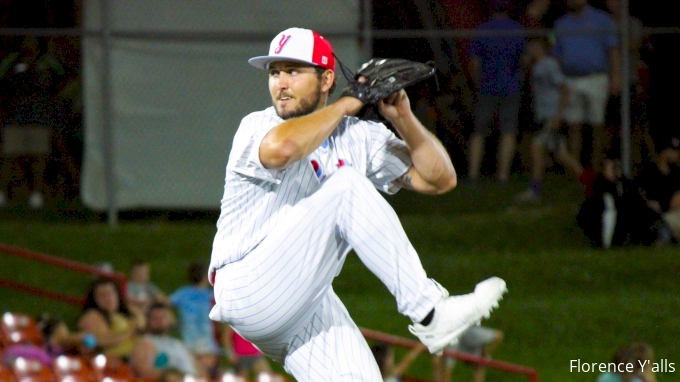 "He's been phenomenal for us," White said. "He's exactly the type of player I want here in Florence as far as ability with the bat, a guy who can bounce around on the field and have leadership in the clubhouse."
Catcher/infielder Joe Lytle also is back. Despite extended time on the injured list, the left-handed hitter still managed to hit .260. Infielder Andres Rios, cut in camp last season, played briefly for Quebec, before being released and coming back to the Y'alls toward the end of 2021. Outfielder Axel Johnson, whom the Y'alls picked up after he was released by the Gateway Grizzlies midway through last season, also has returned for 2022.
Jared Cheek returns to the pitching rotation along with Jonaiker Villalobos, who signed with the Miami Marlins at 16. A native of Maracaibo, Venezuela, Villalobos went 6-5 for the Y'alls last season with a 4.33 ERA, 73 strikeouts and 30 walks. Closer Joe Dougherty is one of four relievers who are back in the bullpen.
"There's a lot of familiar faces from the pitching side of things," White said. "It's been nice to have that consistency, and (pitching) is pretty much the strength of our team."
Now that the 2022 season is underway, White is relieved things are back to some sense of normalcy.
"Everybody was anxious during the offseason," White said. "We all work and try to do things to prepare for the season. When it finally gets here, it's a weight off the shoulders a little bit. Now that we're actually here, it's fun to be in that routine every day."