Frontier League
Frontier League: West Division Pitchers To Watch
Frontier League: West Division Pitchers To Watch
With the Frontier League season right around the corner, we take a look at some of the pitchers to keep an eye on in the league's West Division.
May 11, 2022
by Mike Ashmore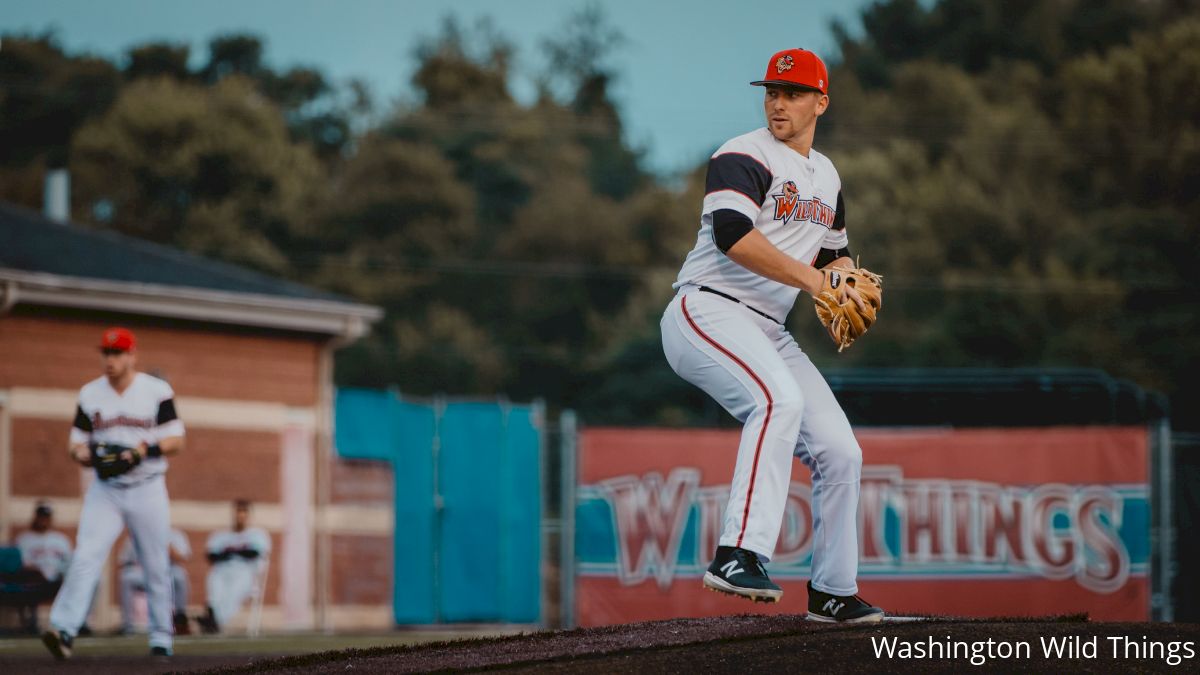 Frontier League is back, and considering the league's strong history of sending pitchers to majors, we're taking a look at some of the arms you should keep an eye on.
Here are some of the West Division pitchers to watch this year as all games are streamed live on FloBaseball.
Ryan O'Reilly, RHP, Evansville Otters
This 24-year-old Ryan O'Reilly was a revelation for the Otters last year after joining them straight out of college. He struggled in his senior season at the University of Illinois-Chicago, but made the quick adjustment to pro ball with a stellar 2.89 ERA in 13 appearances for Evansville last year, including 12 starts.
Just 24 years old, O'Reilly could find himself in line for his first look from a major-league club this season. He struck out 72 batters in 84 innings of work for the Otters in 2021, issuing just 29 walks by comparison.
Sean Hughes, RHP, Florence Y'Alls
Hughes is another young arm that may garner some attention from affiliated baseball if he's able to pick up where he left off last season. In his stellar campaign for the Y'Alls last season, the 24-year-old righty reliever went 6-1 with a 1.56 ERA in 14 appearances, including 13 out of the bullpen.
The former Boston College standout rebounded from a rough first pro season with Florence to turn heads in his second, posting a 13.0 K/9 mark in 17.1 innings of work.
Carter Hayes, RHP, Gateway Grizzlies
Hayes is just 23 years old as he gets set to enter his second professional season. He starred as a corner infielder at University of the Pacific before converting to a pitcher. He was solid last year for Gateway given those circumstances.
In 33 appearances, the right-hander went 3-2 with a 3.98 ERA, striking out 36 batters in 40.2 innings of work. Hayes didn't pitch at all in college, and actually hit .321 with a homer and seven RBI in his senior season of 2020.
Kenny Ogg, RHP, Joliet Slammers
First-year manager Dan Schlereth, himself a former big-league pitcher, will have an interesting array of arms to utilize once the season finally gets underway. Right-hander Kenny Ogg might be one of the more under-the-radar options. The 24-year-old has made a handful of independent appearances after a four-year run at Ohio University, including with the USBL in 2019 and most recently with the Pioneer League's Boise Hawks.
Ogg did see some time as the Hawks closer, accruing two saves in 13 appearances, as well as picking up his second professional win along the way. He struck out 16 batters in 18.2 innings, walking just four.
Sam Curtis, RHP, Lake Erie Crushers
While independent ball typically has a fair amount of turnover, it's still shocking that the Crushers are returning just two players from their 2021 ballclub. Curtis is one of them, and will provide some familiarity and stabilization to the staff given he's coming off a great campaign.
Last year, his second in Lake Erie, the former William Jessup University standout pitched in a variety of roles, with eight starts in his 23 overall appearances. He went 4-1 with a 3.03 ERA, had a 1.060 WHIP and struck out 80 batters in 77.1 innings of work.
Jake Joyce, RHP, Schaumburg Boomers
Joyce has been a staple in the Boomers bullpen, and enters his sixth season there after a return to the club in 2021. Two years prior, he'd split the year with then Atlantic League's Somerset Patriots and American Association's Milwaukee Milkmen, and wasn't quite his old, dominant self.
From 2015-18, the 30-year-old former Washington Nationals draft pick didn't post an ERA higher than 2.68, but had a 4.19 mark in 2021. That's not to say his peripherals weren't good, though, Joyce still struck out nearly half the batters he got out (55 of 116) in just 38.2 innings of work and didn't allow a single home run all season long.
Rob Whalen, RHP, Washington Wild Things
Whalen is the only returning member of the Wild Things pitching staff for 2022, having finished his season there following a release from the Minnesota Twins organization, for whom he pitched at the Double-A and Triple-A levels last season.
The 28-year-old Pennsylvania native brings big league experience to the team He's made eight major-league appearances for the Atlanta Braves and Seattle Mariners between 2016-18, including a four-inning scoreless stint for Seattle on June 15, 2018, in which he allowed just one hit and one walk.
Tyler Thornton, RHP, Windy City Thunderbolts
Thornton, a 2019 Frontier League All-Star, is back for his third season with the Thunderbolts. He's been one of the league's more consistent starters over the last three years, dating to his pro debut with Traverse City back in 2018, when he went 1-2 over four starts with a 2.86 ERA.
His stay in the Chicago suburbs has led to more of the same—overall, he's pitched to a 12-13 record and 3.09 ERA in the Frontier League, spinning three complete games and one shutout while nearly striking out one batter per inning, with 221 K's recorded over 239 professional innings thus far.