Frontier League
Frontier League: West Division Hitters To Watch
Frontier League: West Division Hitters To Watch
The Frontier League's West Division features some of the best hitters in independent baseball. Here are some of the names to watch as the season begins.
May 5, 2022
by Mike Ashmore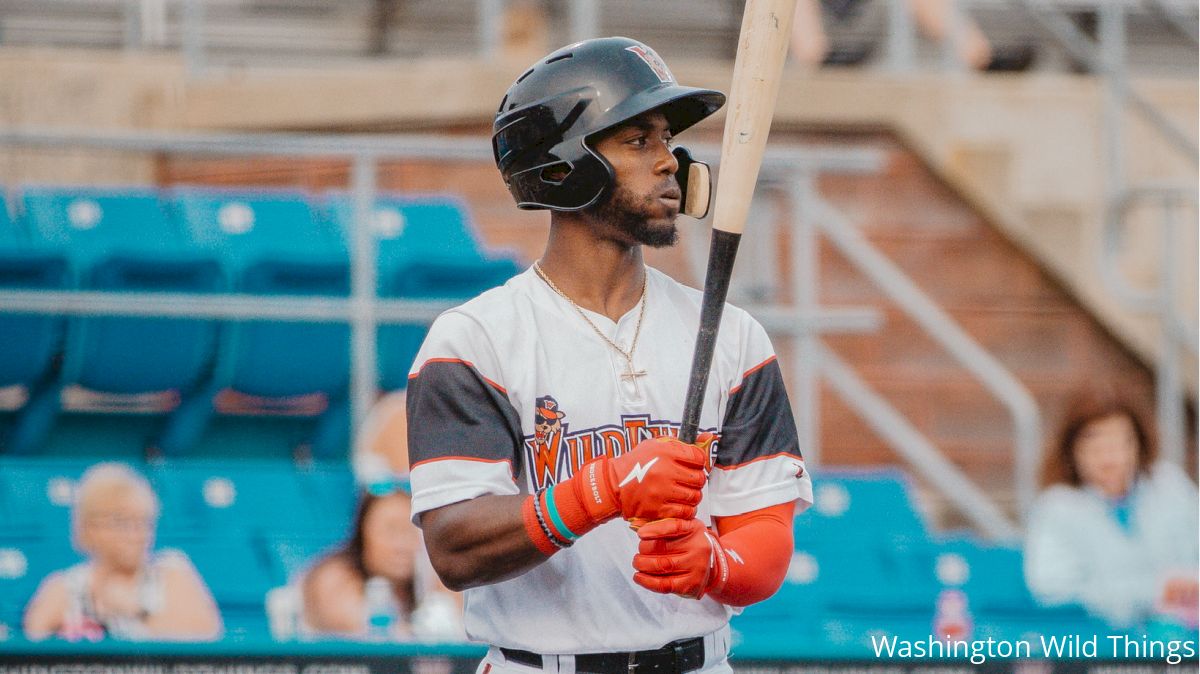 As the Frontier League's debut on FloBaseball draws ever closer with the season set to get underway on May 12, it's a good time to start getting you familiar with the players you'll be watching all season long.
Here are some of the contact and power hitters to watch out for in the Frontier League's West Division.
Jeffrey Baez, Evansville
Acquired in a midsummer deal with the American Association's Kane County Cougars, the 28-year-old veteran outfielder provided a big boost to the Otters lineup last season. Baez hit .319 with seven homers and 24 RBI in a 22-game stint that earned him an invite back for the 2022 season. Baez has nine years of experience in affiliated baseball with the Chicago Cubs and Arizona Diamondbacks, and had put together three years with double-digit homers before smacking a career-high 21 between his two stops last year.
Craig Massey, Florence
Massey won the Atlantic League's batting title while with the Somerset Patriots in 2018 and has been one of the most reliable hitters at the independent level for some time. Despite an abbreviated down year in 2021 with Southern Illinois, he also memorably won MVP honors in the "Battle of the Bourbon Trail League" in 2020, hitting .460 with eight homers while driving in 35 RBI in just 35 games played.
Clint Freeman, Gateway
Freeman is a unique two-way threat, as fans of the Long Island Ducks have seen over the past two seasons. The former Dodgers draft pick, who has prior experience in the league with River City, hit .270 and .276 in back-to-back seasons in Central Islip primarily as a first baseman, but also made 48 appearances on the mound as well, recording 41 strikeouts in 61 innings of work.
Matt Burch, Joliet
An undrafted free agent signed by the Chicago Cubs last season, Burch, still just 24 years old, found himself seeing action at four different levels of their minor league system, topping out at Triple-A. He found the most success at the rookie-level Arizona Complex League, hitting .455 in a five-game stint there in July.
Jackson Valera, Lake Erie
Sixth-year manager Cam Roth will have an experienced and versatile player in Valera on his roster this season, marking the Venezuela native's first stint in North America since 2014. An international free agent signing by the Yankees, the 30-year-old Valera climbed his way through their system and advanced to the High-A level. He was a career .247 hitter at the MiLB level, and has since played the majority of his professional baseball in the Venezuelan Winter League.
Braxton Davidson, Schaumburg
Davidson only recently agreed to terms for a return to Schaumburg for the 2022 season, and bolsters a roster looking to win it all for a second consecutive year. Acquired in early August last year from Joliet, the 25-year-old former first-round pick of the Atlanta Braves made a huge impact, hitting .363 with ten homers and 30 RBI in just 30 games. He could be a candidate to make a return to affiliated baseball if he's able to pick up where he left off.
Hector Roa, Washington
The former Houston Astros farmhand is set to return for a sixth season with the Wild Things, and fifth in the Frontier League. A prolific power bat who has primarily played right field in Washington, the 27-year-old has hit 57 homers in his first four Frontier League seasons. Roa has been a steady, durable presence in the middle of the lineup since signing in 2017.
Dan Robinson, Windy City
A fourth-year pro with two seasons worth of experience in the Los Angeles Dodgers system, the 25-year-old outfielder is still looking for his first true breakout campaign. He took strides last year in his first year with Windy City, setting career highs in nearly every major offensive category, including home runs (8) and stolen bases (16) while playing 92 games as the club's everyday right fielder.