Frontier League
Frontier League: East Division Hitters To Watch
Frontier League: East Division Hitters To Watch
The Frontier League's East Division is stacked with big bats, here are some of the names to watch as the season begins.
May 5, 2022
by Mike Ashmore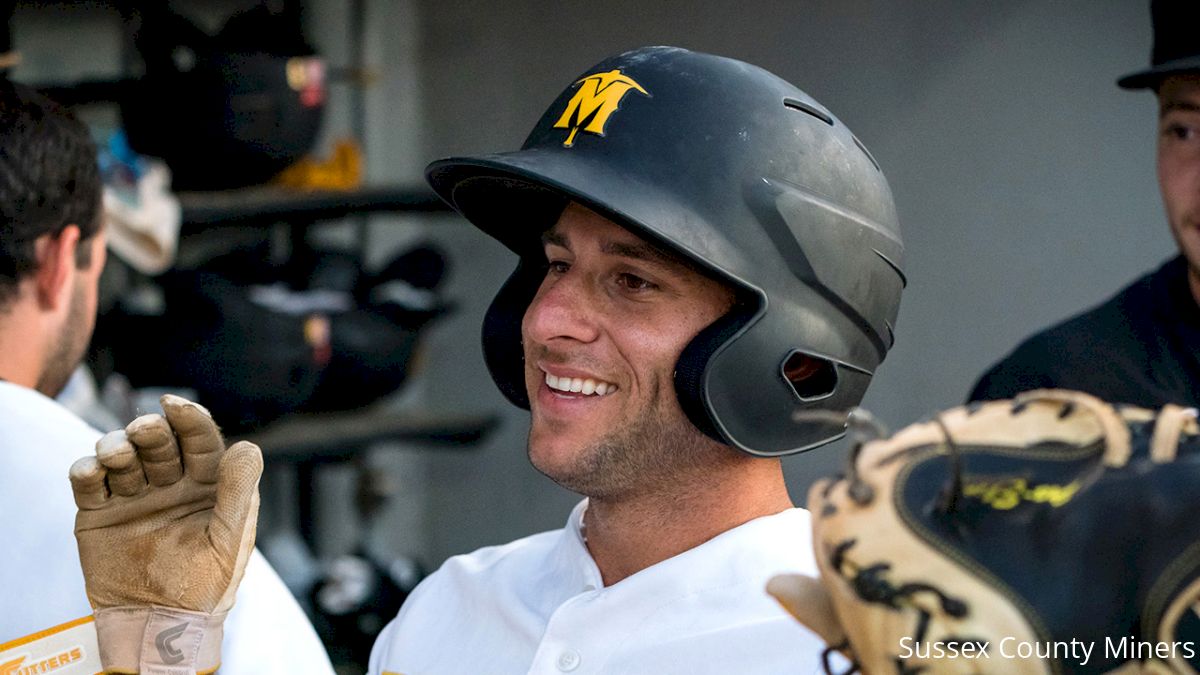 As the Frontier League's debut on FloBaseball draws ever closer with the season set to get underway on May 12, it seems like as good of a time as ever to start getting you familiar with the players you'll be watching all season long.
First, a look at some hitters in the East Division who might make an impact on a nightly basis.
Jordan Scott, Empire State
A 14th round pick of the New York Yankees back in 2016 out of IMG Academy, Scott was one of the standouts on the Greys tour against Can-Am League teams several years ago. He parlayed that into a stint with the Atlantic League's Southern Maryland Blue Crabs just last year. Scott can play all three outfield positions and the 24-year-old hit .273 with a homer and eight RBI in 13 games with Sussex County in 2019.
Jason Agresti, New Jersey
After finishing third in the league in team batting last season (.280), the Jackals are bringing back all of their top ten hitters for 2022. The team has re-signed a group including Agresti (.316) Santiago Chirino (.305), Todd Isaacs (.304) and Josh Rehwaldt. As for Agresti, the 25-year-old catcher set career highs with eight homers and 39 RBI in 2021.
Tucker Nathans, New York
The 33-year-old Nathans brings a ton of experience back to the Boulders for another season—he split last year between Rockland and Southern Maryland in the Atlantic League—and has shown he can still produce at a high level wherever he goes. He put together the fifth double-digit home run campaign of his 11-year pro career last year, setting a new career-high with 14 bombs, including 11 with the Boulders.
Sicnarf Loopstok, Ottawa
Loopstok is an Aruba native with seven years of experience in the Cleveland Guardians organization, having advanced to their Double-A affiliate. He's a versatile player who can be used defensively at the corners of the infield or outfield and can also catch. He most recently played in the Dutch Major League, where he hit .356 with Amsterdam.
Yordan Manduley, Quebec
A 36-year-old Cuban slugger, Manduley has spent all or parts of five seasons with the Capitales, appearing in 277 games between 2015-19, with the majority of his playing career coming with the Cuba National Series. The infielder accumulated a .319 average with Quebec during their time in the Can-Am League, hitting seven homers and driving in 123 runs over that five-year span.
Mikey Reynolds, Sussex County
Reynolds was a big part of a Miners club that had the best regular season record in the Can-Am League in 2019. He returns to Skylands Stadium for the first time since then, having played in the independent American Association and with the Arizona Diamondbacks organization over the past two seasons. A fifth-round pick of the Atlanta Braves back in 2013, Reynolds hit .335 in 98 games with the Miners in 2018, and followed that up with a solid regular season a year later, leading Sussex County all the way to the championship series.
Carlos Machado, Tri-City
Machado holds the unique distinction of having played for the Valley Cats when they were an Astros affiliate (now an independent club in the Frontier League). The 23-year-old finished a roller-coaster 2021 campaign in Tri-City after having played for all four full-season Houston minor-league teams, including a brief stint in Triple-A. The outfielder is a career .291 hitter, and could be a candidate to return to a big-league organization given his youth and track record.
Steve Brown, Trois-Rivieres
Brown is a name very familiar to Aigles fans—he's the franchise leader in home runs, doubles, triples, hits and runs—but hasn't been in the home dugout at Stade Quillorama since the end of the 2016 season. The 35-year-old played for three years in the Can-Am League for Ottawa, and has spent the last two seasons with Cascades de Shawinigan in the Quebec Major Baseball League.