2022 Northeastern vs Hofstra
Jockeying For CAA Baseball Tournament Spots Down The Stretch
Jockeying For CAA Baseball Tournament Spots Down The Stretch
Just three weekends of the Colonial Athletic Association series remain in the 2022 season, and there may be no catching Charleston.
May 2, 2022
by Kyle Kensing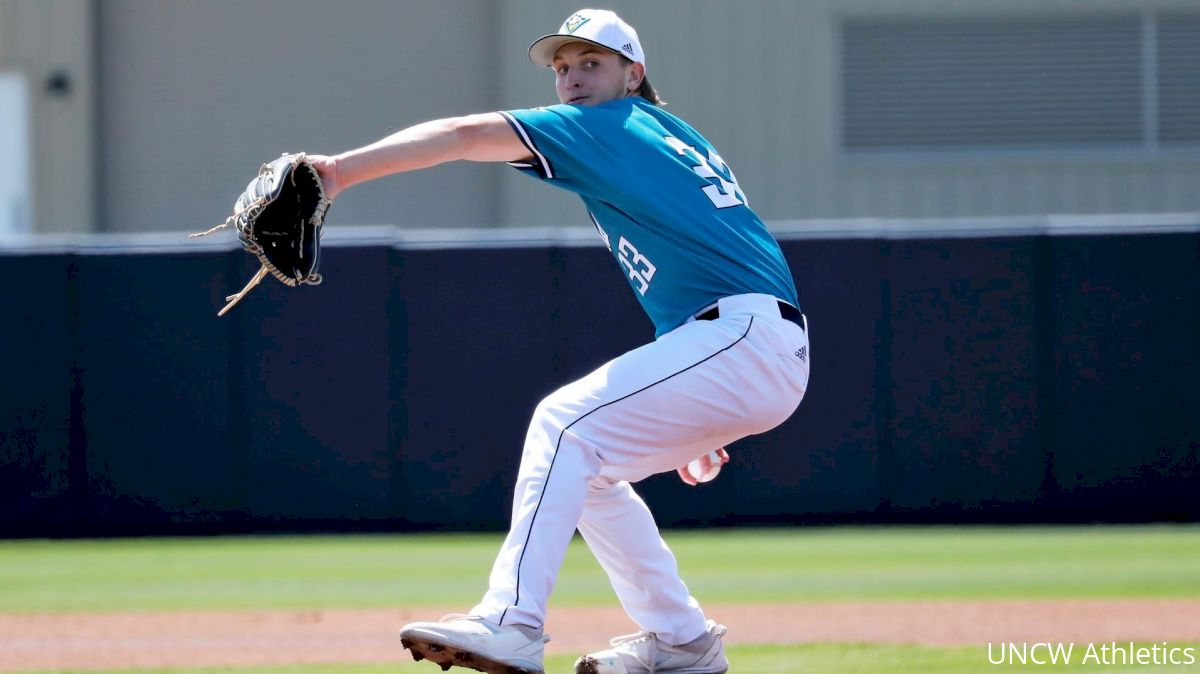 Just three weekends of the Colonial Athletic Association series remain in the 2022 season, and there may be no catching Charleston.
The Cougars swept Delaware in games played April 29 through May 1, which – coupled with Hofstra dropping one in its series win over William & Mary, and UNC Wilmington dropping 2-of-3 to Elon – puts the Cougars five up in the loss column with six to go.
While Hofstra's turnaround campaign continues on the right path, catching up with Charleston for a regular-season title may prove too tall a task in the limited window remaining. However, building momentum heading into this month's CAA Tournament, which determines the league's automatic bid into the NCAA Tournament, is invaluable.
Only six teams advance to the Colonial postseason, and the gap in the loss column between eighth-place Elon and second-place Hofstra is two games fewer than the chasm between No. 1 and No. 2.
If the CAA Tournament started today, among those that would make the cut? Northeastern.
The preseason favorite Huskies are coming on strong after a disappointing start, most recently taking No. 15 ranked UConn in extra innings last week before a win over Hartford and a conference sweep of Towson.
Northeastern headlines the first full weekend of May in one of the most important series of the weekend.
Northeastern Vs. Hofstra
Friday, May 6 at 3 p.m. ET; Saturday, May 7 at 1 p.m. ET; Sunday, May 8 at 1 p.m. ET
The reigning CAA champs are not ceding their crown without a fight. NU heads into Hofstra, this season's biggest surprise not only in the Colonial but perhaps all of college baseball, in what's a pivotal series for both teams.
Northeastern played its way into one of the top six spots necessary to reach the CAA Tournament, owed primarily to outstanding pitching. Starters Cam Schlitter – who pitched eight innings with just four hits allowed and seven batters fanned last week vs. Towson – and Wyatt Scotti gave up one combined earned run in three of his last four appearances.
But it's not just the well-established starters shining for the Huskies. Eric Yost threw electric stuff in a primary reliever role, including a six-strikeout effort last week.
NU's solid pitching faces the hot Hofstra bats that most recently produced 33 combined runs over the series against William & Mary. Three of the Pride's batters with at least 100 plate appearances – Jake Liberatore, Brian Morrell, and Kevin Bruggeman – come into this important series with averages of .315 or better.
Charleston Vs. UNC Wilmington
Friday, May 6 at 6 p.m. ET; Saturday, May 7 at 4 p.m. ET; Sunday, May 8 at 1 p.m. ET
The red-hot Cougars can add further separation between themselves and the rest of the CAA when they hit the road to face the current third-place team, UNC Wilmington Seahawks.
UNCW endured a tough week, starting with a non-conference loss to Big South Conference-leading Campbell. The Seahawks bats then went cold in 2-of-3 games against Elon, plating just one run in both the Friday and Sunday installments of the in-state series.
Another tough one right there," UNCW coach Randy Hood said in his postgame press conference. "Zane Taylor threw the ball really well…Last night we swung the bats really well, today we didn't do enough offensively to get enough separation.
Taylor pitched 6 ⅔ innings with six strikeouts and one earned run, the kind of effort the Seahawks need again facing the hard-hitting Charleston lineup.
Jared Kirven, a 2021 All-CAA honoree who endured a slow start at the plate for the Cougars, came alive with five hits in last week's sweep of Delaware. His 3-of-3 performance with a pair of RBI headlined a 9-0 win on Sunday.