2022 Schaumburg Boomers vs Sussex County Miners
Schaumburg Boomers' Success Starts With Strong Team Culture
Schaumburg Boomers' Success Starts With Strong Team Culture
Last season, the Boomers won their division and went 6-3 in the playoffs, beating the Washington Wild Things in five games to capture the championship.
Apr 28, 2022
by Stephen Kerr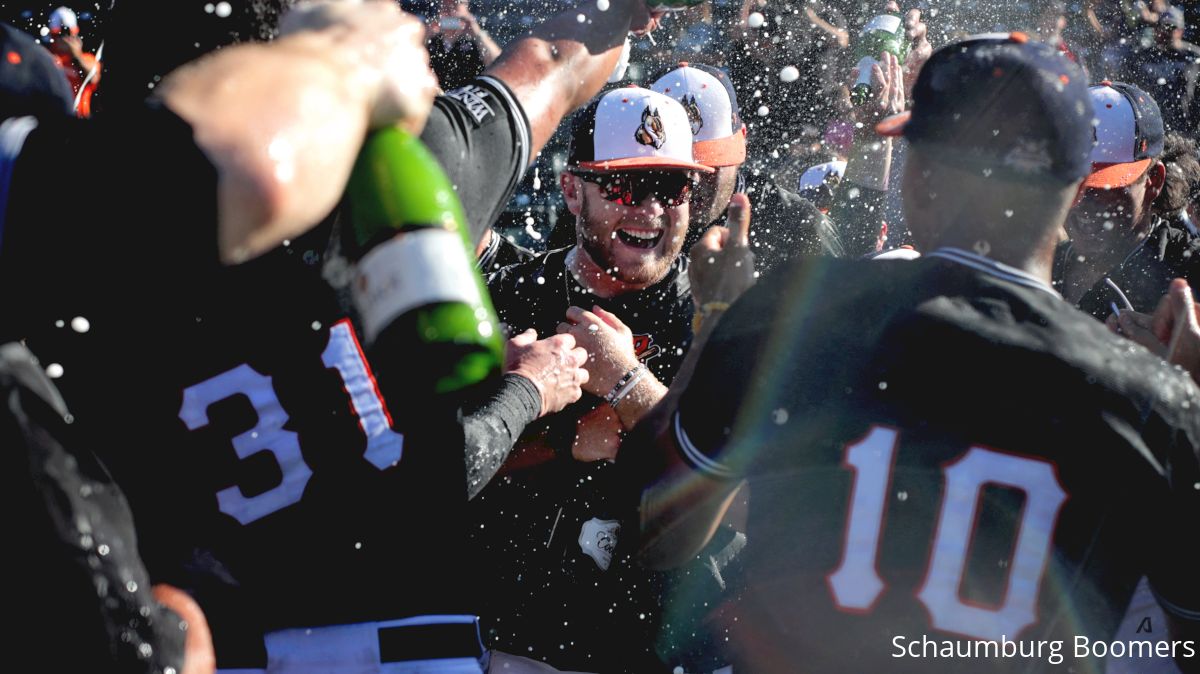 After becoming the first manager of the Schaumburg Boomers before their inaugural Frontier League season in 2012, Jamie Bennett had no idea he would win four championships in the team's first 10 years. But Bennett, a former all-SEC pitcher at the University of Tennessee, made a promise at the Boomers' unveiling ceremony: he and his staff would build a team the Village of Schaumburg and the Chicago area could be proud of.
It didn't take long for that promise to be fulfilled. The Boomers finished 54-42 in their first season, leading the league during the first half and falling one game shy of a postseason berth. They won their first FL championship the next year, followed by three more in 2014, 2017 and 2021.
As confident as he was in building a winning culture, the Boomers' success has exceeded Bennett's expectations.
"It's one year at a time," explained Bennett, who played two seasons in the Philadelphia Phillies organization before ending his playing career in independent ball.
"We've had some down years, there's no doubt about that. You just concentrate on trying to have a good club on the field and have success the next year."
Part of that success comes from assembling a roster with as much character as physical talent.
"Learning to build a team, regardless of wins and losses, it's a business," Bennett said.
"You need to win baseball games. But we try to get a good group where you don't have the off-field issues. It's even more relevant today with all the social media and those kinds of things going on to have guys who are not a distraction off the field."
After being released by the Phillies, Bennett joined the Dubois County Dragons, a former Frontier League team, as a pitcher. The manager was Greg Tagert, whom Bennett calls a mentor and credits with much of his own success as a manager. After moving to the Gary SouthShore RailCats, Tagert recruited Bennett to join him. He pitched one season, leading the RailCats to the 2005 Northern League championship.
Bennett began his coaching career as the RailCats' pitching coach in 2006. When RailCats CEO Pat Salvi expanded his enterprise by launching the Boomers in 2011, he asked Bennett to come aboard as manager. Bennett didn't hesitate.
"I knew I wanted to manage," he said.
"I'd fallen in love with the brand of independent ball. It's still professional baseball to its full extent. There's a concern for guys' careers and trying to get them to move up. The meaning of every night is to win a baseball game. It's a really good mix."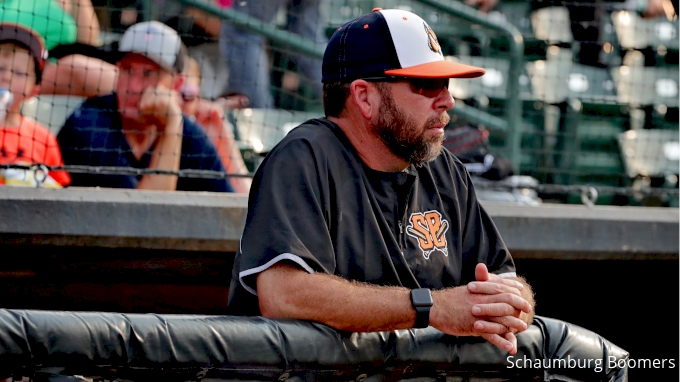 Last season, the Boomers won their division and went 6-3 in the playoffs, beating the Washington Wild Things in five games to capture the championship. In the fifth and deciding game, they jumped on the league's Pitcher of the Year Ryan Hennen for three runs in the first inning and cruised to a 10-4 victory. They set a franchise record with 86 home runs and won their third division title.
The biggest challenge, other than the uncertainty of COVID-19, was a rash of injuries throughout the season.
"There was a one- or two-month stretch where our athletic trainer was making the lineup basically," said Boomers vice president and general manager Michael Larson, who joined the team in 2017.
As challenging as COVID-19 was for professional baseball in 2020 and 2021, the Boomers were able to weather the storm. They were an alternate site for the Chicago White Sox both seasons, which allowed them to enforce Major League Baseball's COVID protocols. As a result, the team had no breakouts of the virus. Corporate ticket sales dropped nearly 90 percent, but individual and online ticket sales jumped significantly.
"We were one of few teams in all of baseball that increased attendance over 2019," Larson said.
"Watching those things change on a daily basis, that was a lot to navigate. But on the baseball side, we didn't really have anything to worry about."
Schaumburg is nearly 30 miles from Chicago, which puts the Boomers in a competitive market that features two major league teams and seven minor league clubs. Coming up with creative ways to keep fans coming back year after year is always a challenge. This season, the Boomers will bring back popular promotions like Dollar Hot Dog Tuesdays, Thirsty Thursdays and fireworks displays. But one of the most anticipated events is the world's largest marshmallow fight. In conjunction with Campfire Marshmallows, fans get to come onto the field after the game and throw marshmallows at each other.
"It's fun," Larson said with a smile.
"The cleanup, not so much. It is the groundskeepers' least favorite game."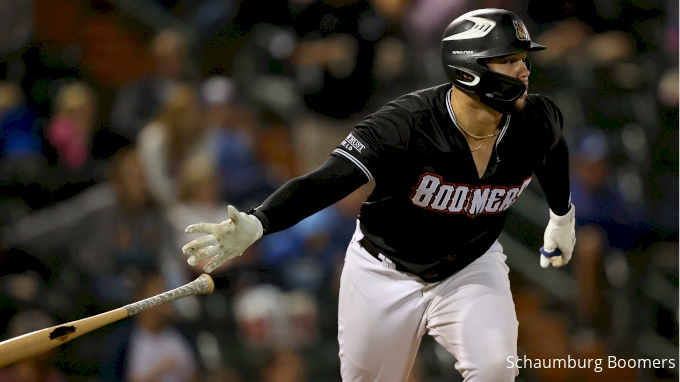 As exciting as in-game promotions are, Larson still believes in baseball as the primary drawing card for fans, along with keeping the cost of watching a game affordable.
"At the end of the day, you have to like baseball," he said.
"Sometimes I think the promotions tend to be shown as more important than the baseball. The focus (for us) isn't how do we distract people from baseball, but how we get people and the branding into baseball. That to me is top priority."
Bennett will welcome back 10 players from last season's championship roster, including Braxton Davidson and Clint Hardy. Davidson, a first-round pick of the Atlanta Braves in 2014, joined the Boomers via trade in mid-August and made an immediate impact. In 30 games, he slashed .363/484/.775 with 10 home runs, 30 RBI, 21 extra-base hits and 24 walks. He blasted three homers in the playoffs, including two in the FL Championship Series.
Hardy, who will begin his fourth season with the Boomers, was the starting right fielder in 2021. He was third in the league with five outfield assists and posted a 1.000 fielding percentage over 101 total chances. He posted career highs in RBI (45), triples (4), runs (48), stolen bases (9) and walks (27). He hit two homers during the postseason and finished the nine-game stretch with a team-high 10 runs scored.
"I can't say enough about what they do for the club on and off the field," Bennett said.
"Braxton Davidson may be one of if not the most legitimate power threats in the league. He showed that with us down the stretch last year. Clint's a guy that can win a game from the defensive and offensive end and running the bases. He does a little bit of everything."
Kyle Arjona and Ryan Middendorf return to anchor the pitching staff this season, along with relievers Jake Joyce, Thomas Nicoll and Dylan Stutsman. Arjona was named MVP of the 2021 Championship Series, winning games one and five and allowing just three earned runs. Joyce, now in his fifth season with the Boomers, will also assist Bennett as a pitching coach.
Bennett is also excited to welcome Tony Medina as hitting coach. Medina, a native of Melrose Park, Illinois, previously served as a player development assistant in the Houston Astros' and Kansas City Royals' minor league systems. His strong background in analytics will be a big boost to the Boomers' hitters.
"It's a unique skillset, one that's in higher demand now than would have been considered or thought about five years ago," Bennett explained.
"We're lucky to have a guy like that nearby. I think he's going to flourish here."
Larson sees independent ball continuing to evolve, particularly from a talent standpoint.
"With the shift in Major League Baseball that took place in 2020 and leagues like the Frontier League, American Association and Pioneer League becoming MLB partner leagues, it's changed the landscape a little bit," Larson said.
"We're getting access to different levels of talent than we've seen in years prior. That is a great opportunity to grow on the baseball side, while we still remain autonomous in our talent and still keep that desire and that passion to try to win. We haven't had to give any of that up while getting all of our guys (better) opportunities into the big leagues."