2022 Creighton vs Xavier
BIG EAST Baseball Games Of The Week: Can Creighton Keep Up?
BIG EAST Baseball Games Of The Week: Can Creighton Keep Up?
An important conference slate this week in BIG EAST baseball, as Creighton and UConn try to keep pace at the top of the standings.
Apr 26, 2022
by Briar Napier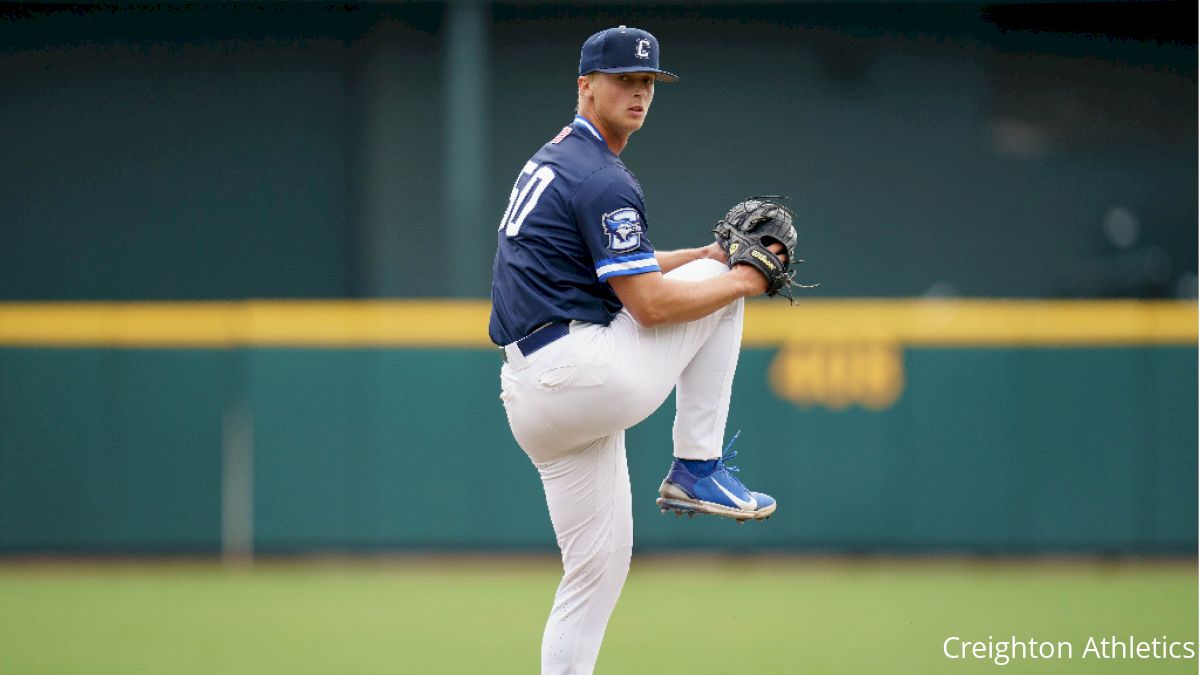 Seems like we just started the season, didn't we?
As quickly as the college baseball season arrived, the final month of the regular season will arrive next week before the chaos of the NCAA Tournament. The contenders and pretenders are shaping up across the BIG EAST, but the league is far from done-and-dusted.
Here are some of the games and storylines to look out for in this week's slate of BIG EAST baseball.
Northeastern Vs. UConn
Tuesday, April 26 at 3 p.m. ET
Defending conference champ vs. defending conference champ, can it get much better? Well, if you're Northeastern, it definitely can. The defending CAA tournament champion, Northeastern will play its first of two standalone games this year—the second of which comes May 10— against the "other" Huskies, UConn, who look to be on their way to the crown.
The (Connecticut) Huskies may have dropped a game in their eventual BIG EAST series win over Villanova this past weekend, but that's also been the only blip in an incredible run in which UConn has won 13 of 14 games and scored at least 10 runs in eight of them.
The (Northeastern) Huskies, meanwhile, despite being picked by the CAA coaches to repeat and win the league in the preseason, sit at a mediocre 19-20-1 overall with a 4-8 record in conference play. Northeastern is by no means a pushover, even for UConn, and the BIG EAST leaders need to keep that in mind as they make the jaunt to Massachusetts for the midweek clash.
Connecticut is a wicked 32-8, the No. 15-ranked team in the country and senior outfielder Erik Stock (.422 average, eight home runs, 39 RBI) is still keeping up an All-American's pace. UConn's all-time dominant series lead (58-19-1) over Northeastern really helps reinforce the confidence, too.
Creighton Vs. Xavier
Friday, April 29 at 3 p.m.; Saturday, April 30 at 1 p.m.
Likely the series of the weekend, and certainly the one with the highest stakes, Creighton will be gunning for a near-flawless games to keep pace with UConn at the top of the league standings.
But that's a feat that's much easier said than done against the Musketeers, who have now won successive BIG EAST series two weekends running against Villanova and Georgetown.
What could stop them from making it three straight? For one, it's the pure production that the Bluejays possess in their lineup. Creighton has the only top-five hitting duo in the conference between first baseman Alan Roden (.389) and outfielder Jared Wegner (.352), who possess the second- and third-best batting averages in the conference. The Bluejays briefly led the BIG EAST outright after UConn lost to Villanova this past Saturday, but then immediately dropped a 10-9 shocker to Seton Hall the next day to fall into a tie again at 8-1 in league play.
If the Bluejays bring contact to the plate, then the Musketeers bring the power. Xavier first baseman Luke Franzoni (16 home runs) and shortstop Jack Housinger (10 home runs) make up just one of two pairs of teammates in the league to have hit for double-digit homers this season. But, against a top-tier Creighton rotation that has the likes of starter Dylan Tebrake (6-1, 2.43 ERA) and reliever/closer Tommy Steier (3-0, 1.63 ERA, seven saves), it'll be a tall task to send a few over the fence this upcoming weekend.
St. John's Vs. Villanova
Friday, April 29 at 3 p.m.; Saturday, April 30 at 1 p.m.; Sunday, May 1 at Noon
After getting the back-to-back onslaught of UConn and Creighton in successive weekends, St. John's—who predictably went 0-6 in those games—could've easily put their heads down and accepted fate as a baseball team bound for the BIG EAST bottom in 2022. Instead, Red Storm pulled off an undefeated week on the diamond, going 3-0-1 and tie away from outright sweeping the Butler Bulldogs.
St. John's fans shouldn't ring the alarms and book tickets to Omaha just yet, but it was a welcome sign of fight for what's been a downtrodden team for most of the season. Redshirt sophomore outfielder David Glancy has seven RBI this week alone, for instance, indicating that there is indeed a crop of talent on the Red Storm's roster.
Things haven't gone too well for Villanova baseball this season, either, but it got a boost of confidence in a different way by beating UConn this past Saturday to give the Huskies their first BIG EAST blemish of the year. Starter Tyler Arella shut down the top-25 Huskies that day, going 7⅓ innings while allowing five hits. 'Nova will want to prove that Saturday wasn't just a flash in the pan.