2022 Seton Hall vs Creighton
BIG EAST Baseball Games Of The Week: UConn, Creighton Rise
BIG EAST Baseball Games Of The Week: UConn, Creighton Rise
UConn and Creighton look to be on a collision course for the BIG EAST baseball crown, but there's plenty still to play for before the postseason arrives.
Apr 19, 2022
by Briar Napier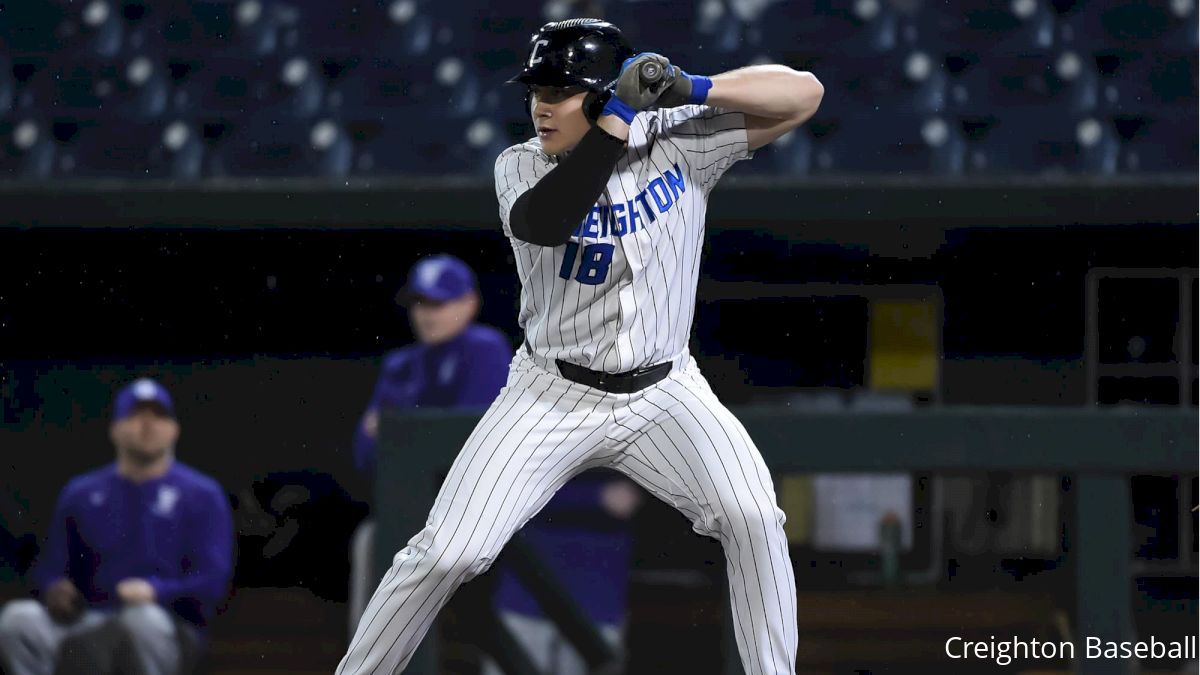 Is it too early to call the BIG EAST baseball title hunt a two-horse race? Two squads in particular look to be in the best position to make a run for it. So far, neither UConn nor Creighton have lost a game in conference play.
But, there's still plenty of positioning to joust for among the league's teams, even if there are clear favorites. After all, in baseball, things can change rapidly.
Check out some of the top matchups heading into this week of BIG EAST baseball.
NOTE: All records and statistics are updated as of the conclusion of Monday's games. First pitch times are listed in Eastern Time.
Villanova Vs. UConn
Friday, April 22 at 4 p.m. ET; Saturday, April 23 at 12: p.m. ET; Sunday April, 24 at 11:00 a.m. ET
No one wants to play UConn right now. The program is white-hot as they hold a nine-game winning streak in tow. The Huskies get the Wildcats at the tail-end of this week for a three-game series. UConn has stomped both St. John's and Seton Hall in consecutive series sweeps to rocket out to a 6-0 start in league play.
Holding a 28-7 record to start the year, coach Jim Penders' team has now shot up to No. 15 this week in the D1Baseball.com Top 25, holding the joint-fewest losses of any team in the rankings not named Tennessee.
Good luck toward any pitcher who has to throw to Erik Stock at the moment, with UConn's senior star outfielder putting up a serious charge toward an All-America nomination with the nation's seventh-best batting average (.423) as he comes off a six-hit series against Seton Hall this past weekend.
Seton Hall Vs. Creighton
Friday, April 22 at 7:30 p.m. ET; Saturday, April 23 at 3 p.m. ET; Sunday, April 24 at 1 p.m.
Creighton looks to be the only team in UConn's realm at this point in the season, matching the Huskies with a 6-0 BIG EAST start following sweeps over St. John's and Georgetown. Keeping up with the Huskies' pace on a consistent basis is the more challenging task.
But before the two likely title favorites face off in May, the Bluejays need to focus ahead on what's in front of them: Seton Hall. The Pirates have had a downtrodden year at 8-26 overall, but do have two of their wins against league foe Xavier.
Nonetheless, as long as sophomore star Alan Roden (.381) keeps getting timely hits and junior Jared Wegner (nine home runs, 32 RBI) continues strutting some of the league's best power, it'll be tough to tame the Bluejays. Adding to Creighton's advantage is the fact that they are 12-1 at home—the loss came Monday in the first of two games against Arizona—and has scored double-digit runs at Charles Schwab Field four times this year.
If there's anyone on Seton Hall likely to do damage, it could be sophomore outfielder Will Gale, a reigning All-BIG EAST Second Team selection that has a streak of three straight multi-hit games entering Tuesday.