2022 St. John's vs Connecticut
BIG EAST Baseball Preview: UConn Looks To Defend Crown
BIG EAST Baseball Preview: UConn Looks To Defend Crown
Georgetown is the big surprise so far in non-conference play, but in BIG EAST baseball, the team to beat is still UConn.
Mar 24, 2022
by Briar Napier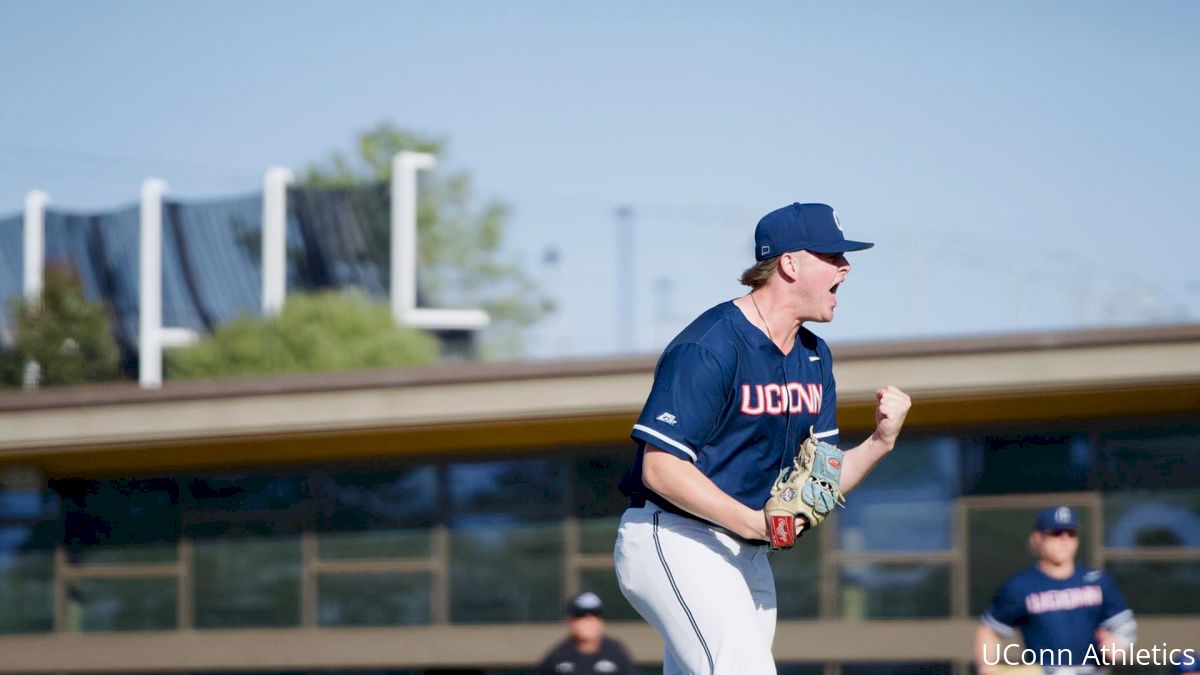 It's UConn's world, and the rest of the BIG EAST baseball world is just living in it.
The Huskies have the early look of a title favorite (just as they were named in the preseason by the league's coaches) and have strong credentials headed into the thick of the league schedule next month. But there's still much to play for, and before the Huskies can celebrate more silverware in Storrs, they've got to clinch first.
Between surprising squads and plenty of productive players elsewhere, UConn is going to have a fight on its hands to get back to playing in the NCAA Tournament. But as the team everybody is pursuing, the pressure is on them to perform.
Here's a look at each BIG EAST baseball team headed into the upcoming conference campaign, which you can catch live all season on FloBaseball.
NOTE: All records and statistics are updated as of Monday evening.
Seton Hall Pirates
The record: 1-16
The lowdown: The Pirates opened their 2022 season by losing their first two games by a combined 33-3 to North Carolina. Things haven't gotten much better since. The lone win was a major upset—a 6-4 shock against then-No. 11 Florida on March 13—but Seton Hall is still the worst team in the conference this year by a considerable margin, currently hitting a full .100 less than it's allowing (.215 average vs. .315) through 17 games.
The year has been a massive disappointment in South Orange thus far—the Pirates held a league record well over .500 (16-11) in 2021 and were projected to finish fifth in this year's preseason coaches' poll. Though there's still a full conference slate remaining for things to rebound, Seton Hall leaks runs regularly (9.91 team ERA), leaving the Pirates playing from behind early and often for many games. At least it can't get much worse than right now.
Villanova Wildcats
The record: 3-13-1
The lowdown: There are two players in particular you need to know about if you find yourself watching Villanova. The first is graduate outfielder Chris Rotondo, who looks to be amid a career year as he's by far the Wildcats' best hitter with a .369/.474/.631 slash line, all of which are tops on the team. On the mound, meanwhile, there's senior pitcher Cole Patten, a Seton Hall transfer that currently holds a 1.60 ERA and 33 strikeouts over five starts with the Wildcats. Beyond that duo, however, there's little else.
Rotondo, between runs and RBI combined, has accounted for 32 of 'Nova's 76 total runs, while Patten is the ace on a pitching staff that's got issues to sort out (6.88 team ERA, .309 batting average allowed). Villanova probably doesn't want to find itself in the middle of a race to the bottom of the standings, but it looks likely that that's where it's headed.
St. John's Red Storm
The record: 5-14
The lowdown: The Red Storm looked down for the count, but four wins in their past six games (including a sweep of Sacred Heart) in non-conference play could be the spark they need headed into BIG EAST play. Redshirt sophomore infielder Kevin Michaels even hit for the cycle in the series finale this past Sunday, becoming the first St. John's player to do so in 15 years, as the Californian was named as the BIG EAST Player of the Week for his monster performance.
Better competition is coming, however, and in many of the Johnnies' early-season tests against quality teams, they didn't look good (see Oregon's 23-5 win Feb. 25). Pitching is also allowing a .311 average with a 7.98 ERA to boot thus far, allowing less than five runs in only four games. A run of form could be coming, but can it last beyond a series against conference title holders UConn to start the league schedule?
Xavier Musketeers
The record: 8-13
The lowdown: Last season's BIG EAST runner–up has gone through a gauntlet of a non-conference schedule that's included dates with the likes of Louisville and Oregon State, among other tough teams. XU shouldn't be hanging around the middle of the league standings for very long once the meat of conference play kicks in, especially as it boasted a league-high four players to the Preseason All-BIG EAST Team.
Senior first baseman Luke Franzoni has been a monster at the plate to start the year with nine home runs and 27 RBI, both of which make for a current team best. Senior shortstop Jack Housinger (seven home runs, 22 RBI) is right behind him, leading the way on an experience-laden roster that has 22 upperclassmen (including graduate students). Pitching has been suspect (6.87 team ERA), but the schedule has likely played a role and it wouldn't be surprising to see the rotation stabilize as the season goes along.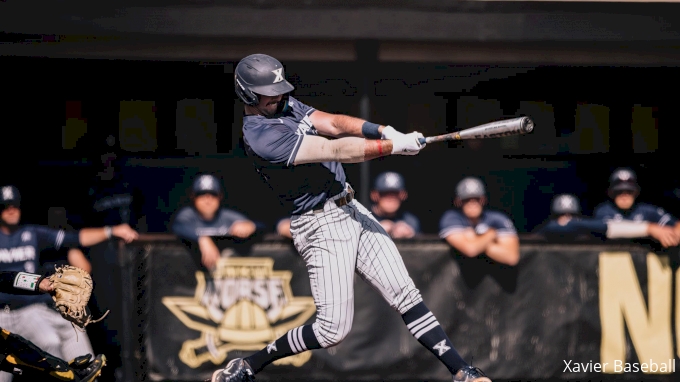 Butler Bulldogs
The record: 9-10
The lowdown: For better or for worse, Butler games sure have been wildly entertaining. And considering that the Bulldogs only won 14 games last season, that may mean it's a step in the right direction no matter what. There were a total of 37 (!) runs scored in Butler's 25-12 loss to Murray State on Feb. 20, for example, which makes for one of 12 games this year in which Butler and its opponent have combined for double-digit numbers on the scoreboard.
Graduate infielder and High Point transfer Travis Holt (.354 average, 17 runs) has seemingly enjoyed the spoils of his first season in Indianapolis, as has junior catcher Aaron Steinhart (team-high 17 RBI). But the Bulldogs' offensive output hasn't been consistent enough to be routinely threatening, while the pitching … well, allowing 25 runs in a single game explains a lot.
Creighton Bluejays
The record: 9-6
The lowdown: There's a lot of hype surrounding Alan Roden this season, and for good reason. The Wisconsin native exploded onto the scene in his first collegiate season, winning the BIG EAST Freshman of the Year award after finishing second in league-play batting average (.421) while finishing with 46 RBI overall for the season. Roden is living up to high expectations so far this season, leading Creighton with a .358 average at the moment as the main offensive weapon for a Bluejays' squad that should be right at favorite UConn's heels this season.
The pitching has shown promise in the non-conference games, as well, with Creighton currently holding a 4.29 team ERA as Preseason Pitcher of the Year Dylan Tebrake (3.20 ERA, 27 strikeouts in 25⅓ innings) looks as good as advertised. Will the Bluejays be able to string it all together and get back to the NCAA Tournament for the first time since 2019?
Georgetown Hoyas
The record: 12-7
The lowdown: Picked to finish second-to-last in the BIG EAST in the preseason by the league's coaches, the Hoyas have been a pleasant surprise early on after winning just six games a year ago. There's some legit talent among the ranks, too. Georgetown's 32 home runs thus far currently rank among the top-15 teams in the country and the roster is chock-full of slugging power.
Sophomore outfielder Jake Hyde has lit up pitching staffs in 2022, currently swinging .438 with a team-high six home runs to go with 16 RBI, while junior infielder Andrew Ciufo has a squad-best 21 RBI to back up Hyde. Pitching has largely been solid, too, with graduate right-hander Nolan McCarthy's 36 strikeouts in 25⅔ innings pitched unquestionably impressive. It may not be quite time to sound the sirens yet and declare Georgetown a real threat in the BIG EAST, but fans of the Hoyas have got to like what they're seeing in the early days. Whether or not it'll hold up is the bigger question.
UConn Huskies
The record: 14-4
The lowdown: The defending BIG EAST champion and heavy favorite to do so again, UConn is aiming for its fourth straight NCAA Tournament appearance—a streak only equaled by the five straight tourneys the Huskies reached from 1957-61. With impressive wins over Louisville and USC already on its resume, UConn cracked into the D1Baseball.com Top 25 poll right at No. 25 and could find itself staying in the national spotlight for a while.
Senior outfielder Erik Stock is batting .406 at the moment, for one, while senior right-hander Austin Peterson has been the man on the mound at 3-0 with a 2.87 ERA and 49 strikeouts to just six walks. With a 2.31 team ERA, the rest of the rotation around Peterson is pretty powerful, too. It's going to take a monumental season-long effort for any BIG EAST team to upend the Huskies, but with the firepower that UConn has in its arsenal, it'll look to stop any challenge right in its tracks.