2022 Frisco Classic
Frisco Classic Preview: Iowa, Texas A&M Headline Field In Lone Star State
Frisco Classic Preview: Iowa, Texas A&M Headline Field In Lone Star State
Iowa, Texas A&M and #BestOutsideOfOmaha will meet in north Texas for the Frisco College Baseball Classic.
Feb 25, 2022
by Briar Napier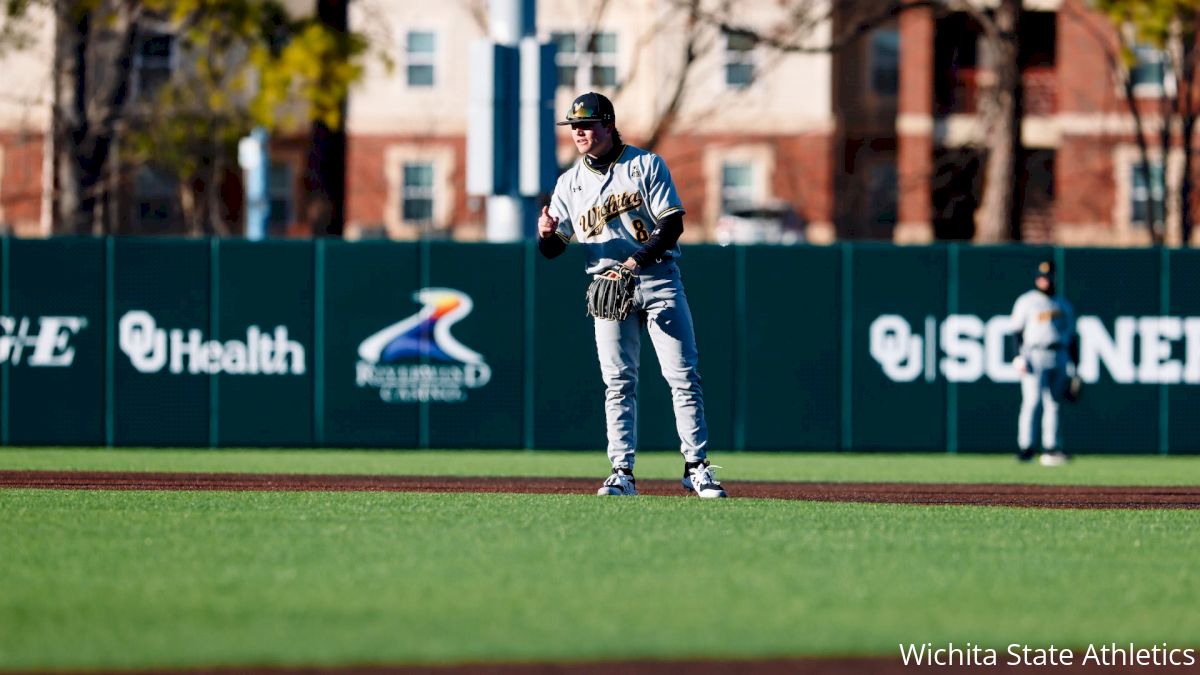 The Frisco College Baseball Classic is going on six years of operation in 2022, and the field remains worthy of eyeballs and attention this year, too.
All games from Riders Field (home of the Double-A Frisco Roughriders) in the Lone Star State are streamed live on FloBaseball throughout the event's three-day duration. There's local flair and plenty of personnel to get excited about as the four-team fray gets under way March 4.
The event has a self-proclaimed hashtag of being the #BestOutsideOfOmaha, but the programs playing games in Frisco are hoping next weekend's stop is just a precursor to bigger things. Here's a preview of some of the players and features to look out for at each school.
NOTE: All first pitch times are listed in Central Time and are subject to change. All 2022 records and stats are of Thursday afternoon.
Iowa Hawkeyes
2021: 26-18, no postseason
2022 (so far): 3-0
The lowdown: Iowa isn't known for having a massive footprint on college baseball, only appearing in the NCAA Tournament five times in program history. The Hawkeyes have a legitimate chance this season to make it six. Coach Rick Heller's team was picked third in the preseason Big Ten poll and showed off some offensive firepower in wins against Air Force and Ball State, reaching double-digit runs in each. First baseman Peyton Williams was on the league's preseason honors list and is currently playing at a level well worthy of that distinction, batting .455 with a home run through three games. But Iowa's pitching staff is the unit that could really take it to the promised land: South Dakota State transfer Adam Mazur turned heads in the summer by being named to the Cape Cod All-League Team, and parlayed that momentum back into his new spot in his college career with an Opening Day start and win over Air Force.
The schedule:
vs. Wichita State, 1 p.m. March 4
vs. Texas A&M, 6 p.m. March 5
vs. Washington State, noon March 6
Texas A&M Aggies
2021: 29-27, no postseason
2022 (so far): 4-0
The lowdown: It's a small sample size, but the Aggies seem to be loving life with new coach Jim Schlossnagle, who was plucked in the offseason from TCU after taking the Horned Frogs to five College World Series appearances from 2004-21. Beating up on the likes of Fordham and Lamar won't move mountains, but those games can provide a decent barometer of what could come for A&M in 2022. Look for potential breakout seasons in the batter's box from third baseman Trevor Werner, who had six RBI in the sweep over the Rams, and outfielder Brett Minnich, who with six RBI already has half his 2021 total in 37 less games. As for who's on the mound, Schlossnagle did well to pluck some pitchers from the transfer portal: Texas Tech transfer Micah Dallas was a Freshman All-American and comes to College Station as a grizzled junior, while Stanford transfer Jacob Palisch earned an All-Pac 12 Honorable Mention last season for his skill as a reliever.
The schedule:
vs. Washington State, 7 p.m. March 4
vs. Iowa, 6 p.m. March 5
vs. Wichita State, 6 p.m. March 6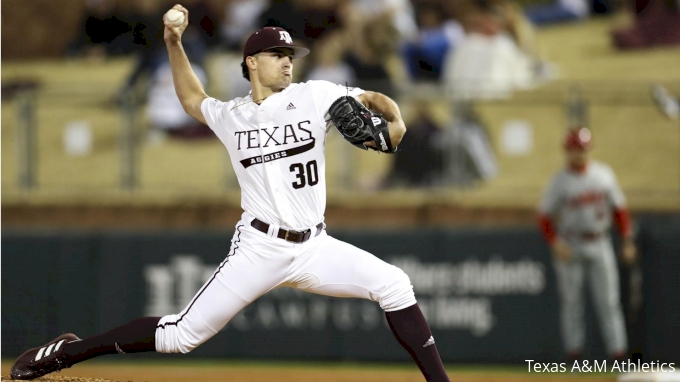 Wichita State Shockers
2021: 31-23, lost in American Athletic Conference Tournament to South Florida/Tulane
2022 (so far): 0-4
The lowdown: The Shockers can be a bit excused for a poor start, having been swept by a Louisiana Tech team that took eventual national semifinalist NC State to the brink in the NCAA Regional last year and losing to an Oklahoma squad featuring some high-level prospects. But the pitching has been disappointing, with the Wichita State rotation currently combining for a 7.03 ERA that's left the offense having to play from behind in many instances this season. That offense, by the way, could've found a shot in the arm from JUCO transfer Sawyre Thornhill, who early on leads the Shockers in batting average (.333) and slugging percentage (.467). Senior first baseman Garrett Kocis was a First Team selection in the American after slamming 12 home runs, but hasn't gotten going yet, he has just two hits in 15 at-bats. Can WSU alum and former big-league manager Eric Wedge right the ship and get the team he coaches some wins (and confidence) heading into Frisco?
The schedule:
vs. Iowa, 1 p.m. March 4
vs. Washington State, noon March 5
vs. Texas A&M, 6 p.m. March 6
Washington State Cougars
2021: 26-23, no postseason
2022 (so far): 3-2
The lowdown: With so much big-name talent having returned to the Pac-12 for this season (Stanford's Brock Jones, Arizona's Daniel Susac, etc;), Washington State got left out in the cold a bit as neither of its 2021 All-Pac-12 selections—infielderyle Manzardo and catcher/first baseman Tristan Peterson—returned to campus. But a new crop of Cougars are looking to take their place. Sophomore second baseman Kyle Russell, who missed large chunks of the 2021 season due to injury, has looked solid in the 2022 season's early goings, batting a team-high .412 as he looks to make up for lost time. Right-handed sophomore Grant Taylor was the Opening Day starter on the mound—though he looked a bit shaky in the opener against Hawaii—rebounded well with six shutout innings in the Cougars' easy 10-0 win over Long Island this week. Frisco should be WSU's first test of going against the type of talent that awaits in the Pac-12, where the Cougars polled tied for eighth in the league's preseason tally.
The schedule:
vs. Texas A&M, 7 p.m. March 4
vs. Wichita State, noon March 5
vs. Iowa, noon March 6