2022 Snowbird Baseball
Snowbird Classic Games Of The Week: Northeastern And More
Snowbird Classic Games Of The Week: Northeastern And More
This week at the Snowbird Classic, Colonial Athletic Association favorite Northeastern joins the fray on Saturday with a doubleheader against Marshall.
Feb 24, 2022
by Kyle Kensing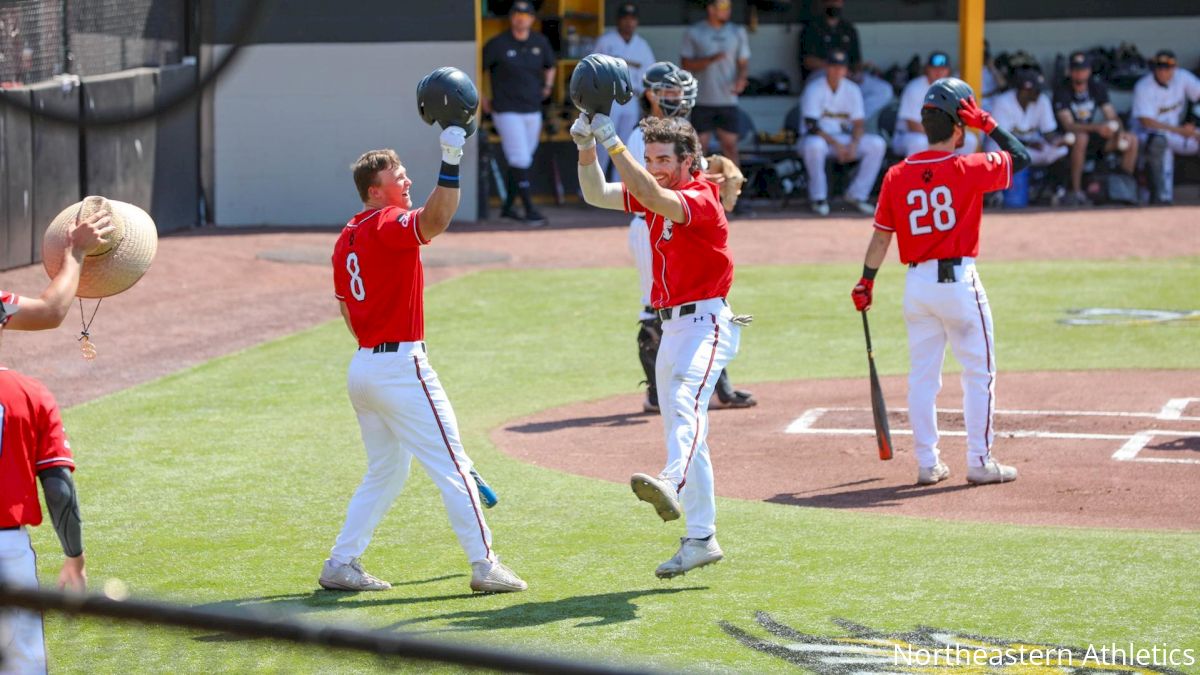 February comes to a close as the action continues in the second week of the 2022 Snowbird Baseball Classic.
Two teams that reached the 2021 NCAA Tournament, and are preseason favorites to win their conferences and do so again, headline the Snowbird from Feb. 25-27. Indiana State gets things started against a newcomer to Div. I, but a proven competitor, in Merrimack.
Colonial Athletic Association favorite Northeastern joins the fray on Saturday with a doubleheader against Marshall.
Merrimack Vs. Indiana State
Friday, Feb. 25 at 11 a.m. ET
The preseason pick to win the Missouri Valley Conference, Indiana State returns for a final taste of Snowbird competition after splitting four games over President's Day weekend.
Matt Jachec pitched 6 ⅓ innings to open the weekend in a 3-2 win over BYU, striking out seven and walking none. Expect Jachec on the mound against a Merrimack team opening its 2022 season.
The Warriors return outfielders Michael Golankiewicz, who stole eight bases in 2021, and Bryant Skurbe, who hit five home runs and drove in 26. Right-hander Vin Zappulla is the most experienced returning pitcher for a new-look Merrimack staff, tasked with facing a quality Indiana State lineup. Jordan Schaffer and Mike Sears raked in the Sycamores' first week at the Snowbird, both batting .400+ with OPS of 1.150 and 1.700, respectively.
Marshall Vs. Northeastern (DH)
Saturday, Feb. 26 at Noon ET
Coming off a 2-2 finish at last weekend's Penn State Tournament in North Carolina, Northeastern looks to make a statement in its three games at the Snowbird.
The Huskies opened their season with a surprising, 5-3 defeat to Long Island in which preseason All-American Cam Schlittler took the loss. Schittler pitched four innings and struck out four while allowing just one earned run, but walked three.
Northeastern's bullpen put together an impressive first week, with Owen Langan, Dennis Colleran and Jake Gigliotti combining to throw 8 ⅔ innings and give up no earned runs and one combined hit.
Mike Sirota also kicked off 2022 with a bang, batting .588 with 10 hits in 17 at-bats, five RBI and a home run.
Marshall remains in Port Charlotte after going 1-3 in the Snowbird's first weekend. The Herd scored a 6-3 victory over BYU in which Ryan Leitch's three-run double in the third inning gave Marshall a lead it never relinquished.
After surrendering 24 combined runs in losses to Ohio State and Indiana State, the Herd will look to tighten up their pitching for a second week at the Snowbird.
Marshall Vs. St. Bonaventure
Sunday, Feb. 27 at 11 a.m. ET
St. Bonaventure's 2022 campaign opens with Marshall, as the Bonnies and Herd also meet on Friday to bookend Saturday doubleheaders. SBU faces Merrimack on Saturday, then wraps up with the second meeting opposite Marshall.
Shortstop Branden Myers appeared in all 31 games last season and batted .278 with 32 hits, second-most on the roster. Outfielder Ben Berger, who batted .302 and stole a team-high six bases in 25 appearances, also returns.
Lefty Liam Devine has the most starts among returning pitchers with six a season ago. He struck out 27 and finished with a 2-3 record.
The head-to-head meetings could provide a meaningful springboard into March for either Marshall or St. Bonaventure, two teams looking to defy preseason projections in Conference USA and the Atlantic 10.