2022 Frisco Classic
Texas A&M Preview: Can Transfers Reverse Slide?
Texas A&M Preview: Can Transfers Reverse Slide?
Transfers and sophmores will look to turn the ship around in Jim Schlossnagle's first year at Texas A&M baseball.
Feb 22, 2022
by Briar Napier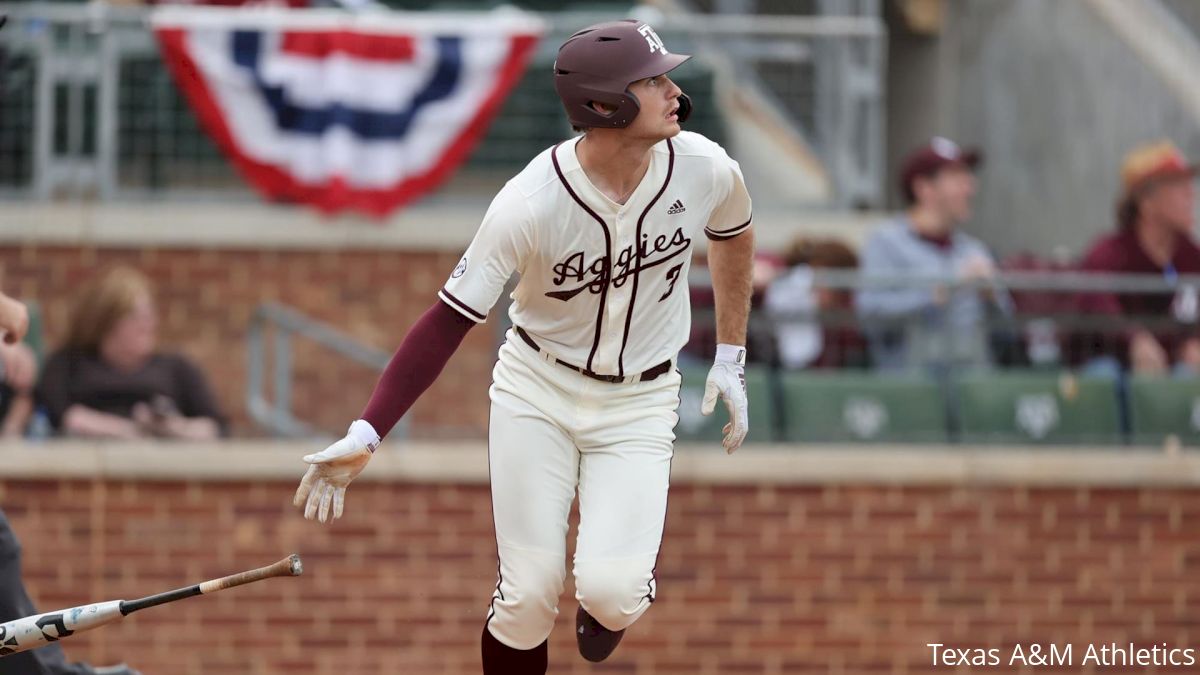 Texas A&M baseball isn't used to mediocrity, so when it struck the program in 2021, the administration acted quickly.
Former coach Rob Childress took the Aggies to two College World Series appearances during his 15-year tenure in College Station dating to 2006, but when the baseball team went through its poorest season since Childress' first year as coach, athletic director Ross Bjork didn't renew Childress' contract for another year.
In steps in a new leader with a track record of winning baseball in the Lone Star State (more on him below) and he hopes to restore A&M's usual standard of being in the upper half of the SEC and a frequent figure in the postseason. With some exciting transfers in the fold for 2022, as well, the Aggies could very well finish above the sixth-placed preseason prediction by SEC coaches—a task easier said than done in the mighty SEC.
What are the Aggies bringing to the plate throughout 2022? Check out below for a breakdown of what's going to make A&M contenders or pretenders this season.
Hitting
Small sample sizes can be deceiving, but if you're an Aggies baseball fan, it's hard not to like what you're seeing out of sophomore infielder Trevor Werner in the early goings of the 2022 season. With six hits in the three-game series sweep over Fordham to open up the year, Werner has already equaled his total in 2021, going 3 for 4 with four RBI in the season opener itself (a 13-1 rout over the Rams). A breakout year from the Houston native could help smooth the transition on A&M's offense after First-Team All-SEC first baseman Will Frizzell was drafted by the Washington Nationals over the summer.
Sophomore Jack Moss is also bringing loads of excitement to College Station after a freshman season at Arizona State where he batted .305 with six home runs and 29 RBI. A 5 for 12 mark at the plate for A&M in the Fordham series wasn't a bad way to start in his new city.
Pitching
This was a unit that languished in the bottom half of many SEC statistical categories in 2021, so what did the A&M recruiting staff do? Get arms that have been proven and tested against some of the best batters in the country already. Junior Texas Tech transfer Micah Dallas, a D1Baseball Freshman All-American in 2019, pitched plenty of times in practice to powerhouse Red Raider and elite prospect Jace Jung. Dallas got the Saturday start against the Rams and impressed, going 6⅓ innings while allowing just one run with five strikeouts to get the win in his Aggies debut.
Left-handed grad student Jacob Palisch, a Stanford transfer who threw plenty of pitches to Cardinal stud and projected first-rounder Brock Jones, made his maiden Aggies start against Fordham, too, appearing twice overall in the series. Throw in A&M's ERA leader from last year (Joseph Menefee, 3.00) and another solid portal pickup in Mississippi State transfer Xavier Lovett, and the Aggies' rotation could surprise some people.
X-Factor
There's always that adjustment period whenever a new coach comes to town, and new Aggies head man Jim Schlossnagle is hoping the awkward periods are short-lived. In a wickedly-talented league like the SEC, other programs don't exactly like to wait. What slides in the Aggies' favor is that Schlossnagle was an 18-year veteran at TCU before coming to College Station, where the Maryland native won eight conference coach of the year awards (seven in the Mountain West, one in the Big 12) and took the Horned Frogs to five College World Series appearances—including four straight from 2014-17. That record of success (especially with a program located in the same state) is a boost to a program that finished last in the SEC West and second-worst in the league in 2021, a season in which the Aggies missed the NCAA Tournament for the first time since 2006. Whether it can translate to likely the toughest conference in college baseball remains to be seen.