2022 Karbach Round Rock Classic
Stanford Preview: Cardinal Eyes CWS Bid
Stanford Preview: Cardinal Eyes CWS Bid
The Stanford Cardinal looks to repeat last year's College World Series bid as highly-coveted prospect Brock Jones shoots up draft boards.
Feb 21, 2022
by Briar Napier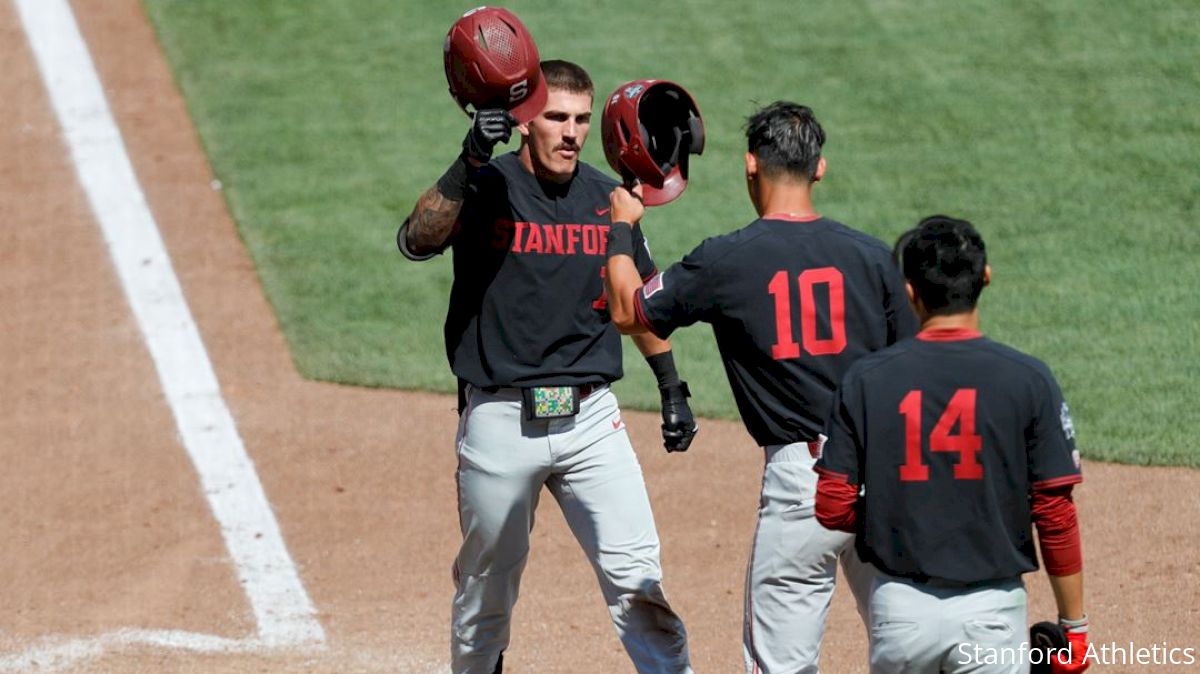 Welcome back to the big time, Stanford.
It had been over a decade, a long wait, but the Cardinal made it back to the College World Series in 2021. A welcome return for a historic program that now has 17 CWS appearances to go with two national championships to its name.
Coach David Esquer was a critical part of helping Stanford win one of those national titles in 1987, and now, three decades on, is taking his alma mater to the cusp of the grandest prize in college baseball. With MLB-level talent oozing from the seams—including maybe the best player in America—there's no reason to believe the Cardinal can't be in the hunt for another piece of silverware.
What's to watch for as Stanford looks to dial in hopes for another historic year? Here's a look at who and what to expect to pop off for the Cardinal in 2022.
Hitting
Any conversation that involves what the Cardinal bring offensively must include Brock Jones. One of the hottest names on the 2022 MLB Draft prospect lists, Jones was an All-Pac 12 First Team nod and a Second Team All-American by Perfect Game, Baseball America and D1Baseball last season after his .311 batting average, league-best 18 home runs and team-best 62 RBI. Penciling in the 6-foot former Stanford football player as the preseason favorite for the Dick Howser Trophy is a proposition few would take as ridiculous, especially as Jones was instrumental to Stanford's run to Omaha with a NCAA Tournament-leading 18 RBI. Though undoubtedly the main attraction in Stanford's lineup, he does need help for the Cardinal to get back to TD Ameritrade Park later this year. More big strides from senior catcher Vincent Martinez (.312, seven home runs, 22 RBI in 38 starts last season) could be one of the keys to making that happen.
Pitching
Is this going to be Alex Williams' redemption year? Stanford sure hopes so. One of the best freshman arms in America in 2019—going 8-1 with a 2.56 ERA—the COVID-shortened 2020 season shelved what was a promising start (2-1, 0.51 ERA) and the 2021 return was good (5-2, 3.42 ERA), but maybe not quite up to the absurd potential the native Californian showed as a freshman. Now, with former ace and reigning Pac-12 Pitcher of the Year Brendan Beck gone, it appears in 2022's early days that Williams is the No. 1 man in the rotation, getting the start and throwing three scoreless innings in the season opener against Cal State Fullerton on Friday. While Williams looks to take hold and become an elite arm in the Pac-12, league, honorable mention from last year Joey Dixon should be the most reliable arm backing Williams up in the bullpen. The right-hander from Utah didn't allow an earned run in relief in Pac-12 play across 20 innings and could very well be the top returning reliever in the conference.
X-Factor
It took 13 years for Stanford to return to the College World Series in 2021, a wait that likely had one of the most elite programs in college baseball history start to get impatient. After all, the Cardinal made five straight trips to the CWS from 1999 to 2003, finishing as runner-up three times in that span alone, and has had just two seasons end in Omaha since then. It was a milestone mark for the program—even if it did end in disappointment with losses to North Carolina State and Vanderbilt—and begs the question barring Stanford's history: can the Cardinal do it again? D1Baseball's preseason top 25 is high on Stanford, placing it at No. 6, and with Jones projected to be one of the first names off the board in this summer's MLB Draft, anything is certainly possible. Stanford went 5-1 in the Regional and Super Regional combined before the CWS, and another hot streak would set it up well for success again.