2022 Globe Life Field College Baseball Showdown
State Farm Showdown: Top MLB Prospects To Watch
State Farm Showdown: Top MLB Prospects To Watch
Four players in the MLB's official 2022 top-100 prospect rankings will suit up for their schools at the State Farm College Baseball Showdown this weekend.
Feb 16, 2022
by Briar Napier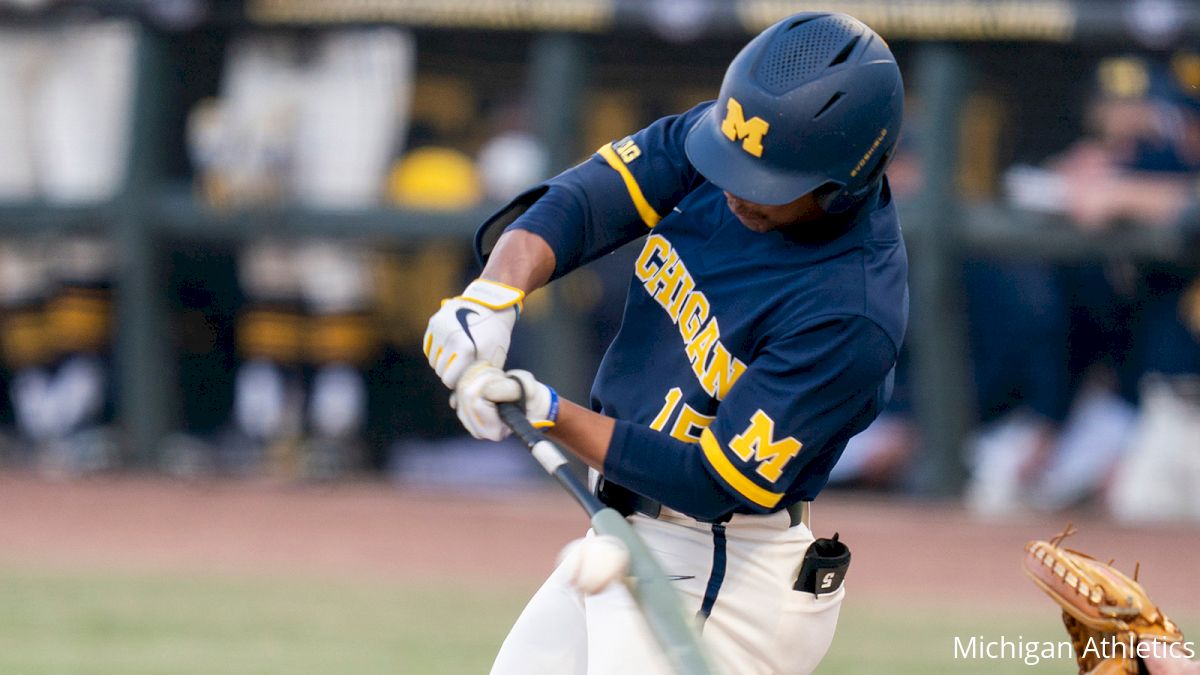 In many ways, the State Farm College Baseball Showdown's setting is a bit too perfect.
Globe Life Field in Arlington, Texas—the home of the MLB's Texas Rangers—will play host to the three-day, six-team event that will be streamed live on FloBaseball in its entirety. But it makes for the ideal diamond not just because it features some of the top programs in college baseball, but also some of the top prospects.
Four players in the MLB's official 2022 top-100 prospect rankings—including two in the top-25—will suit up for their schools throughout the event, showcasing major-league skill sets right inside a ballpark they could be paid to play in one day.
Who are some of those stars who could steal the show at the showdown? Check out five of the best MLB prospects to watch out for this weekend in the Lone Star State.
Jace Jung, INF, Texas Tech
The top returning home-run hitter in college baseball (20 homers in 2021), the reigning Big 12 Player of the Year has some serious power at the plate that has many MLB scouts drooling. The No. 6 overall prospect in the MLB's 2022 rankings, he'll look to follow in the footsteps of his older brother, Josh Jung, a former Red Raider who was drafted eighth overall by the Texas Rangers in 2019. Jace could go in a similar spot in this year's draft, and though it's the power that draws in headlines and eyeballs, he's also remarkably disciplined with more walks than strikeouts in each of his two college seasons. Jace was a finalist for the Dick Howser Trophy last season as the best player in college baseball and should be squarely in the contention to win it, given his plate presence continues to be frightening and leaves even more pitchers helpless.
Brandon Birdsell, LHP, Texas Tech
Birdsell opted to come back to Lubbock for another season after being selected in the 11th round of last year's MLB Draft by the Minnesota Twins, and he's got some unfinished business to take care of. He was 4-1 with a 3.06 ERA (with 36 strikeouts to just nine walks) before tearing his rotator cuff in mid-April and being forced to miss the rest of the season. A full season, which Birdsell hasn't had since playing sparingly in 2019 during his freshman year at Texas A&M, could do wonders for the 6-foot-2, 240-pound hurler. He should be the main ace in the rotation for the Red Raiders this spring. Long on major-league scouts' radars—he was a 39th-round pick by the Houston Astros coming out of high school—he'll now look to make patience pay off into a higher draft selection.
Clark Elliott, OF, Michigan
You don't just win the Cape Cod League batting title by being average. Arguably the top collegiate summer league in America—and chock-full of big-time MLB prospects—Elliott made light work of his competition with a .344/.464/.978 slash line and All-Star selection as a member of the Hyannis Harbor Hawks. Pundits and observers have clearly noticed, as Elliott is ranked the No. 1 overall prospect in the Big Ten by D1Baseball and the No. 71 overall prospect in America in the MLB's official 2022 rankings. Mostly a right-fielder for the Wolverines (though he did play a lot of center in the Cape Cod League), Elliott hasn't really had a major breakout in the college game after his freshman year in 2020 was cut short due to COVID and his .270 batting average in 2021 was merely OK. But the State Farm Showdown might just be the event where everyone learns his name.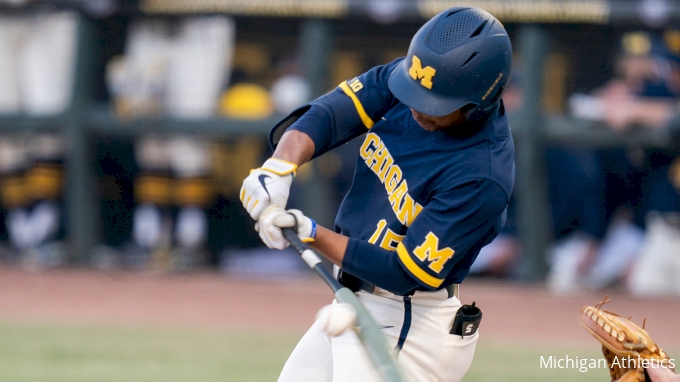 Daniel Susac, C, Arizona
It's possible the pandemic actually indirectly helped Susac's draft stock. Highly-touted out of high school in 2020, Susac wasn't selected in the five-round shortened MLB Draft that summer and went on to enroll at Arizona, where he quickly established himself as an elite force for the Wildcats with a .335 average, 12 home runs and 65 RBI en route to the Pac-12's Freshman of the Year award. Those accolades put him as the No. 23 overall prospect in MLB's rankings and a First Team Preseason All-American by multiple major outlets including D1Baseball, Baseball America and Perfect Game. Susac, a 6-4 presence at the plate, could easily be selected in the first round of the draft later this year, being the second in his family to be selected after older brother (and fellow backstop) Andrew was a second-round pick of the San Francisco Giants in 2011.
Peyton Graham, INF, Oklahoma
Graham looked on his way to a massive first year in Norman in 2020, notching a .358 batting average with three home runs and 10 RBI before COVID shut the sport down. Even though he started all 53 games at third base for OU and earned a Second Team All-Big 12 nod in 2021, the consistency dipped slightly as Graham only managed to bat .288 (he did hit 11 homers with 28 RBI). Scouts rave about his defensive arm, however, and Graham will likely fill in at shortstop a bunch for the Sooners after Brandon Zaragoza—who started 248 of 250 possible games at shortstop over a five-year career—graduated. If Graham's stats with the stick creep back up to his 2020 numbers, it's possible that the Texan (MLB's No. 34 overall prospect) could sneak into the first round later this summer.