2022 Globe Life Field College Baseball Showdown
State Farm College Baseball Showdown: Pitchers To Watch
State Farm College Baseball Showdown: Pitchers To Watch
Star freshmen, returning draft picks and sizzling veterans hope to make their marks in this early-season tournament at Globe Life Field in Arlington, Texas.
Feb 9, 2022
by Briar Napier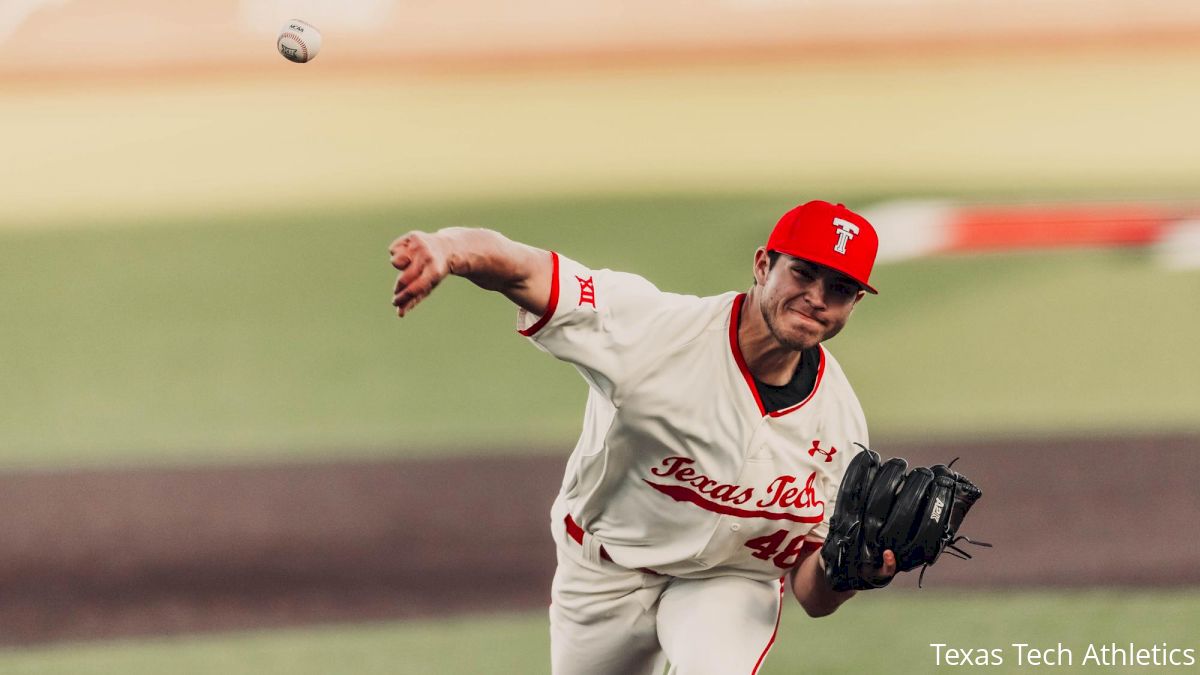 Good pitching is a thing of beauty, and in the State Farm College Baseball Showdown, there's plenty of it.
Star freshmen, returning draft picks and sizzling veterans hope to make their marks in this early-season tournament at Globe Life Field in Arlington, Texas—home of the MLB's Texas Rangers. And much like the swaths of major-league stars that have donned the mound in the ballpark's short existence, swaths of collegiate hurlers will hope to make impacts for their teams as they dream about making a stadium like it their permanent home someday.
With plenty of pitching talent to go around, it was hard to pick just a top-5 list. But nonetheless, check out these names streamed live on FloBaseball throughout the event from Feb. 18-20.
Brandon Birdsell, RHP, Texas Tech
The junior was draft-eligible this summer and selected in the 11th round by the Minnesota Twins, but Birdsell elected to stay in Lubbock for at least another year. With three hurlers gone from last season who had All-Big 12 recognition (Micah Dallas, Ryan Sublette, Patrick Monteverde), it's a big prove-it year for both Birdsell and what's left of the Red Raiders' pitching staff. Before his season ended in mid-April due to injury, the native Texan was solid in seven starts, going 4-1 with a 3.06 ERA. His control showed plenty of promise, throwing 36 strikeouts to just nine walks, and if he can get a full year under his belt after two shortened years in a row, a star could be born.
Anthony Susac, RHP, Arizona
Susac, a freshman, hasn't played a game at the college level yet. But his cousin—reigning Pac-12 Freshman of the Year and teammate Daniel Susac—has, and that alone would probably give Anthony a lot of hype. But don't get it twisted, the younger Susac has got some game, too. Baseball America ranks him as the No. 39 overall MLB Draft prospect in the 2021 class, even after he missed his entire senior high school season due to elbow surgery. A 6-foot-3 tower that was given the rare perfect "10" grade by Perfect Game can fire fastballs up to 93 mph, he'll look to daze opposing hitters in his rookie season while likely pitching to his cousin (who is the Wildcats' starting catcher) often.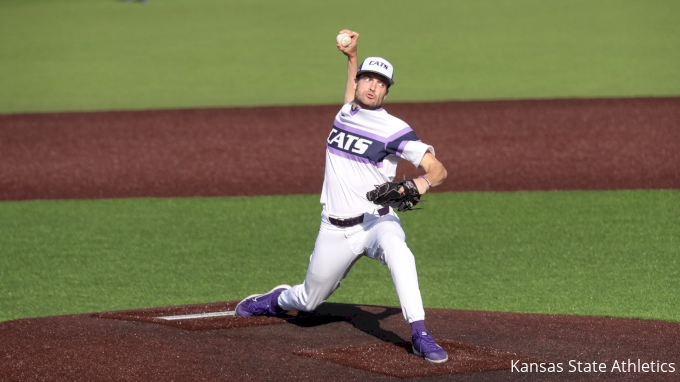 Connor McCullough, RHP, Kansas State
McCullough will get his chance to become the Wildcats' ace after All-Big 12 First Team nod Jordan Wicks was drafted by the Chicago Cubs, and he'll have a chance to follow up on some stellar prior seasons. A Cape Cod League All-Star in summer 2019 and a Collegiate Baseball Freshman All-America in the COVID-shortened 2020 season, his 5-4, 4.77 ERA campaign in 2021 was OK but nothing special. The promise showed in flashes last season—like when he was named Big 12 Pitcher of the Week in April—and if that establishes itself into a more consistent form, McCullough could finally make himself worthy of the top starter title.
Cameron Weston, RHP, Michigan
Possibly the most established collegiate hurler that's playing at Globe Life Field, Weston was awesome in his first full season as a starter, going 7-3 with a 2.81 ERA in 83⅓ innings while pitching almost entirely against other Big Ten teams (the league did not permit non-conference regular-season games in 2021). Those accolades earned him awards and eyeballs in his direction, being named to the All-Big Ten Second Team and now considered the No. 4 overall MLB Draft prospect in the Big Ten by D1Baseball. As Weston has only been in Ann Arbor the past two seasons, few teams outside the Big Ten have seen him. They will soon enough.
Garrett Irvin, LHP, Arizona
While Anthony Susac is the fancy new gadget in the Wildcats' rotation, Irvin is the wily veteran, entering his senior season and third year overall in Tucson. The Californian started a game each in the Tucson Regional, Tucson Super Regional and College World Series, but it was his complete game, 10-strikeout three-hitter against UC Santa Barbara in the regional that earned him the regional's MVP award and a National Pitcher of the Week distinction from Perfect Game. It was a phenomenal outing that deserved plaudits, but also a bit unlike his 6-4, 4.58 ERA statline in total from 2021. Can Irvin rediscover the magic from that night in Tucson and make his final college baseball year his best?