2022 Sanderson Ford College Baseball Classic
Oregon State Preview: Beavers Will Contend In Crowded Pac-12
Oregon State Preview: Beavers Will Contend In Crowded Pac-12
With a combination of clutch batting and dominant pitching, three-time College World Series champion Oregon State should contend in a top-heavy Pac-12.
Feb 4, 2022
by Kyle Kensing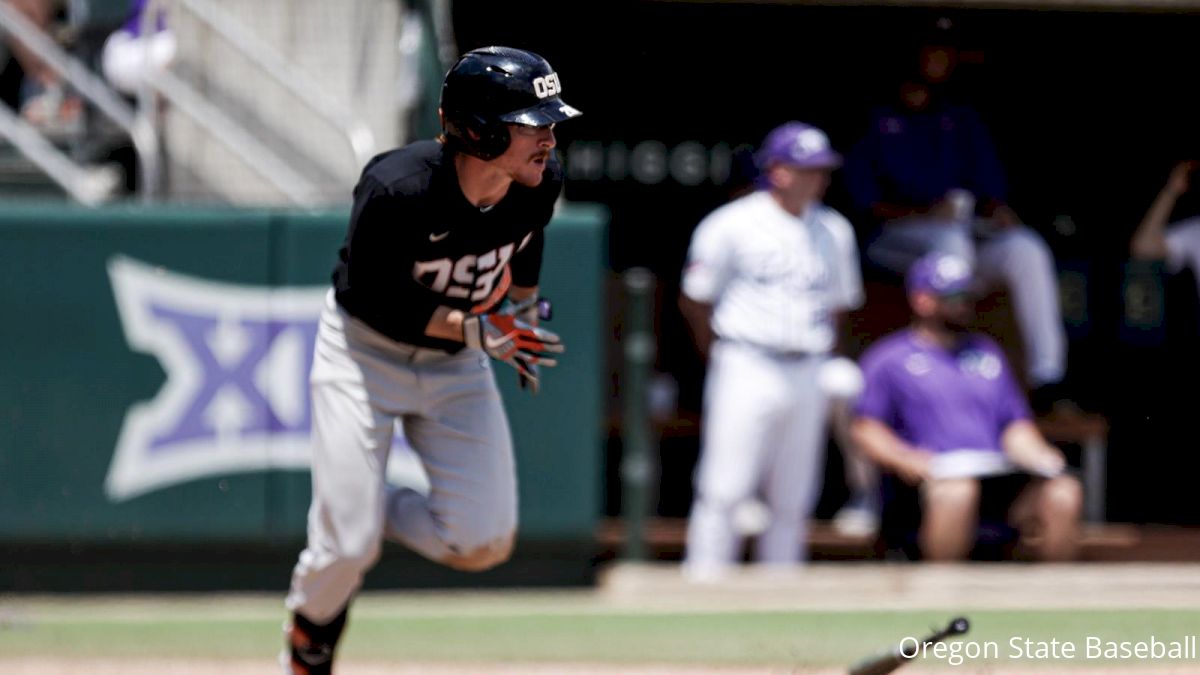 With a combination of clutch batting and dominant pitching, three-time College World Series champion Oregon State should contend in a top-heavy Pac-12 Conference once again in 2022.
The Beavers open the campaign ranked in the top 20 of assorted preseason polls, sporting marks of No. 20 in USA Today, No. 18 in both the NCBWA and D1Baseball.com rankings and No. 11 per Baseball America.
Oregon State is coming off a 2021 season in which it finished 37-24 and reached the finals of the NCAA Tournament's Fort Worth Regional. Behind a veteran lineup, the 2022 Beavers have the pieces to make another run to Omaha.
"You never know until the games start rolling and the umpire says 'play ball'," Oregon State coach Mitch Canham said during the team's virtual media day in January. "But I think there's some really solid leadership there."
"This is my fourth year here, and I think this is, top-to-bottom, the best team we've had," junior Wade Meckler said. "The level of work outside of practice this team exhibits is probably higher than any other team I've been on."
Hitting
An impressive corps of returning talent shapes the Oregon State lineup. Jacob Melton hit a team-high .404 in 99 at-bats with 40 hits, third among all Beavers returners behind Meckler and Jake Dukart. Meckler hit 43 on 142 plate appearances, while Dukart compiled 44 hits on 164 at-bats.
Melton and Meckler give Oregon State a pair of dangerous lefty batters, and righty Garrett Forrester provides some power. Forrester hit seven home runs in 2021.
Gavin Logan—who Canham singled out for his work elevating the pitching staff behind the plate at catcher—has intriguing potential after playing a limited role last season.
Pitching
Kevin Abel is gone after serving as Oregon State's ace a season ago, but Cooper Hjerpe is positioned to move right into that role. Hjerpe made 17 starts in 2021 and struck out 98 batters.
"We reflected on what we did last year and what we could improve on, and it was basically the three bases and two-out stuff," Hjerpe said at virtual media day. "We've obviously been working on it, to be more consistent in those situations…being more consistent with the fastball and landing those off-speed pitches, as well.
"We've been doing a good job at it," he added.
Six-foot-seven right-hander Jake Pfennings complements the southpaw Hjerpe in Oregon State's starting rotation.
The bullpen will undergo a facelift with all-time program leader in saves and 2021 All-American Jake Mulholland having graduated. Mitchell Verburg was a name Canham spotlighted as looking promising during offseason workouts.
Verburg had a 2.92 ERA with 24 strikeouts in 19 appearances last season. Canham also mentioned freshman Victor Quinn's performance in the offseason.
X-Factor
Last season's Pac-12 race was a logjam, with three teams ranked in the final regular-season top 10, a fourth in the top 25, and six making the NCAA Tournament field.
To open 2022, Stanford, Arizona and UCLA are all projected to be back in that mix atop the league, along with Oregon State. With wins coming at a premium—the Beavers finished just two games above .500 in Pac-12 play last year—establishing a strong foundation in the non-conference slate will be critical.
Oregon State plays a challenging schedule to open 2022, including a series with top 25-ranked UC Irvine and matchups against Gonzaga in the Sanderson Ford Classic.
A fast start with some of the Beavers who will be looked upon to carry more responsibility—players like Logan and Hjerpe— is invaluable before the Pac-12 gauntlet.