2022 Karbach Round Rock Classic
Round Rock Classic Preview: Three-day Slate Features Plenty Of Talent
Round Rock Classic Preview: Three-day Slate Features Plenty Of Talent
All four teams—Stanford, Arkansas, Indiana and Louisiana—have qualified for the College World Series in their history and share a combined 29 appearances.
Feb 1, 2022
by Briar Napier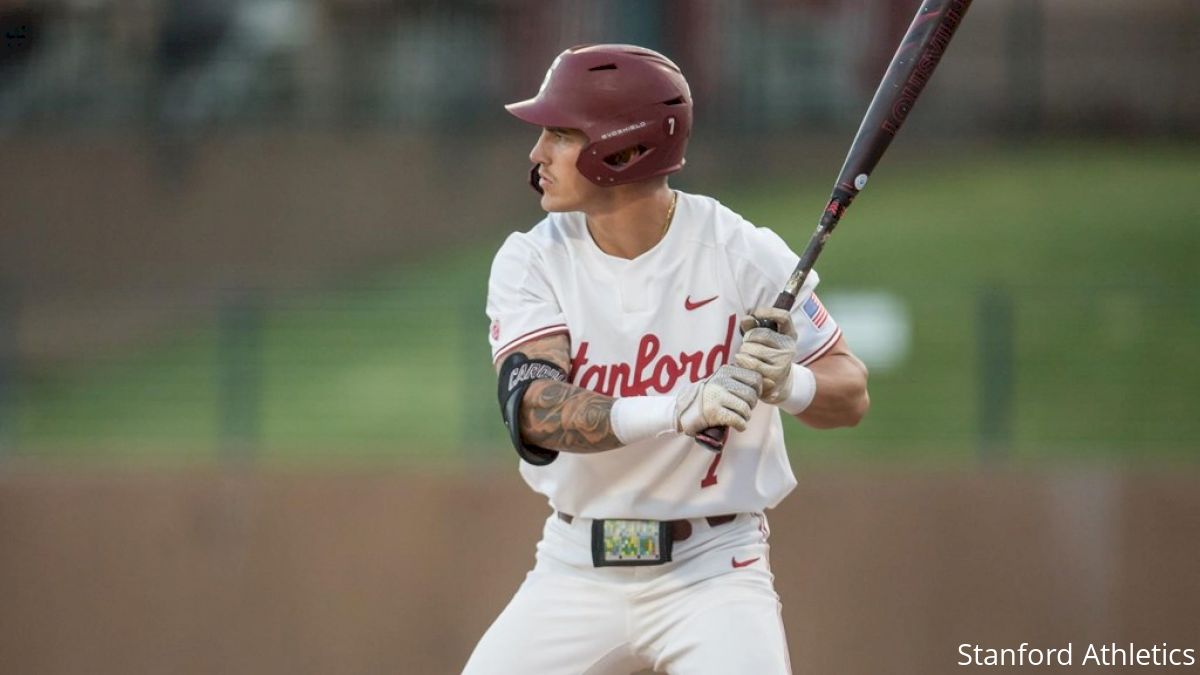 If you can't get to Omaha for the College World Series later this year, there's worse replacements out there than the Round Rock Classic.
The Texas-based event calls itself the #BestOutsideOfOmaha as a sister event of the Frisco College Baseball Classic, and with the venue hosting it (Dell Diamond, the home of Texas Rangers Triple-A affiliate Round Rock Express) and a loaded foursome of teams in the field, it's hard to argue.
All four teams have qualified for the College World Series at least once in their history and share a combined 29 appearances between them—an average of 7.25 per school. Each team knows what it's like to compete at the highest level of college baseball. The stakes will be high as programs used to winning will be tested against each other to see who'll blink first.
With that in mind, check out previews of what to expect from all four teams in the Round Rock Classic held from Feb. 25-27, all games of which can be streamed live on FloBaseball:
NOTE: All first pitch times are listed in Central Time and are subject to change.
Stanford Cardinal
Last season: 39-17, lost in College World Series to NC State/Vanderbilt
The lowdown: After a 13-year absence, the Cardinal returned to the CWS last season, and won a game in the process, beating Arizona but proving to be overwhelmed by the might of NC State and Vanderbilt. This year, Stanford is aiming to stay a bit longer in Nebraska. Junior outfielder Brock Jones is likely to be the main piece of the equation that could take the Cardinal there, being named a First-Team Preseason All-American by both Collegiate Baseball and Perfect Game after a loaded 2021 season when he averaged .311, blasted a Pac-12-best 18 home runs and a team-high 62 RBI. However, left-handed junior pitcher Quinn Mathews will have a big "prove it" year as the top returner by innings pitched after former ace Brendan Beck signed with the New York Yankees organization. Mathews went 5-2 in 14 starts, but his 6.08 ERA was much higher than Beck's 3.15 over 15 starts.
Games in Round Rock:
vs. Louisiana at 1 p.m. Feb. 25
vs. Arkansas at 6 p.m. Feb. 26
vs. Indiana at noon Feb. 27
Arkansas Razorbacks
Last season: 50-13, lost to NC State in Fayetteville Super Regional
The lowdown: The Hogs narrowly missed out on making it a three-peat of College World Series appearances with their elimination in the Super Regional. But, as coach Dave Van Horn enters his 20th year in charge in Fayetteville there are few better (with Arkansas having six CWS appearances since 2004) in the game that know how to get a team back to Omaha. Arkansas has a squad this year more than capable, too. Reigning SEC Pitcher of the Year Kevin Kopps is with the San Diego Padres organization now, leaving Newcomer All-SEC nod Peyton Pallette, a right-handed junior from nearby Benton, Arkansas, as the top arm in the rotation regarding innings pitched. Getting back second baseman Robert Moore (an All-SEC First Team selection) was massive, with UA returning some major power in his team-leading 16 home runs and 53 RBI. That power was part of what made the Razorbacks so dangerous in 2021 as they finished with a team .482 slugging percentage—the second-highest in a loaded SEC behind Auburn.
Games in Round Rock:
vs. Indiana at 7 p.m. Feb. 25
vs. Stanford at 6 p.m. Feb. 26
vs. Louisiana at 6 p.m. Feb. 27
Indiana Hoosiers
Last season: 26-18, no postseason
The lowdown: The future is bright for Indiana baseball, if the freshman impacts it had (plus some of the recruits it got) are any indicator. The Hoosiers were level with Maryland for most players on the Big Ten's All-Freshman Team last season, with three, two of which—outfielder Morgan Colopy and relief pitcher John-Biagio Modugno—stuck around Bloomington for at least another season. It was good for coach Jeff Mercer that the duo came back, too, because Yankees draft pick Grant Richardson did not. Neither did a duo of starting pitchers in McCade Brown (drafted by the Colorado Rockies) and Gabe Bierman (drafted by the Miami Marlins). But watch for a pair of young guns in the meantime to make their presence felt: Evan Appelwick was ranked the No. 1 shortstop prospect in his class from the state of Florida last year, while Max Johnson was the No. 2 shortstop in Ohio for his class.
Games in Round Rock:
vs. Arkansas at 7 p.m. Feb. 25
vs. Louisiana at noon Feb. 26
vs. Stanford at noon Feb. 27
Louisiana Ragin' Cajuns
Last season: 32-23, lost in Sun Belt Conference Tournament to Georgia Southern
The lowdown: There are a lot of prior schools mentioned under the names of the Ragin' Cajuns roster this year, signaling that coach Matt Deggs opted to hit the transfer portal hard in the offseason. It's anyone's guess who could break out on the squad this season, but infielder CJ Willis—a 6-foot-3 junior that was a prior starter for LSU and was selected in the MLB Draft out of high school—could be a possible name to watch if he strings together some confidence through the early part of the season. As far as returners, junior Tyler Robertson (.268 avg., eight home runs, 25 RBI) and senior Connor Kimple (.277, five home runs, 26 RBI) bring the most hitting production back to Lafayette, while sophomore right-hander Hayden Durke (5.26 ERA in 39.1 innings pitched) could be the new face of the rotation with main starters Spencer Arrighetti and Connor Cooke both gone from the program.
Games in Round Rock:
vs. Stanford at 1 p.m. Feb. 25
vs. Indiana at noon Feb. 26
vs. Arkansas at 6 p.m. Feb. 27