Coastal Plain League
50 Players Selected In 2021 MLB Draft From Coastal Plain League
50 Players Selected In 2021 MLB Draft From Coastal Plain League
The Coastal Plain League was well-represented in this year's Major League Baseball Draft.
Jul 19, 2021
by Andre Fernandez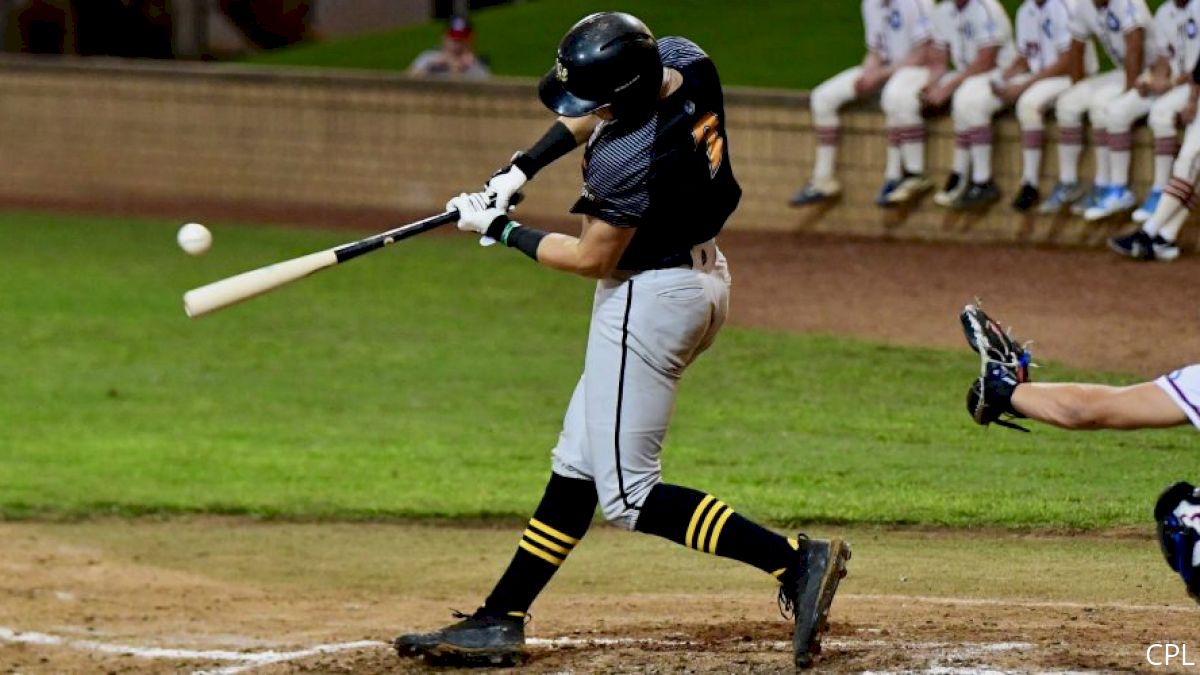 The Coastal Plain League was well-represented in this year's Major League Baseball Draft.
A total of 50 players both current and former were chosen highlighted by former Wilson Tobs' shortstop Trey Sweeney and former High Point-Thomasville right-handed pitcher Ryan Cusick, whom each were picked in the first round.
Of the 15 clubs in the CPL, 13 had a player selected in one of the 20 rounds of the draft with only the Tri-City Chili Peppers and Spartanburgers not being represented since they are each in their inaugural seasons.
The Lexington County Blowfish and Savannah Bananas led the way with eight each while the Wilson Tobs had seven.
Sweeney was selected 20th overall by the New York Yankees while Cusick went 24th overall to the Atlanta Braves.
Sweeney, who played last summer for the Tobs and finished second in the league in batting average (.397), and hit four home runs over 17 games. Sweeney earned first-team All-America honors from Baseball America, Perfect Game, and ABCA. He was the first in Eastern Illinois University school history to earn such accolades.
Sweeney, a 6-4, 200-pound lefty, earned Ohio Valley Conference Player of the Year honors after hitting .382 with 14 home runs and 10 doubles.
"I can hit for power or situationally, hit singles for average or hit some doubles, or hit some out of the park for home runs," Sweeney told MLB.com. "I'll provide a little spark. Overall, I just do my job at the plate any way I can, whether that's moving runners or getting them in."
Cusick, a 6-6, 225-pound sophomore from Wake Forest earned CPL Pitcher of the Year honors last summer. He compiled a 1.14 ERA in five starts (23.2 innings).
Cusick also allowed only 12 hits and had a 0.53 WHIP while allowing only three earned runs all season.
At Wake Forest, Cusick struck out 108 and had only a 10.5 percent walk rate while compiling a 4.24 ERA over 70 innings.
"Cuse [Cusick] was so much fun to coach," HiToms coach Mickey Williard said in a CPL press release. "I had heard coming in about the sheer arm talent, but watching him compete to show off the things that would take his game to next level was great to see. He exhibited increased fastball control to the tune of 40 strikeouts and nine walks and showed more consistent flash of a plus breaking ball offering. Couldn't be happier for such a hard worker who is very deserving."
Another Thomasville alum, Zack Gelof was picked in the second round (60th overall) by the Oakland A's. Gelof, a 6-3, 205-pound third baseman from the University of Virginia. Gelof has been compared to Adam Duvall for his tendency to be an all-or-nothing hitter at the plate. But Gelof cut down on his strikeout rate this past season at Virginia where he hit .312 with nine home runs and 41 RBI with 40 strikeouts and 32 walks.
Savannah alum Cade Povich, a left-handed pitcher from Nebraska, was picked 98th overall in the third round by the Minnesota Twins. Povich went 6-1 with a 3.11 ERA, 1.19 WHIP, 88 strikeouts and 22 walked in 81 innings this past season.
Kevin Kopps, a Golden Spikes Award winner at the University of Arkansas who played for Martinsville last summer, was picked in the third round (99th overall) by the San Diego Padres.
Kopps, a sixth-year senior, was the SEC Pitcher of the Year and the Dick Howser Award winner. He went 12-1 with a 0.90 ERA and 11 saves in 89 2/3 innings.
Dustin Saenz, another lefty who pitched for Savannah in 2019, was picked in the fourth round (112th overall) by the Washington Nationals. Saenz started 14 games this past season for Texas A&M, going 6-6 with a 4.27 ERA, 104 strikeouts and 23 walks in 84.1 innings.
Others – Fifth round: Brett Kerry (Lexington), Rohan Handa (Gastonia), Ethan Murray (HP-Thomasville), Quincy Hamilton (Edenton), Brady Allen (Lexington County); Seventh round: Tristan Peters (Savannah), Parker Chavers (Martinsville), Jake Rucker (Forest City), Logan Workman (HP-Thomasville/Savannah); Eighth round: James Parker (Wilmington), Jason Ruffcorn (Savannah), Patrick Montverde (Peninsula), Fraser Ellard (Macon), Ben Harris (Asheboro); Ninth round: Liam Hicks (Holly Springs), Jake Schrand (Wilson); 10th round: Austin Schultz (Savannah), Matt Litwicki (Peninsula/Macon), Shane Connolly (Lexington County), Andrew Peters (Lexington County), Wes Clarke (Lexington County), Michael Sandle (Wilmington), Austin Vernon (Wilson); 11th round: Josh Crouch (Savannah), Christian Edwards (Lexington County); 12th round: Mason Green (Gastonia), Mitch Myers (Wilson); 13th round: Chris Meyers (Wilson), Patrick Halligan (Martinsville), Mack Anglin (Lexington County), Jared Carr (Wilson); 14th round: RJ Petit (Lexington County), Daniel Lloyd (Savannah); 16th round: Jack Sinclair (Macon), Aaron McKeithan (Wilmington), Terrel Tatum (Holly Springs), Johnathan Lavallee (Morehead City); 18th round: Bryce McGowan (Gastonia), Bailey Dees (Holly Springs), Kenny Piper (Florence); 19th round: Blake Beers (Edenton), Sean Hunley (Forest City); 20th round: Josh Hood (Asheboro/Macon/Holly Springs), Cam Wynne (Wilson).