Coastal Plain League
June Highlights From The 2021 Coastal Plain League Season
June Highlights From The 2021 Coastal Plain League Season
The baseball highlights from June 2021 in the Coastal Plain League with Hogan Windish, Nathan Dettmer, Chris Ludman, and more.
Jun 30, 2021
by Andre Fernandez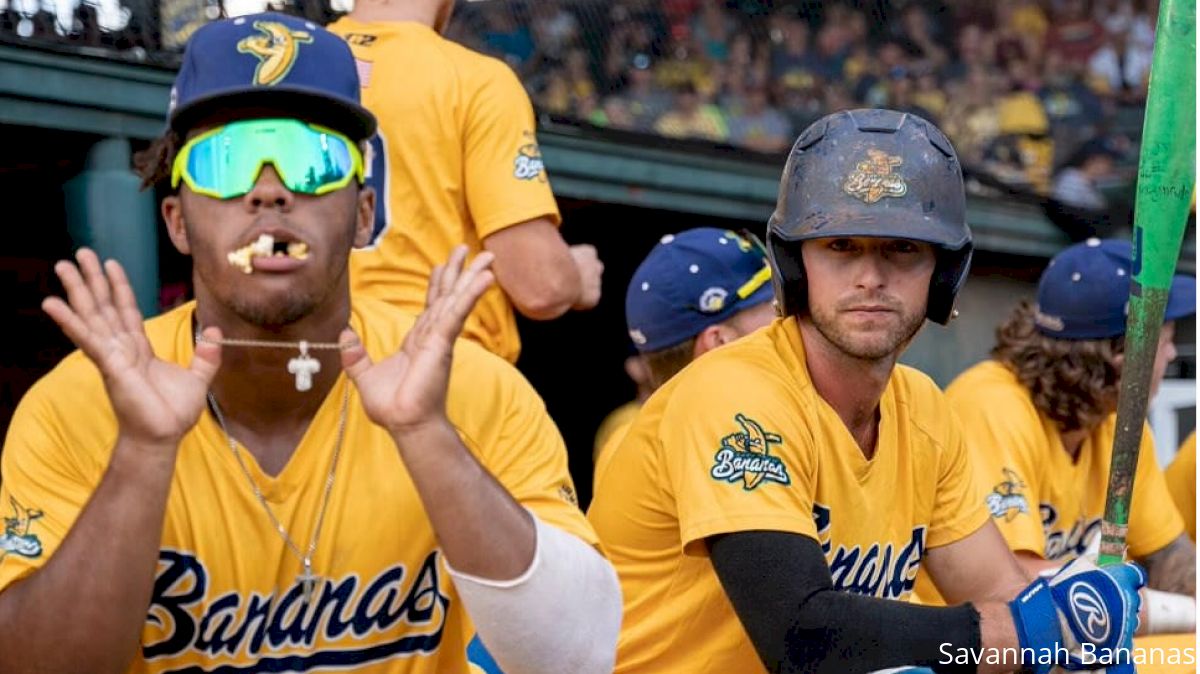 There's only a little over a month left until the Pettit Cup Playoffs to decide the Coastal Plain League champions.
From High Point-Thomasville's Hogan Windish blasting a 480-foot home run, to the steady pitching of the Peninsula Pilots to the always entertaining Savannah Bananas, the first month of the annual 14-team summer league has had its share of moments.
Here's a look at which players and teams are leading the way in the CPL through the first month of the season.
Goin' Bananas
We'll start with the bright yellow-clad Savannah squad, which secured the first half's best record at 19-3 and a berth in the Pettit Cup playoffs in August by virtue of that mark.
The Bananas lead the CPL's West Division by six games over the HiToms (13-9) thanks largely to consistent pitching of their own.
Texas A&M University freshman righthander Nathan Dettmer and Jacksonville State senior righthander Kyle Luigs led Savannah's rotation with four wins each while Joseph Miller, a junior lefty from Penn University, has three. Luigs leads the CPL with 38 strikeouts while Miller has 34.
Dettmer went 3-2 with a 4.37 ERA this past season with the Aggies in 55 2/3 innings. He made 12 starts and 17 appearances overall, striking out 49 and walking 27.
Luigs, who was named the league's Pitcher of the Week in week two, pitched mostly out of the pen in 2021 for Jacksonville State, going 3-1 with a 3.73 ERA in 18 appearances including four starts with 30 strikeouts and 24 walks.
Miller was limited to only 15 innings and five outings pitching for Penn due to the Ivy League's COVID-19 restrictions. He struck out 21 and walked 14 over that span.
Surging Pilots
Another team bringing consistency from the bullpen is the Peninsula Pilots, who had the East's best record at 18-5 through the first half. The Pilots led the division by 3 ½ games ahead of the two-time reigning league champs, the Morehead City Marlins (14-8).
The Pilots have their own trio of dependable starters on the mound led by Chris Ludman (1.58 ERA, in 28 1/3 innings), who has struck out 27 and issued only one walk so far this season. Ludman, a junior right-hander who bats lefty, was a weekend starter for the University of Delaware this past season. He compiled a 4.62 ERA with 64 strikeouts and 18 walks over 78 innings (11 starts) in 2021.
Ludman, who was the league's Week 1 Pitcher of the Week, is joined by 6-5 righthander Carmine Poppiti III, a freshman at James Madison University. Poppiti tossed three scoreless innings in his limited action in college ball this past season, but is 3-0 with a 1.50 ERA, 26 strikeouts and eight walks so far in summer ball. Alden Mathes, a redshirt freshman at Richmond University, is also 3-0 and has compiled a 1.92 ERA, 20 strikeouts, and four walks in 14 innings so far for the Pilots. Mathes made three starts and nine appearances overall for the Spiders (33 2/3 innings), striking out 38 and walking 15 while compiling a 4.81 ERA.
Individual Leaders
The Marlins are led by outfielder Jack Harris who hit seven home runs, four triples, and five doubles while batting .352 in 88 at-bats. Harris is a 6-2, 225-pound outfielder from Newberry College.
Matt Malone, a junior catcher at Minot State University in North Dakota, who is playing for the Martinsville Mustangs this summer, is hitting a league-best .385 in 65 at-bats this season. Malone has 12 RBI and eight stolen bases and has walked seven times and struck out only eight.
Windish, a power-hitting infielder/outfielder from UNC Greensboro, continues to pace the league in home runs (8) and RBI (27) while hitting .361 in 72 at-bats.
Jared Mathewson, a teammate of Windish at UNC Greensboro and a senior lefty, leads the league with a 1.37 ERA and was named the CPL's Pitcher of the Week last week. Pitching for the Asheboro Copperheads, Mathewson threw a seven-inning, one-hitter, against the HiToms while walking none and striking out eight on 70 pitches.
Outfielder Cam Fisher of the Forest City Owls was named Hitter of the Week. Fisher, a redshirt freshman from nationally-ranked University of Charlotte hit .478 last week with two doubles, a home run and seven RBI.