2020 Sanford River Rats vs DeLand Suns
Leesburg Storm Knocks Off DeLand, Picks Up First Win
Leesburg Storm Knocks Off DeLand, Picks Up First Win
The Leesburg Storm picked up its first victory in franchise history on Monday, 10-5, over two-time Florida League champ DeLand.
Jun 29, 2020
by Kolby Paxton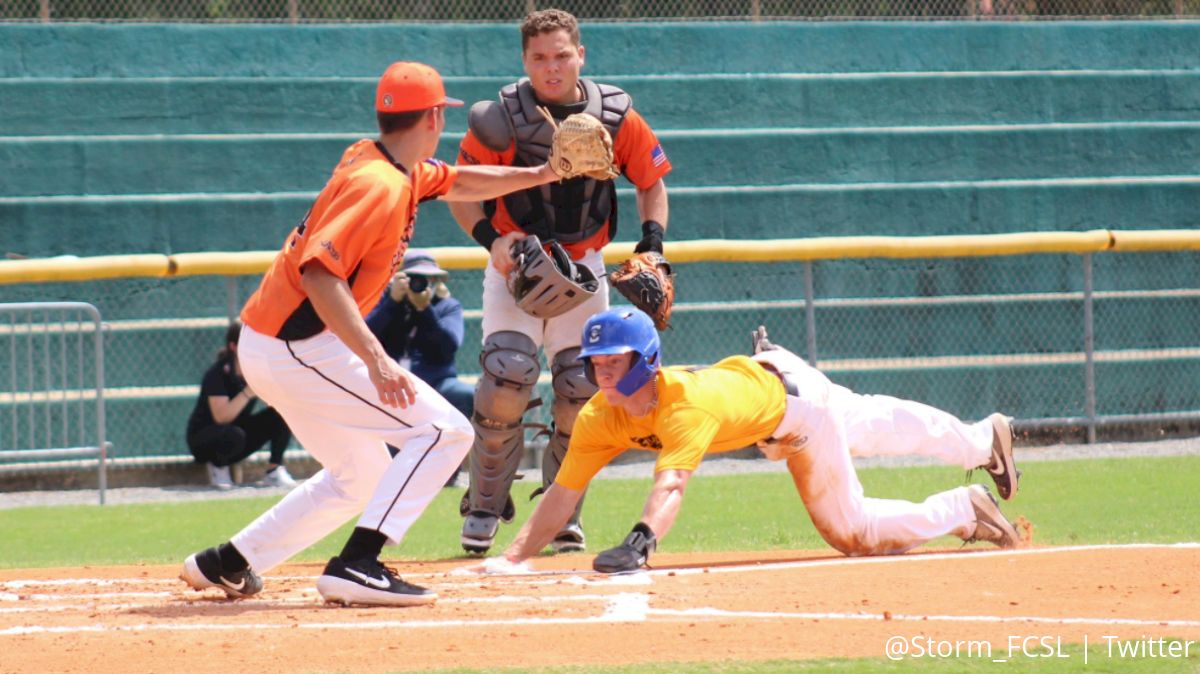 The Leesburg Storm certainly didn't miss on the opportunity to make its first game in franchise history one to remember.
With Southern Wesleyan's Parker Pillsbury leading the way, the Storm pounded out 10 hits and, because efficiency is always nice, plated 10 runs, to knock off two-time champ DeLand, 10-5, in the 2020 Florida League opener.
After Cameron Frederick scored on a wild pitch in the bottom of the first, an infield single and a fielder's choice allowed two more tough-luck runs to cross against Ethan Richards in the home half of the second.
The Suns countered with two in the top of the third, thanks, in part, to an RBI double by Greg Lewandoski, but Leesburg's Nicholas Collins doubled home a run of his own in the bottom of the frame.
Meanwhile, it was Gator Carson Pillsbury who was cruising on the bump for the Storm, tossing two innings of one-hit baseball and striking out four on his way to the victory.
The Storm broke it open in the fourth inning, as Pillsbury singled home Jeffrey Mejia Jr., then scored two batters later thanks to an RBI single from Alex Freeland. AJ Shaver chased Pillsbury with a single and he would score two batters later after an error by the pitcher.
DeLand is back in action LIVE on FloBaseball tomorrow at 7 PM ET, when the Suns take on the Sanford River Rats.
The Storm will make its first appearance on Flo, Thursday, July 2, at 11 AM ET, opposite the Orlando Scorpions, who picked up their first victory of the season on Monday.