College baseball fans should be gearing up for Omaha right about now. But, since we're not, we thought it appropriate to bring back to the next best thing: #BestOutsideOfOmaha.
That's right, from June 7-13, we will rebroadcast every Frisco Classic game in the history of the event, dating back to 2017, and the inaugural Round Rock Classic.
Here's a little refresher on who that includes
Arkansas (2017)
Arizona ('17)
Nebraska ('17)
Oklahoma State ('17)
Baylor (2018)
Cal ('18)
Louisiana Tech ('18)
Texas A&M ('18)
Mississippi State (2019)
Nebraska ('19)
Sam Houston State ('19)
Texas Tech ('19)
Houston (2020)
Stanford ('20)
Tennessee ('20)
Texas Tech ('20)
Illinois ('20)
Oklahoma State ('20)
Texas A&M ('20)
UCLA ('20)


How to Watch
Streaming: Yearly PRO access is to ALL FloSports sites. SIGN UP HERE.
On Demand: Every game you see on the schedule below is available on-demand as soon as it concludes.
Get The Apps: Now Available on Roku, Fire TV, Apple TV 4, iOS, and Android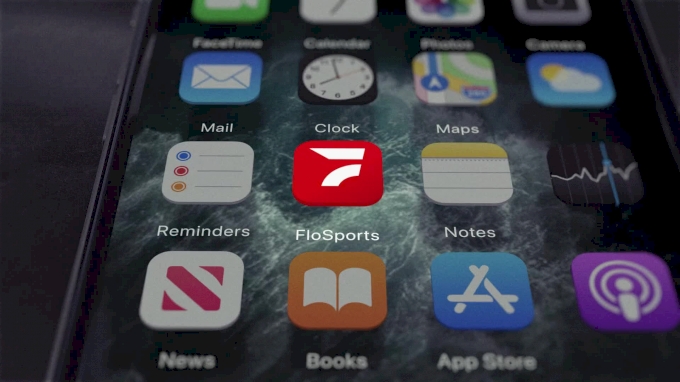 Create a free account to unlock this video!
Get Started
Already a subscriber? Log In
Join the Conversation on Social
Follow us on Twitter @FloBaseball.
Follow us on Instagram @FloBaseball.
Like us on Facebook
Event Schedule
Sunday, June 7
9 AM — Arkansas vs Arizona (2017 Frisco Classic)
12:15 PM — Nebraska vs Oklahoma State (2017 Frisco Classic)
3 PM — Oklahoma State vs Arizona (2017 Frisco Classic)
7 PM — Arkansas vs Nebraska (2017 Frisco Classic)
Monday, June 8
9 AM — Nebraska vs Arizona (2017 Frisco Classic)
12 PM — Arkansas vs Oklahoma State (2017 Frisco Classic)
3:40 PM — Texas A&M vs Louisiana Tech (2018 Frisco Classic)
6:30 PM — Cal vs Baylor (2018 Frisco Classic)
Tuesday, June 9
9 AM — Louisiana Tech vs Cal (2018 Frisco Classic)
12:30 PM — Cal vs Texas A&M (2018 Frisco Classic)
3:20 PM — Louisiana Tech vs Baylor (2018 Frisco Classic)
6:45 PM — Baylor vs Texas A&M (2018 Frisco Classic)
Wednesday, June 10
9 AM — Sam Houston State vs Mississippi State (2019 Frisco Classic)
12 PM — Texas Tech vs Nebraska (2019 Frisco Classic)
3 PM — Sam Houston State vs Nebraska (2019 Frisco Classic)
6:30 PM — Mississippi State vs Texas Tech (2019 Frisco Classic)
Thursday, June 11
8 AM — Stanford vs Houston (2020 Round Rock Classic)
11:30 AM — Tennessee vs Texas Tech (2020 Round Rock Classic)
3:20 PM — Houston vs Tennessee (2020 Round Rock Classic)
7:30 PM — Stanford vs Texas Tech (2020 Round Rock Classic)
Friday, June 12
8 AM — Tennessee vs Stanford (2020 Round Rock Classic)
11:15 PM — Houston vs Texas Tech (2020 Round Rock Classic)
2:30 PM — UCLA vs Oklahoma State (2020 Frisco Classic)
5 PM — Texas A&M vs Illinois (2020 Frisco Classic)
Saturday, June 13
8 AM — Illinois vs Oklahoma State (2020 Frisco Classic)
12:40 PM — UCLA vs Texas A&M (2020 Frisco Classic)
3:30 PM — Illinois vs UCLA (2020 Frisco Classic)
7:10 PM — Texas A&M vs Oklahoma State (2020 Frisco Classic)