How Much Does It Cost To Join A Travel Baseball Team?
How Much Does It Cost To Join A Travel Baseball Team?
For travel baseball, there are many important factors you should know about, and FloBaseball is here to help. We've got all you need to know.
Oct 5, 2023
by Briar Napier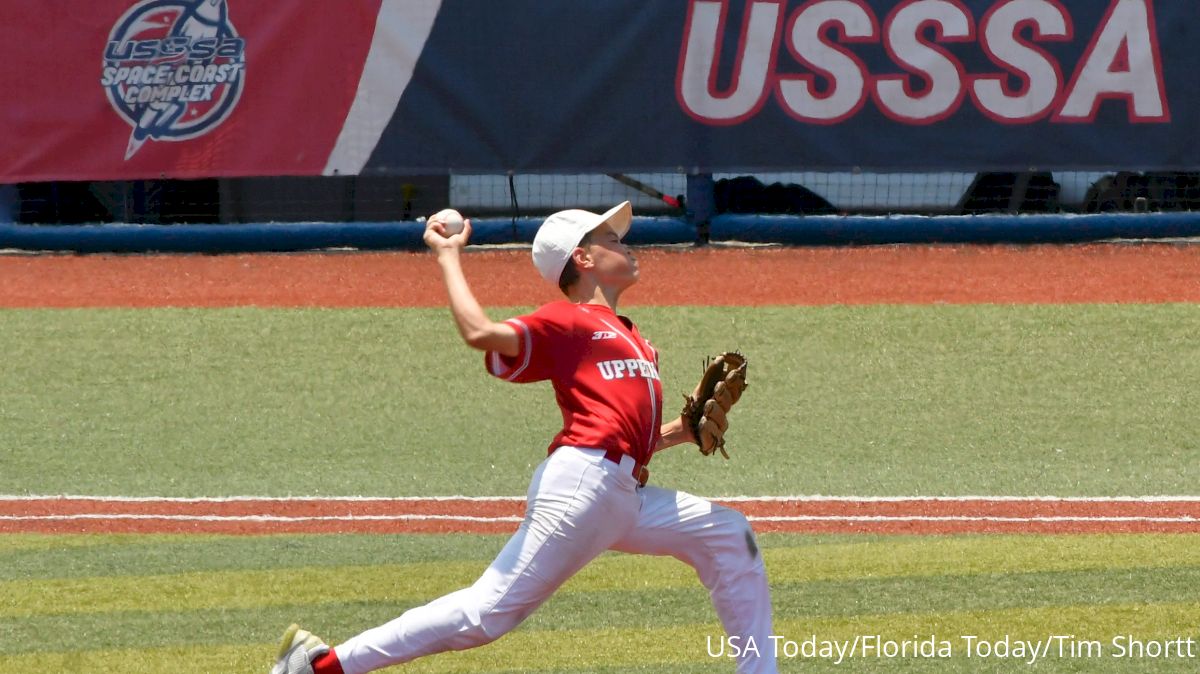 The dog days of summer often have a companion – baseball.
Fields all across America fill up their dugouts and break out the scorebooks each summer, but not all baseball being played is the same.
There's the recreational side of the game, which focuses on a fun experience and building community, and there are the competitive teams that hone in on winning at all costs.
Which one should you slide with?
Well, that's a bit of a complicated question with a lot of factors behind it.
For travel baseball, in particular, there are many important factors you should know about, and FloBaseball is here to help. We've got all you need to know about travel ball and if it's something you or your child wants to pursue, including who it's right for and if you or your child is at the age where you should consider making the leap into the travel game.
It can be an intimidating jump, but being prepared for what's to come will be of priceless value.
Here's a look at what to know about baseball travel teams, including costs, their structure, how they work and if they're right for you or your child.
What Is A Travel Baseball Team?
A baseball travel team pretty much is exactly as it sounds – a youth team that will frequently travel out of its home area to play games, tournaments, etc.
These tournaments/events often are hosted and run by a handful of organizations (such as the USSSA or AAU) and can include hundreds of teams across a set amount of days.
Whereas Little League Baseball tends to be looser and more about getting players to grow their skills and love the game, travel ball is considered the next step up, where the competition gets more serious and the demands are higher, though it still can be a fun and rewarding experience for the player.
Anyone can start a travel ball team, but expect to be trying out for an existing one. Unlike most recreational teams, not everyone who signs up must make the team and/or see playing time.
Just "𝗲𝗻𝗷𝗼𝘆𝗶𝗻𝗴 𝘁𝗵𝗲 𝗺𝗼𝗺𝗲𝗻𝘁" 😎#PlayUSSSA #EWS pic.twitter.com/I2XygjHHTV

— USSSA Baseball (@USSSABSBL) September 25, 2023
At What Ages Are Travel Baseball Teams Most Common?
Travel baseball exists for just about every age group from elementary school to seniors in high school, though the natural progression for many is joining a travel team for the first time following Little League, once it's established if the players want to try to elevate their games further and try and progress in the sport (ex. make high school, college and/or professional teams).
Nonetheless, if you or your child knows for certain he or she wants to continue progressing and growing their skillset under the best coaches possible, by all means, explore the options of potentially joining a travel team well before post-Little League age, if you have the time and means to do so.
Depending on where you live, there could be multiple teams in your child's age group that could be good choices.
How Much Does It Cost To Be On A Travel Baseball Team?
Cost is one of the (if not the) biggest factors that holds players and their families back from joining travel baseball teams, and unfortunately, it's not an option for many people because of that.
Nonetheless, the answer to how much a travel team costs is this – it varies.
Up front, families can expect to pay team fees (either all at once or through a payment plan, depending on the team's structure) ranging from a few hundred dollars to a few thousand, based on a selection of factors, such as location, prestige/caliber of the team, etc.
Then there are the equipment costs, if team fees don't cover them – equipment such as gloves, socks and cleats eventually get worn out and may require replacement, sometimes even mid-tournament, so be wary of the potential mad dash to the nearby mall to grab your child an emergency pair.
So-called "hidden costs" – food, gas/airline tickets, outside camp costs, tournament apparel, etc. – can rack up the dollars and put a dent in your bank account, too, so if you're trying to explore travel ball on a budget, evaluate your options and explore if there is a team in your area that may be best for you and your wallet.
Halloween Bash champions crowned in Southern California on October 24! https://t.co/lpVIVo1qZk pic.twitter.com/62TQU8BvjW

— AAU Baseball (@AAU_Baseball) October 27, 2021
What Type Of Commitment Will Be Required To Play On A Travel Baseball Team?
With the jump in competition and standards of travel ball, the commitment jumps up, too.
Where many recreational leagues are limited to a single season lasting over a few months (often in summer), travel ball can be year-round, with some teams playing in spring and/or fall tournaments, though many of the major tournaments and events do happen in the summer.
Regardless of the season, if you or your child is part of a travel baseball team, expect to be spending a lot of weekends at a ballpark somewhere, getting to and taking part in multiple practices per week and – if you're able to make it work – possibly shelling out time and resources for extra individual work with personal coaches, if you or your child really wants to work on specific aspects of the game.
Travel ball, to put it bluntly, is not really built for, or geared to, players or families that are just exploring the sport. A major part of your family's life will revolve around the team and what it does (especially if you're a parent who intends to attend every event), so those who aren't prepared to face those obstacles can be burned out from the commitment fairly quickly.
Should My Child Or I Expect To Try Out For A Travel Baseball Team?
Yes, in most cases.
Unlike recreational baseball, which focuses on building teamwork and ensuring everyone has fun and equal opportunity, travel ball's competitiveness means the best players are going to be the ones who suit up and take the field – and the ones who don't make the grade more often than not will be on the dugout bench.
Therefore, travel teams seeking players to try out for their rosters are only going to accept the best and brightest they see.
The good news is that in many places, you don't have to fly blind and try out for a team that's above you or your child's skill level.
The USSSA has an online tool where you can filter teams by age, location and skill level, and Facebook groups exist in every state where coaches will post tryout information and/or note that they're in need of players for certain positions.
Plus, if you have the time, ability and passion to do so, you can always try to start your own team as a parent and leave the selection process in your own hands, though doing that is a massive undertaking.
Is A Travel Baseball Team Right For More Or My Child?
Answering this question ultimately comes down to three factors – if you have the financial resources, the time and you or your child has the potential to grow in the sport.
Any travel team will feature significant costs, as that's the hard reality of the sport at that level, but if you can deal with all of the surprise expenses, team fees and other financial demands required to complete a season of travel ball, you're in good shape.
The amount of free time you have – and if you're willing to spend a lot of it at a baseball diamond or training facility – is another question entirely.
If weekend-long tournaments, picking up your child from practice/other field work and lots and lots of travel doesn't sound that appealing to you, you may want to look elsewhere. However, if you or your child is showing serious potential in the sport, and there are chances of college or, in exceptional cases, professional interest, it may be worth the investment to secure your child top-tier coaching and guidance to maximize potential opportunities in baseball.
There's no right or wrong answer for if a travel ball is right for your family, and in many areas, options are available for you to find the best fit.