What's The Difference Between Club And Travel Baseball?
What's The Difference Between Club And Travel Baseball?
Wondering what type of baseball team is best for your child? Here's a guide that breaks down some of the main differences and may help you make a decision.
Oct 5, 2023
by Briar Napier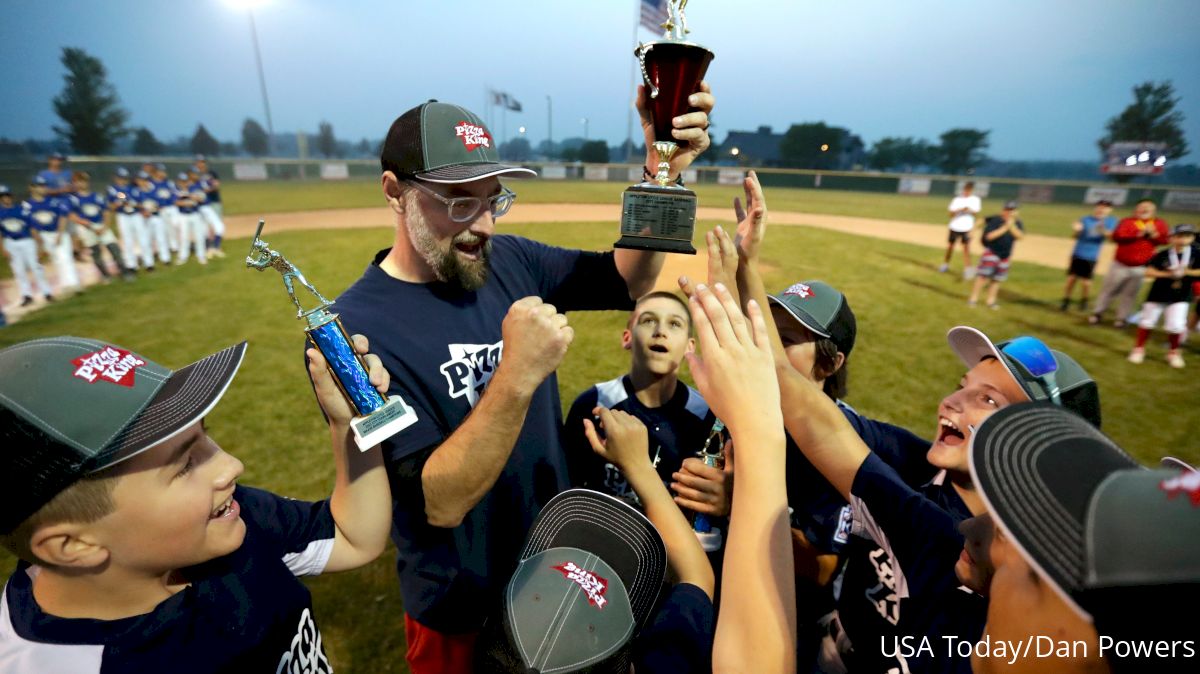 Few things are more tied in with blistering summer days than baseball, and across the country and globe, it's not hard to find children playing locally at a diamond in town most days.
So, how exactly does you or your child get involved in the fun? Good question, but do keep in mind the types of baseball being played on those diamonds.
Recreational and travel (also called club) baseball are two of the most common types of baseball played at the youth level, with each having its own benefits and drawbacks for different types of ballplayers.
One type of baseball league may be the perfect fit for a certain family, while it simultaneously is a drain on the resources and time of another; it all depends on preferences and means available and what's best for each case.
Whether you or your child thinks he or she can be the next Justin Verlander or Ronald Acuna, or they just want to get in shape over the summer, there are options out there for every type of baseball player and family – and FloBaseball has created a handy tool to try and help get you through the weeds of it all.
Stuck wondering what type of baseball team is best for you or your child? Here's a guide that breaks down some of the main differences and may help you make a decision.
What Are Recreational And Travel Baseball?
The major differences between recreational and travel baseball teams are in the ways players are put on rosters, the type of player they're meant for, who they play and where they play.
Many communities across the country have locally run recreational leagues (often tied to Little League Baseball) featuring teams of players from the area/region playing against each other with the intent of giving all children who sign up – especially those younger in age – a fun, competitive environment to learn and play baseball, where talent is less emphasized.
These types of leagues often are more loose, though major competitions between rec teams (even on an international scale, such as the Little League World Series) do exist. Many coaches are volunteers, such as parents who are trying to help ensure that players are having fun and enjoying themselves.
In travel ball, talent level is much more important, as the competition levels are amped up, with teams often holding tryouts to decide their rosters, rather than allowing everyone who is interested to join.
Though anyone can create and run a travel team (making it important to choose a team wisely, if you decide to go the travel-ball route), coaches may include those who have more of a refined, professional background teaching the sport with high-level knowledge.
As the "travel ball" name implies, teams frequently will trek far away from their home bases, with trips several states away, to play in tournaments and various other events.
An added benefit of travel baseball for those of exceptional talent is more of a likelihood to be noticed by college scouts, with plenty of chances to catch the attention of those in attendance and possibly set up for future opportunities.
Also, while rec baseball may be limited to a few months out of the year (mainly in summer), travel baseball, with the various organizations across the country that are involved in setting up events, tournaments, etc., is a year-round affair with no true offseason, giving those who are looking for more game time more opportunities to find it.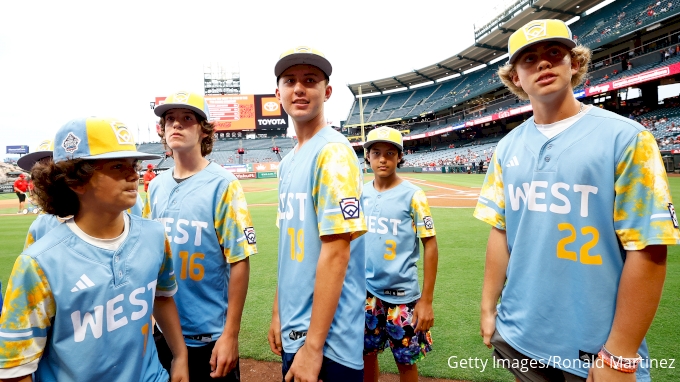 What Are The Requirements To Join Each Team?
In rec baseball, there is no requirement (other than any age limits set by the team/organization you're joining) to possess a certain level of skills or talent. Simply put, if you want to play, you will by joining rec ball.
Additionally, the costs associated with rec ball almost always are far lower than travel ball, helped by the obvious fact that the commitment is less strict and requires less non-local travel, expenses for equipment and other various potential financial demands.
Teams in rec baseball often come from the same city or general area, meaning that's where games and practices almost always will be held, too.
For travel baseball, you probably don't just have to be good, you also know you're good and have the means and time to continue to grow your game, often with the idea that you can possibly use travel ball performances (especially at the high school level) to attract recruiting attention from college programs.
Get ready to shell out much more money if you choose to go down the travel-ball trail, though. While rec ball costs likely won't burn a hole in your pocket, costs for travel ball, all things considered, can quickly rack up into the thousands or even tens of thousands for those who opt for additional training, college camps and clinics, etc.
If you still do decide to go with travel ball, keep in mind before doing so that joining a travel team is no guarantee of future success. Of course, players certainly can get better and refine their skills by joining a travel team, but it is no guarantee that the players automatically will earn the attention of college scouts.
It takes years of extremely hard work to reach the top levels of the sport, no matter how much natural talent a player possesses, so for those players looking to test themselves against competition at a similar skill level (or for those who want to get to that level in the first place), travel ball is by no means a bad option. Just ensure there are the means and motivation to commit to the workload, before joining such a team.
What Environment Can You Expect On Each Team?
Rec baseball often features plenty of familiar faces around, and with the more laid-back atmosphere, friends from school or elsewhere often will play with or against each other in local organizations.
They're also frequently tight-knit, as the people associated in running or coaching rec ball aren't in it for monetary reasons or personal gain, but they often are good-standing members of the community trying to make a difference and positive impact.
Travel ball, meanwhile, often will siphon the best players from a given city, area or region, where names on the roster may or may not have played previously.
Travel teams obviously still can have great chemistry with plenty of fun, along with devoted leaders who are eager to help players get better, but a faster tempo and more cutthroat climate than rec ball requires a serious, constant commitment to succeed and win.
In addition, the opportunity to make new connections/friendships at tournaments is unmatched, considering that the largest events will feature teams hailing from multiple states (and maybe even countries) of like-minded competitors.
Tournaments are great places to network and get you or your child's name out there as one to watch for the future, and the more people who know who a player is and what they do well, the better their chances of advancing to the next levels of the sport.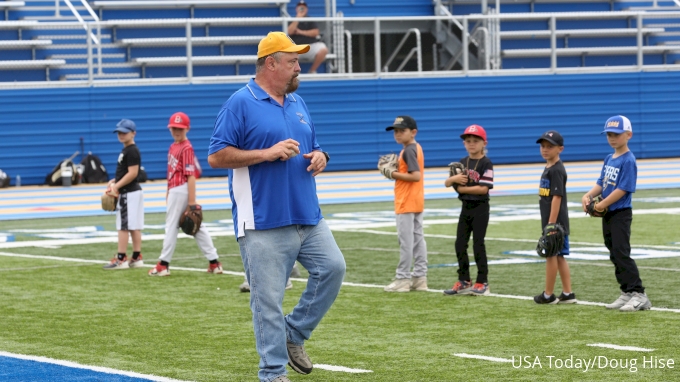 What Types Of Games/Practices Will You Participate In For Each Team?
As mentioned previously, rec baseball is more of a seasonal commitment, compared to travel ball's potential yearlong demands, meaning that naturally, rec ball will have less game time and opportunities for live-ball scenarios to get better at the sport.
Practices and games may be infrequent, with only a few meeting times a week, which for those with busy schedules or who're trying to figure out if they like the sport and want to continue it, may be a good thing.
This is completely different from travel baseball, which likely will require multiple practice sessions per week on top of games. Tournaments can see a team play up to six, seven or more games in a matter of days, depending on how far it advances.
Plus, those on rosters travel ball looking for even more practice time frequently will schedule personalized training with instructors and/or private sessions in places, such as batting cages, to further improve their games on the side, making the potential time needed to hone the craft and that much more demanding – but perfect for those who can't get enough of the sport and have the ability.
Location, location, location is a major difference between rec and travel baseball, as well.
While it's unlikely you'll travel much further than a handful of miles from your home to play games/practice at a rec ball diamond, travel ball costs, particularly on the "travel" part, can add up quickly.
When going to a tournament out of the area, for instance, be wary of long drives – or even flights in some cases – where expenses such as gas, tickets, lodging and food can drain a bank account if someone isn't careful, so weigh your options carefully.
Which Team Should You Or Your Child Pursue?
If you or your child is trying to find out whether or not they like baseball and/or have a knack for the sport, rec ball – especially at younger ages – probably is right for you.
In a low-risk, low-cost environment with ample opportunities to see potential in the sport come out and to gauge enjoyment levels, there's little harm in checking out if what you see in rec baseball is an indicator of future success in the sport.
At worst, you or your child broke a sweat and competed in a fun, engaging physical activity. Plus, you probably have some pictures and/or trophies to put on the shelf and admire for years to come.
A good team brings out everyone's best. #LiveYourSeries pic.twitter.com/RxsudCEeZQ

— Little League (@LittleLeague) October 2, 2023
If you already know you or your child has talent above their peers and/or has a passion for the game, travel ball might be the call. It's much more of a commitment, yes, but for those who are serious about getting noticed by next-level programs and receiving guidance from some of the top instructors and teachers possible in their area, there's nothing better – and the rewards may be worth it down the line with a college scholarship, or more.
Remember, there is no guarantee of future success by joining a travel team, however, and in such a competitive environment, it's often sink or swim. It will require plenty of additional outside work on top of the demands from the team itself.
Ultimately, however, there is no wrong answer to which environment is right for you or your child. It comes down to preferences, time, financial capabilities and other personal factors, with great fun able to be had in each type of baseball environment.