How Does Junior College Baseball Work?
How Does Junior College Baseball Work?
Junior college baseball provides opportunities for advancement, both on the field and in the classroom.
Sep 18, 2023
by Kyle Kensing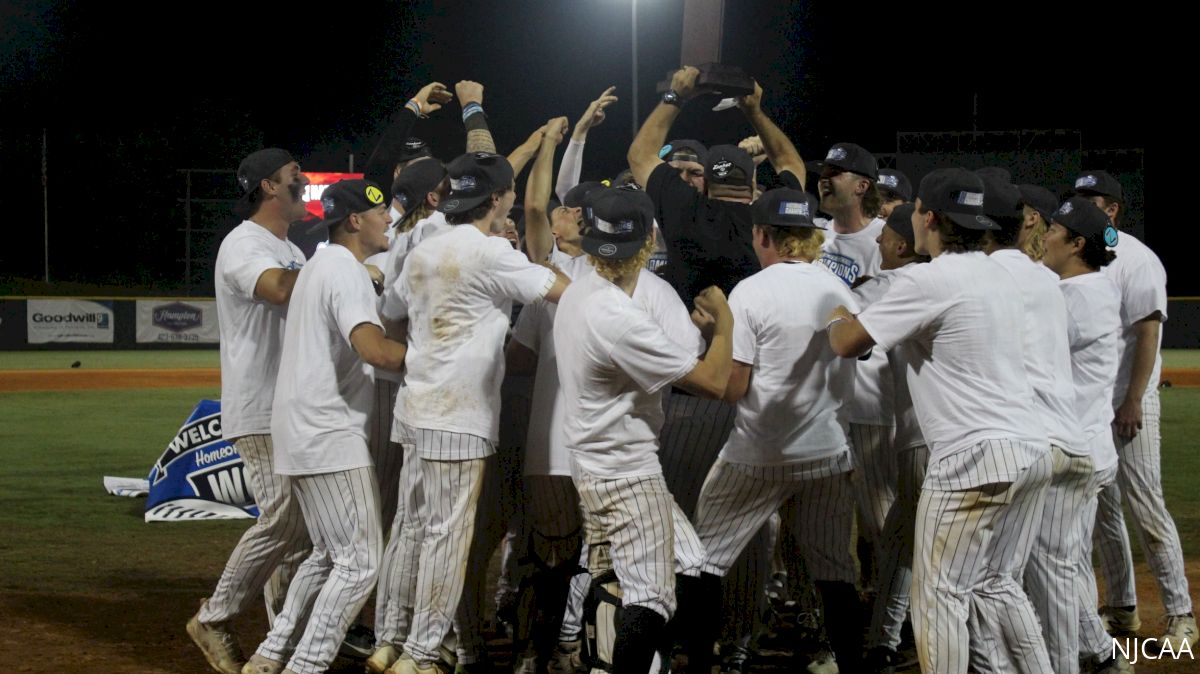 Junior college baseball has been a stepping stone to other levels of the game, including the Major League, for decades. But there's much more to JUCO baseball than just providing a potential gateway to university or professional ball.
With 189 NJCAA Div. I programs around the United States, and another 129 Div. II programs, JUCO baseball provides opportunities for hundreds of high school athletes to continue their playing careers. That also translates into academic opportunities.
The following primer details some of the elements that make up junior-college baseball, including scholarship prospects; advancement to the next level; and the impact the JUCO game has had on MLB.
Does JUCO baseball offer scholarships?
Div. I junior college programs offer full athletic scholarships comparable to those typically associated with NCAA athletics. That means tuition, room-and-board expenses and other fees associated with enrollment in the college.
There are 189 NJCAA Div. I baseball programs across 18 regions with a maximum allotment of 24 full scholarships.
At the NJCAA Div. II level, the 129 member programs that can offer up to 24 partial scholarships. Div. II junior-college scholarships cover tuition and some classroom expenses such as books.
What are JUCO baseball eligibility requirements?
Each college's academic and admission standards vary, but standard eligibility requirements demand any prospective JUCO baseball player have graduated high school with a diploma or equivalent, and all JUCO players must maintain amateur status.
Per the NJCAA, "students are allowed to participate in their first two seasons of intercollegiate competition in any sport at an NJCAA college" and "the NJCAA does not have 'an eligibility clock'" nor an age limit.
So long as an athlete has not participated at another level previously, then, they have two years of available eligibility from the beginning of their first junior college season.
How is the JUCO baseball season formatted?
Because the NJCAA has different rules than the NCAA, including allowed lengths for practice and competition, a robust fall slate precedes the spring semester schedule.
The traditional spring season begins in late January/early February and at the Div. I level, runs through the NJCAA World Series in the first week of June.
The JUCO World Series brings 10 teams to Grand Junction, Colorado, winners of their district championships. The District Championships are determined through postseason play, beginning with best-of-three Regional Sectionals; then a double-elimination Regional Championship. Region champions move onto the District Championship.
Who are some JUCO standouts in MLB?
Because the MLB draft allows players with one year of JUCO experience to enter, the junior college route has been and will continue to be an attractive option for prep players with pro dreams but who are not quite prepared for the jump.
These prospects qualify for the Rule 4 draft.
The list of active and past MLB standouts to have played in junior colleges is long and impressive, so let's whittle it down to some highlights:
Bryce Harper, the Philadelphia Phillies star, headlines the current crop of JUCO alumni. He hit .443 in 228 at-bats for College of Southern Nevada in 2010.
A two-time All-Star with the Arizona Diamondbacks and top 11 finisher in Cy Young voting twice, Washington Nationals pitcher Patrick Corbin closed the 2008 JUCO season with a .240 ERA and 56 strikeouts over 45 innings pitched at NJCAA Div. III program Mohawk Valley.
All-time, future Hall of Famer Albert Pujols headlines the distinguished list of JUCO products to have played in the Majors. Pujols earned NJCAA All-American honors in 1999 after hitting .466 with 22 home runs at MCC-Maple Woods in Kansas City.