FCSL
How Do Summer College Baseball Leagues Work?
How Do Summer College Baseball Leagues Work?
From Alabama to Wyoming, Alaska to Florida and everywhere in between, summer baseball is a way of life for communities across North America.
Sep 15, 2023
by Briar Napier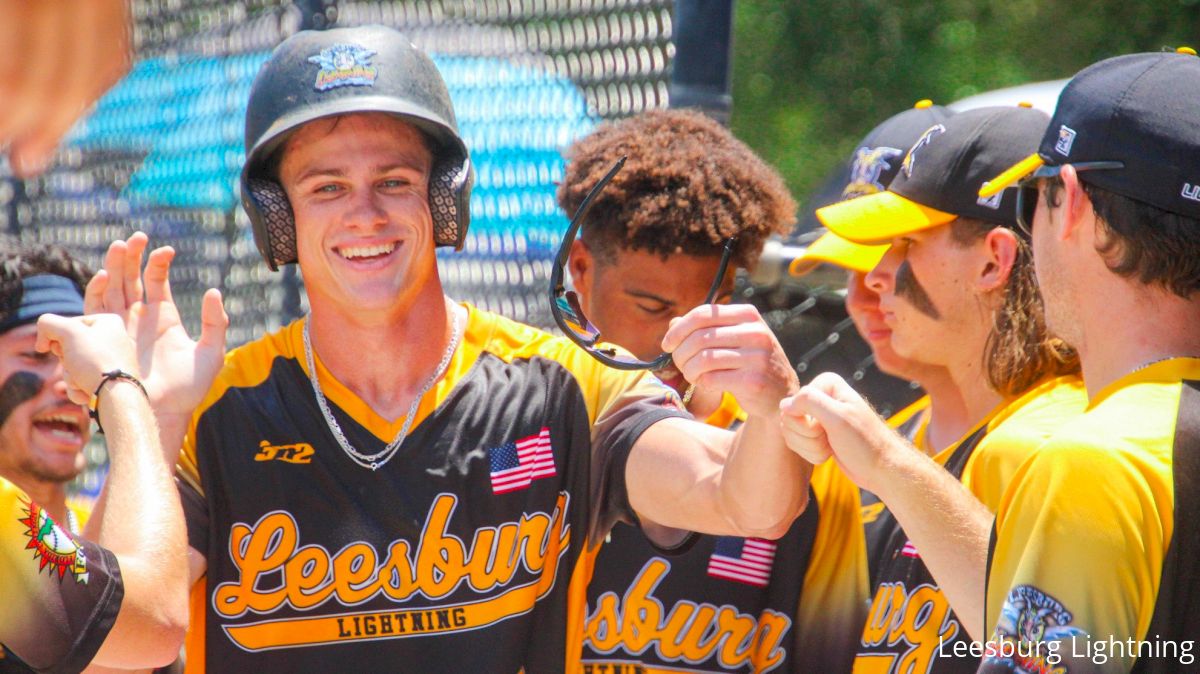 Picture this: You're a talented college baseball player who is earning playing time at your school, and you're wondering what's next as you try to extend your career and get the attention of professional teams.
Look no further than the world of summer collegiate baseball leagues.
In a sport like baseball, where high-level play extends far beyond the major leagues, summer leagues offer an opportunity for players to sharpen their skills in an environment that closely mimics the one they'd see at the professional level. It gives teams an idea of where the players could fit if they decided to pursue them via draft picks and/or signings.
For the players who seize the summertime opportunities, they frequently get some sweet rewards later on in their careers.
Meanwhile, from a fan perspective, you may have heard of the baseball team down the road, but you aren't sure what makes it different from a minor league or independent squad. If you're one of those fans, the breakdown below is for you.
From Alabama to Wyoming, Alaska to Florida and everywhere in between, summer baseball is a way of life for communities across North America. Who knows – maybe the next major-league superstar will play in a community near you.
Want to know what the deal is with summer collegiate baseball leagues but don't know where to start? Here's a handy FloBaseball guide. Remember to come back and check out the summer-league action in the future, too.
When And Where Do Summer Collegiate Baseball Leagues Play?
Besides the obvious fact that summer collegiate baseball leagues play in, yes, the summer, many leagues will start to get going shortly after the end of college baseball seasons; usually, leagues start play anywhere from late May to early June.
Seasons tend to wrap up in early-to-mid-August, often featuring some sort of playoff system and overall champion, with formats varying depending on the league.
THE DIAMOND DAWGS ARE HEADED TO LEESBURG!@CalLeonard3 of @OspreyBSB walks it off in the bottom of the tenth, and the @FCSLDawgs are headed to the FCSL Semifinals, thanks to a 9-8 victory over Orlando! pic.twitter.com/Q9n4pflFqR

— Florida League (@floridaleague) July 25, 2023
As for where summer collegiate baseball leagues play, the answer to that just about anywhere in North America.
Most states, and many Canadian provinces, field teams in various organizations (Puerto Rico has a league, too, for instance), and it's likely in most parts of the United States, at least one team is within driving distance of your current location.
Some states have leagues that consist entirely of teams located there, such as the long-running Alaska Baseball League and the California Collegiate League.
Who Plays In Summer Collegiate Baseball Leagues? Are Players Paid?
Typically, summer collegiate baseball leagues are open to players who have played at least one year of college baseball (though incoming freshmen have suited up before) and have at least one year of athletic eligibility remaining.
Though the top level of college baseball, the NCAA, has plenty of players who play for teams across the country each year, players who compete in other levels of college baseball, such as the NAIA or with junior colleges, also can suit up for summer collegiate baseball teams, provided they meet eligibility requirements.
Regarding payment, summer collegiate baseball leagues are strictly amateur in order for players to maintain their college eligibility, with host families located in the city/area of the team often providing housing for the summer and players being bussed to games.
With all of that being said, however, the recent boom of college athletes being able to profit off of their names, images and likenesses has created new challenges for leagues.
Some leagues, such as the Prospect League, are embracing NIL with partnerships designed to benefit players on their teams.
In other places, such as mentioned by many managers in the Cape Cod League when they discussed the topic with the Boston Globe, they are seeing negative rippling effects from NIL that they feel are affecting the quality of the league.
Are There Any Differences From College Baseball To Summer Collegiate Baseball Leagues?
You'll find that a common nickname for summer collegiate baseball leagues is "wood-bat leagues," and as the name indicates, wooden bats are used in pretty much every summer collegiate baseball league, which is a contrast from college baseball, where metal bats are allowed.
As wooden bats are the standard at the professional level, scouts get more of a true idea for how a prospect they're evaluating handles a type of game and schedule that more closely resembles the pros, which leads to another major difference – when games are played.
Every league handles its schedule a little differently, but summer collegiate baseball leagues usually go at a breakneck pace due to the time crunch.
#WorldPhotographyDay which is the photo of the season? pic.twitter.com/keznAuR6Ac

— Madison Mallards (@MadisonMallards) August 20, 2023
The Madison Mallards of the Northwoods League, for example, played on just about every possible day of the regular season, with the exception of postponements and the All-Star break.
Compare that to the regular-season routine of reigning college national champion LSU, which later in the year usually played a nonconference midweek game, followed by a conference series, and from an experience standpoint, players are getting a lot more in-game reps at their summer league destinations.
Have Any Summer Collegiate Baseball League Players Made It To MLB?
Yes. In fact, for most college prospects (unless they sign with a major-league organization right out of high school), grinding away in a summer league, often for multiple years, is a rite of passage in order to get noticed by major-league scouts and improve draft and/or free agency stock.
For instance, LSU teammates and future the top picks in this summer's MLB Draft, pitcher Paul Skenes and outfielder Dylan Crews, are alums of the Wareham Gatemen of the Cape Cod League and Sanford River Rats of the Florida Collegiate Summer League, respectively.
New York Yankees superstar Aaron Judge once was a member of the Brewster Whitecaps in the Cape Cod League, while Baltimore Orioles catcher Adley Rutschman played both in the Cape Cod League and West Coast League across two separate summers.
It'd be an impossible task to list everyone from every league who has made the majors after a background in summer ball, but just know that some of your favorite players might have not gotten onto a team's radar without standout performances in a summer collegiate baseball league.
Which Summer Collegiate Baseball Leagues Are Available To Watch On FloBaseball?
As of this writing, FloBaseball holds the exclusive streaming rights to two summer collegiate baseball leagues: the Florida Collegiate Summer League and the Coastal Plain League.
The FCSL, home to six teams and numerous past and present MLB players, is based entirely in the baseball hotbed of Florida and just saw its highest-drafted player in history (Crews) selected earlier this year.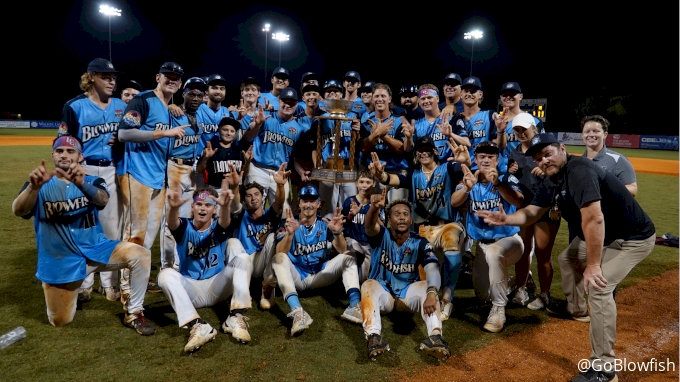 The CPL, meanwhile, predominantly is based in the Carolinas and is full of history and exciting teams, such as the Savannah Bananas, who won titles in the league while popularizing their viral "Banana Ball" format on the side, before eventually leaving to go the barnstorming route.
Both league seasons are over for 2023, but check back next May for all the action and coverage – and read about this past season while you're at it.