Independent Baseball Transactions: Summer 2023
Independent Baseball Transaction Roundup June 26th - June 30th
Independent Baseball Transaction Roundup June 26th - June 30th
Pioneer, Frontier and Atlantic League Baseball Transactions, and more news, from last week.
Jun 30, 2023
by Kyle Kensing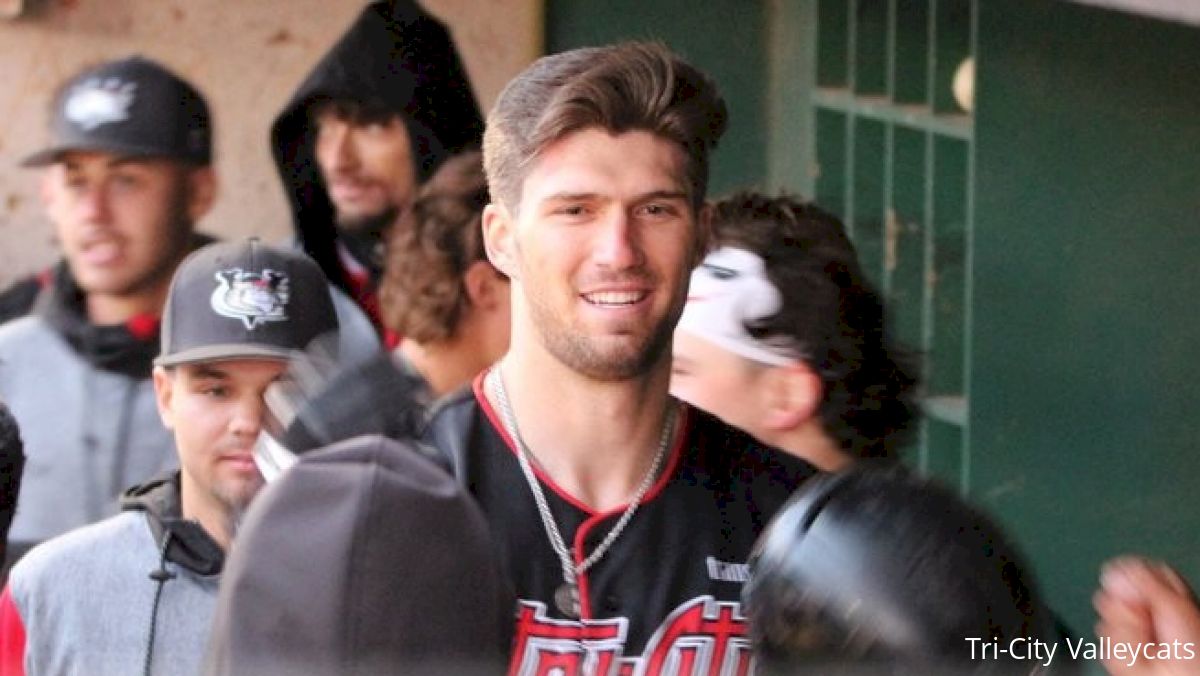 Sporting the top batting average in the Frontier League, Carson McCusker has made a statement throughout the 2023 season. Count the Minnesota Twins among those taking notice.
The Twins bought the contract of Oklahoma State alum McCusker on June 29. McCusker, an outfielder, put together a whopping .433 batting average and drove in 51 runs—both Frontier League bests—in just 37 games with the Valleycats.
McCusker's 17 home runs ranked second in the Frontier League through June 28. His outstanding performance at the plate should translate into immediate opportunities with the Twins as they lead the American League Central heading into July.
Another independent standout is headed to the AL Central this week: Outfielder Ryan McCarthy of the Pioneer League's Great Falls Voyagers, hit .372 with six homers in 22 games before the Chicago White Sox purchased his contract on June 25.
From the Atlantic League, veteran right-handed pitcher Jesus Liranzo had his contract bought by the New York Yankees from the Lancaster Barnstormers.
Liranzo pitched 10 innings of relief work for the Barnstormers, striking out a remarkable 18 batters in that time and compiling a 0.90 ERA.
FloBaseball is the official streaming provider for some of the best independent leagues in the game. Catch all the talented players by streaming the games live or catching up on replays with a FloSports subscription.
Here's a list of transactions throughout the leagues during the last week:
Atlantic League
June 29
York Revolution
Signed free agent RHP Andrew Cabezas
June 27
Lancaster Barnstormers
New York Yankees purchased the contract of RHP Jesus Liranzo
Lexington Counter Clocks
Long Island Ducks
Signed free agent C Wilson Ramos
June 25
Lexington Counter Clocks
Signed free agent LHP Mike Kicham
Long Island Ducks
Signed free agent OF Darian Sandford.
Signed free agent RHP Tom Hackimer.
Staten Island Ferry Hawks
Signed 1B Matt Winaker.
Signed RHP Ofelky Peralta.
June 24
High Point Rockers
Signed free agent LHP Justin Nicolino
Southern Maryland Blue Crabs
Signed free agent RHP Endry Briceno
Spire City Ghost Hounds
Signed free agent RHP Harold Myles
York Revolution
Signed free agent RHP Will McAffer
Frontier League
June 29
Tri-City Valleycats
Sold the contract of OF Carson McCusker to the Minnesota Twins
June 28
New York Boulders
June 27
Florence Y'alls
Lake Erie Crushers
Ottawa Titans
Sent UT Manny Garcia to the Empire State Greys to complete a previous trade.
Trois-Rivieres Aigles
Signed RHP Beau Nichols
Signed RHP Christian Scafildi
June 25
Empire State Greys
Florence Y'alls
Gateway Grizzlies
June 24
Gateway Grizzlies
Trois-Rivieres Aigles
Washington Wild Things
Pioneer League
June 29
Idaho Falls Chukars
Missoula Paddleheads
Rocky Mountain Vibes
Signed Stephen Wilmer
Signed Steve Barmakian
June 28
Great Falls Voyagers
June 27
Glacier Range Riders
Signed Jack White
Signed Jonathan Clark
Missoula Paddleheads
Northern Colorado Owlz
Signed Tim Bouchard
Signed Kris Massey
June 26
Grand Junction Jackalopes
Great Falls Voyagers
Signed Langston Ginder
Signed Xane Washington
June 25
Great Falls Voyagers
Sold the contract of Ryan McCarthy to the Chicago White Sox
How To Watch Independent Baseball In 2023
Atlantic, Frontier, Pioneer and the Coastal Summer Plain League, as well as the Florida Collegiate Summer League, are all streaming on FloBaseball and the FloSports app. Replays, highlights and more news can be found on the site.
Independent Baseball Schedule
Checkout the schedule on FloBaseball to see where your favorite teams in the Atlantic, Pioneer, Frontier, Pioneer, Coastal Summer Plain and the Florida Collegiate leagues are playing.