2023 Evansville Otters vs New Jersey Jackals
Five Ex-MLB Players Who Found Their Way To The Frontier League For 2023
Five Ex-MLB Players Who Found Their Way To The Frontier League For 2023
A look at five ex-MLB players who are playing in the Frontier League this year and how they're doing with their current clubs.
May 25, 2023
by Briar Napier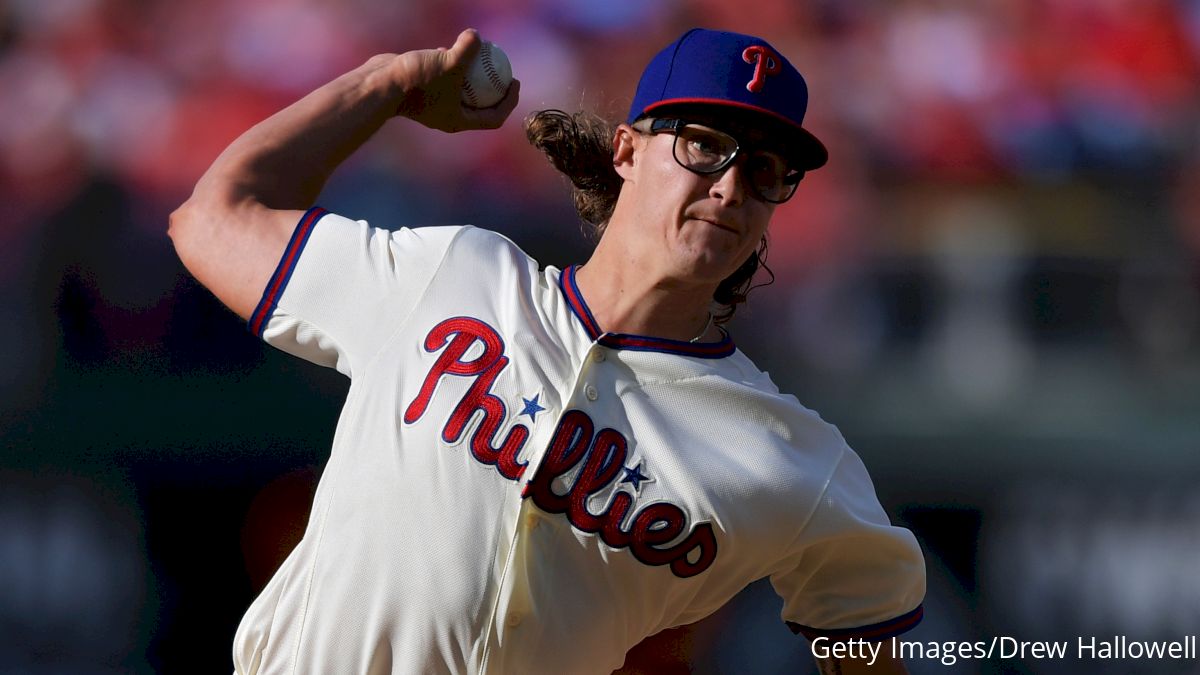 It's not easy to make a living playing professional baseball, but for a select few excellent players who impress enough people to make it to Major League Baseball, they've reached the pinnacle of their profession.
Years of sessions in the batting cage, pitching outings and more hard work culminates in a spot on a 40-man roster for a select few ballplayers, and even for those who don't stick the majors very long, they'll always be part of an exclusive fraternity of men who know what it's like to reach the top.
But the cold reality for those who don't stay is that there still are bills to be paid when the money in their major-league contracts runs out. Fortunately, independent baseball is another way to bring in the dough while playing the game – and ex-MLBers on Frontier League rosters always garner a little bit of extra attention, especially if those players spent a significant amount of time at that level.
In a level of baseball featuring former players who have squared off against the best of the best in their sport, looped into teams with budding prospects who are trying to get the attention of major-league organizations, the up-and-comers can learn a lot from the ones who have suited up for a MLB team.
If all goes right and they impress enough people, after all, some of those same go-getters may be part of the next batch to join the esteemed club of MLB alumni.
Here's a look at five ex-MLB players who are playing in the Frontier League this year and how they're doing with their current clubs, along with the legacies they left behind in the big leagues.
Aaron Altherr, OF, Tri-City ValleyCats
It's a massive accomplishment just to make it to the major leagues, let alone show enough promise and potential to stick around and be a part of a clubhouse for six seasons.
Alas, that's exactly what the German-born Altherr did prior to joining the ValleyCats for his debut in independent baseball this season.
Seeing time with four National League clubs, though likely recognized more for his time with the Philadelphia Phillies, Altherr suited up in in the big leagues for 359 games from 2014-2019, having his best year with Philly in 2017.
That season, he smashed 19 home runs and collected 65 RBIs in 107 games, finishing third on the team that year in both statistical categories.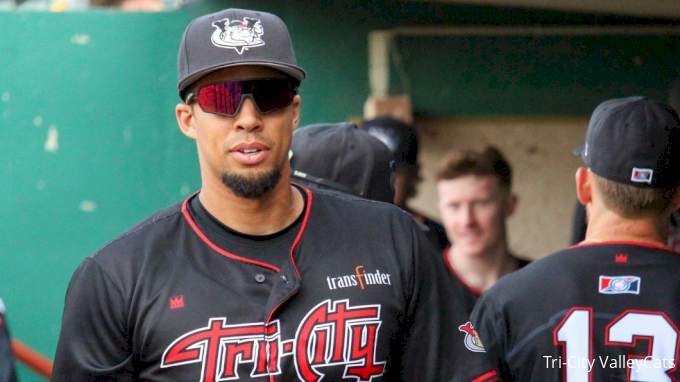 Short stints with the San Francisco Giants and New York Mets followed, then his career saw him go to South Korea for two years in the KBO League with the NC Dinos, being one of the top players on the team. He had 63 homers and 192 RBIs across those two seasons.
Now back in the United States after a one-year hiatus from the game, the 32-year-old Altherr has 33 at-bats in nine games with Tri-City as of Tuesday afternoon. He is batting .242 with four RBIs on eight hits.
But if there is indeed some pop remaining in his bat that will show itself more often later in the summer, Altherr could add some serious juice to the ValleyCats' lineup, as the club tries to improve on its fifth-place finish in the East Division a season ago.
Patrick Kivlehan, OF, New York Boulders
Likely one of the few Frontier players ever to have won an Olympic medal (silver with Team USA at the 2020 Tokyo Olympics), Kivlehan, who played a total of 137 major-league games across four seasons with four clubs, is a well-traveled man, literally and figuratively.
The native New Yorker has played baseball at the college, minor-league, major-league, fall league, winter league, independent league and international levels, plus a one-year stint in Japan last year with the Tokyo Yakult Swallows to wrap it all together, meaning that just about every type of look a pitcher has to offer, he's probably seen it at one time or another across his 1,222 games at all professional levels of the sport.
Kivlehan's strongest asset at the plate traditionally has been his power. He had 157 homers and slugged .493 across 893 minor-league games and had 10 homers with 30 RBIs in 216 at-bats in his MLB career, most of which he had in 2017 with the Cincinnati Reds (nine homers, 26 RBIs).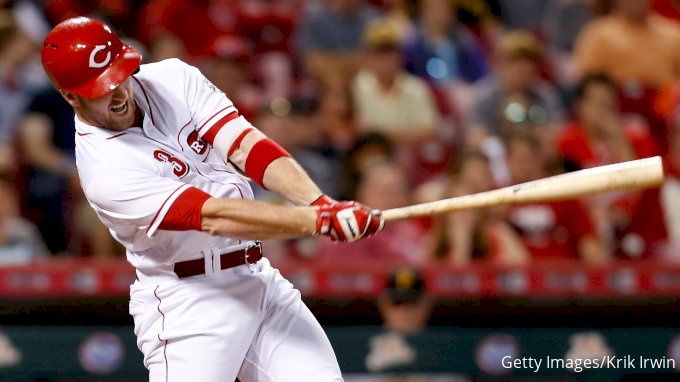 Close to family while playing the Boulders in Pomona, New York – less than 20 minutes from his hometown of Nyack – he's making the most of his homecoming. As of Tuesday afternoon, Kivlehan is slashing an impressive .405/.435/.643 with two homers and 13 RBIs, the latter of which ranks third in the league.
Vin Mazzaro, RHP, New Jersey Jackals
Pitchers with nearly 400 innings of big-league experience don't grow on trees, but the Jackals have one in their rotation in Mazzaro, a New Jersey native who started 45 games in the show with five ball clubs. He struck out 233 batters, even getting some work in the playoffs as a Pittsburgh Pirate in 2013.
At 36 years old, Mazzaro's prime is behind him, and he hasn't appeared in a major-league game since appearing for the Giants in 2016, but he's carved out a solid second act as a veteran of the independent game, playing at that level since 2017 – and in the Frontier since last season.
It is his second stint with the Jackals, overall, but first with the team since it has been a member of the Frontier League.
Welcome Back @VinceMazz Vin was drafted by the Oakland A's. Vin is on his 2nd stint with the Jackals. He led our team on the rubber in 2018. He went 3-4 with a 1.79 ERA out of the bullpen. He also had 10 saves, 44 strikeouts, and only issued 10 walks. pic.twitter.com/HI6XhRDOWo

— New Jersey Jackals (@JackalsBaseball) December 21, 2022
Mazzaro previously pitched for New Jersey in 2018 when it was a member of the now-defunct Can-Am League and returned to the club from the Sussex County Miners in the offseason. He pitched 83 innings for the Miners, striking out 72 and posting a 4.99 ERA.
His lone start with the Jackals in 2023 as of Tuesday saw him go four innings and strike out four. He allowed two earned runs on three hits, but having a dependable veteran presence at the top of rotation – especially one that's been well-accustomed to the independent scene by now – should grant a New Jersey squad looking to find its footing in its third Frontier season a key asset.
Mike Kickham, LHP, Florence Y'alls
Drafted in the sixth round by the Giants in 2010, Kickham, originally from Missouri, made the majors twice (in two stints) and now is testing the waters in the Frontier League as a 34-year-old trying to prove he's at least got another year of climbing up the ladder left in him.
Kickham threw nearly 900 innings in the minors, many of which were at the Triple-A level, though his first tenure in the majors came during the 2013-2014 season with the team that drafted him.
That year, he tossed 30 1/3 MLB frames across 14 appearances.
Six years later, his name was called again, this time by the Boston Red Sox during the pandemic-affected 2020 season. It was then that he picked up his first (and to date, only) MLB victory.
The next season, he played in a single game with the Los Angeles Dodgers, bringing his inning count in his second big-league stint to 16 innings.
The former Major Leager, Kickham, kicks the game off with a K 🦵 pic.twitter.com/SCVxcB8mZV

— Florence Y'alls (@florence_yalls) May 18, 2023
Kickham signed with Florence in March, returning home to the United States after brief stints in leagues in Mexico and Venezuela, and made his debut as a starter in the Y'alls' opening 2023 series against the Gateway Grizzlies.
To date, he's still looking for the first win in independent baseball. After two starts, he has no decisions and a 5.40 ERA across five total innings, but there's still a long summer to go – and Kickham, obviously, has been properly battle-tested.
J.D. Hammer, RHP, Lake Erie Crushers
If you don't recognize the name, diehard MLB watchers (especially those who are Phillies fans) definitely will recognize Hammer by the thick black glasses he wears on the mound due to poor eyesight, resembling fictional hurler Ricky Vaughn's getup in the classic baseball film "Major League."
But the Colorado native is more than just a bit of a meme – he was a pretty good option from the bullpen in two major-league seasons with Philly, too.
Originally drafted by the Colorado Rockies in 2016 out of Marshall, Hammer was acquired by the Phillies in a trade the next year between the two organizations that sent All-Star and sidearm reliever Pat Neshek to Denver.
Hammer made his MLB debut with Philadelphia two years later, appearing in 20 games with a 3.79 ERA across 19 innings, then had a second run with the club two years later with similar results, going 20 innings in 2021 with a 4.95 ERA and 22 strikeouts.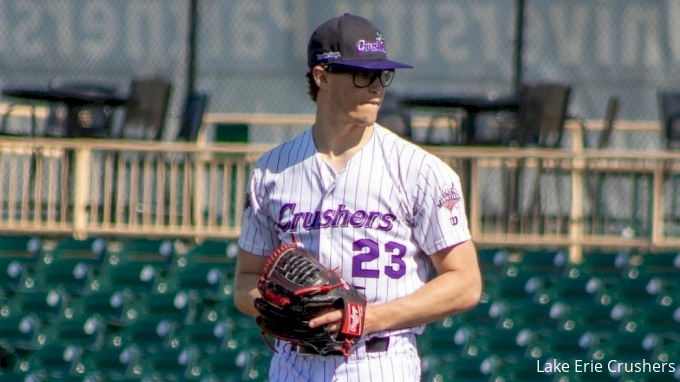 Free agency after that season led Hammer back to the Rockies (where he spent all of 2022 with Triple-A Albuquerque) and another election to go into free agency after that led him to the Crushers, where he's making his debut in independent baseball.
So far in 2023, Hammer has been on it for Lake Erie, going five innings in five appearances with four strikeouts and a 1.80 ERA.
The 28-year-old has brought an extra edge to the Crushers' staff – and a great Charlie Sheen cosplay, too.