2023 CAA Baseball Championship
Loaded 2023 Colonial Athletic Association Baseball Championship Hits SC
Loaded 2023 Colonial Athletic Association Baseball Championship Hits SC
An outstanding season for Colonial Athletic Association baseball reaches a climax at the 2023 CAA Championship in South Carolina.
May 21, 2023
by Kyle Kensing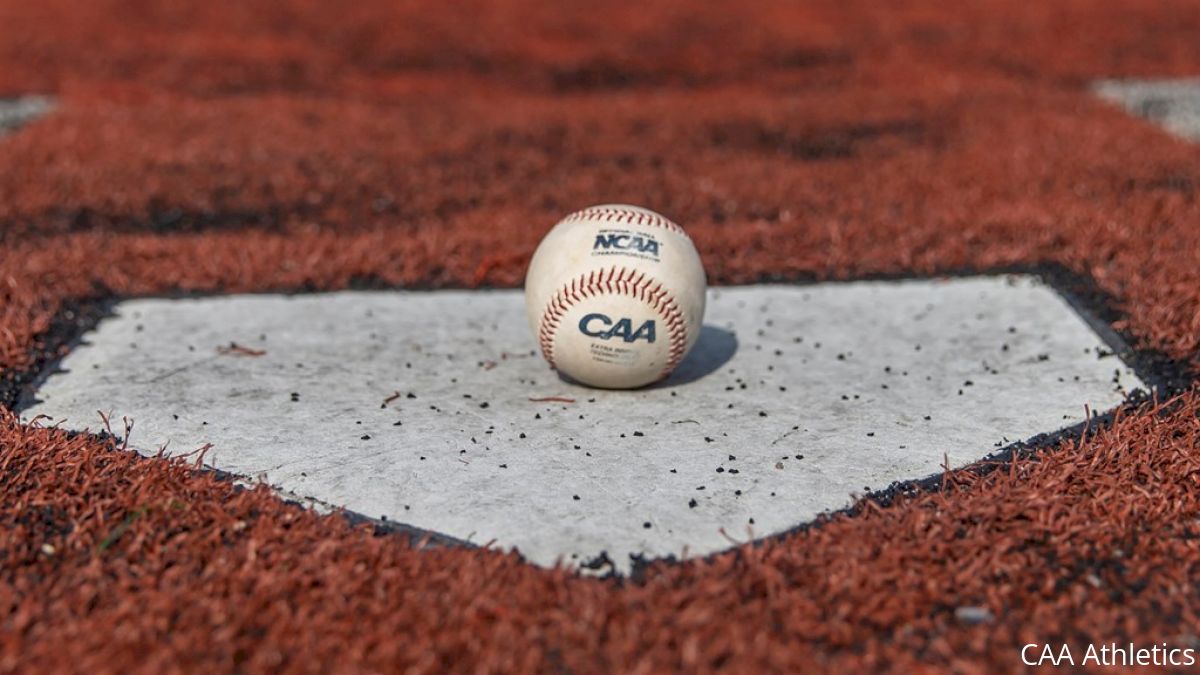 An outstanding season in the Colonial Athletic Association heads into the definitive stretch, with the field for the 2023 CAA Baseball Championship set.
Six teams vie for the CAA crown and an automatic berth in the NCAA Tournament — though the conference has a compelling case for multiple bids on the road to Omaha this year.
Five CAA teams head into the league championship with RPI of 76 or better, with four in the top 70.
Northeastern sports the conference's best RPI ranking through the final regular-season weekend, sitting at 27. The Huskies may be destined for the NCAA Tournament field no matter what, but they'll seek to leave no doubt when they join the rest of the group at the Ballpark at Patriots Point in Mount Pleasant, South Carolina.
And while NU boasts the CAA's best RPI, the Huskies are not one of the conference's top two seeds — those honors go to No. 1 UNC Wilmington, a viable at-large candidate in its own right, and No. 2 Elon.
The Seahawks and Phoenix earned opening-round byes and will await the winners of the Championship's opening two contests, set for Wednesday.
No. 1 UNC Wilmington
Record: 31-21, 20-8 CAA
UNCW clinched the top seed thanks to a series sweep of William & Mary to close out the regular season.
The Seahawks faced a brutally challenging schedule over the closing weeks of the campaign, drawing three nationally ranked opponents in No. 1 overall Wake Forest; future CAA rival Campbell; and Northeastern.
The Seahawks picked up the series win over Northeastern, a huge cornerstone in UNCW's at-large resume and regular-season championship. The club now looks to capitalize on its top seed when it heads to South Carolina.
Six Seahawks with at least 148 at-bats have averages of .300 or better, led by Jac Croom's .360. Croom is one of five from the same group of six .300-plus hitters who has knocked out six or more home runs.
Croom also is a standout defensively.
Nothing but #webgems and #caatopplays from Jac Croom tonight ... here's what we get to see every game #NCAABaseball #UNCW pic.twitter.com/Hk0IILPx2v

— UNCW Baseball (@UNCWBaseball) April 2, 2023
Trevor Marsh's 11 home runs is tops among the plus-.300 batters, while Tanner Thach — hitting .295 — has team-highs of 14 home runs and 68 RBIs. Only Delaware's Joey Loynd has driven in more runs than Thach.
Zane Taylor and Jacob Shafer have combined for the majority of UNCW starts, tallying 15 and 14, respectively. Taylor's 3.06 ERA is third-best in the CAA. So, too, is his .228 opponent batting average.
No. 2 Elon
Record: 32-20, 19-9
Solid pitching and one of the CAA's most powerful hitters shape Elon's conference-championship pursuit.
Phoenix ace Shea Sprague is second among all CAA pitchers in ERA at 2.80 and has struck out 77 through an impressive 83 2/3 innings of work.
The Elon pitching staff does not lose anything when Justin Mitrovich gets the call, either. In 12 starts, Mitrovich sports a 3.84 ERA with 60 strikeouts.
The 1-2 punch set the tone for the Phoenix in one half of the inning, while Justin Cassella takes over in the other.
Cassella is batting .338 with a 1.113 OPS and .719 slugging percentage over his 160 at-bats. He has 16 home runs on the season, beating out Tanner Holliman and his 13 for team-high.
A grand slam by #12 Justin Cassella extends Elon's lead in the first. #PhoenixRising pic.twitter.com/7Mf1bpaay1

— Elon Baseball (@ElonBaseball) March 24, 2023
No. 3 Northeastern
Record: 41-12, 20-10
Northeastern finding itself in Wednesday's opening round speaks to how strong the CAA has been at the top this season, because NU has the look of a surefire NCAA Tournament team. The Huskies have been almost unbeatable outside of the conference, boasting wins over Duke, UConn and Boston College.
Series losses to UNCW and William & Mary over the final stretch of the CAA slate dropped NU to No. 3 and a rematch with William & Mary on Wednesday.
Northeastern thrives with a combination of lights-out pitching and power at the plate.
Offensively, six Huskies boast a batting average of .315 or better in at least 108 at-bats, led by Mike Sirota's .364.
⬆️ 3 | The Huskies strike first!

Mike Sirota hits ANOTHER home run!#HowlinHuskies pic.twitter.com/BNedEceZap

— Northeastern Baseball (@GoNUbaseball) May 13, 2023
Sirota has also launched 17 home runs, second on the team — and in the league — to only Tyler MacGregor. Northeastern boasts three of the CAA's top four home run hitters, with Alex Lane adding 15 and Cam Maldonado boasting 12.
With 97 homers as a team, Northeastern ranks 15th nationally at hitting the long ball.
Meanwhile, the team also has gotten some top-notch starting pitching from Aiven Cabral. His 2.35 ERA leads the conference.
Jake Giliotti has a 3.23 ERA and is undefeated in eight starts at 7-0.
No. 4 College of Charleston
Record: 34-20, 18-12
Charleston hosts this year's CAA Championship. The Cougars will look to capitalize on home-field advantage, starting Wednesday against fifth-seeded Delaware.
Charleston scored a late-season series victory over UNCW at Patriots Point, possibly setting a solid foundation for the Cougars' postseason aspirations. Both wins were by a single run, the second of which saw Trotter Harlan go 3-for-4 with five RBI.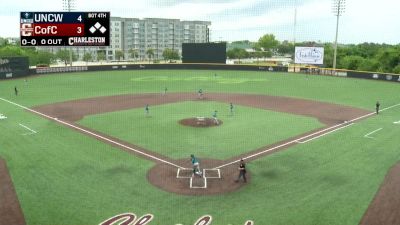 Unlock this video, live events, and more with a subscription!
Get Started
Already a subscriber? Log In

Harlan will play a big part in Charleston's title pursuit. His 10 homers and 50 RBIs lead the team, while Cole Mathis and Luke Wood are right behind with nine home runs apiece and 47 and 46 RBIs, respectively. Mathis and Wood are hitting team-leading averages of .332 and .312.
Mathis also has shined as one of the Cougars' primary starting pitchers. He sports a 3.63 ERA over 57 innings of work.
Trey Pooser and Ty Good, meanwhile, have 3.81 and 4.01 ERAs over 80 1/3 and 76 1/3 innings, respectively. Good has struck out 89 to lead the CAA.
No. 5 Delaware
Record: 29-27, 17-13
Wins in its last three conference series propelled Delaware into the CAA Championship and the No. 5 seed. The Blue Hens open with host Charleston, an opponent Delaware swept over the first weekend of April.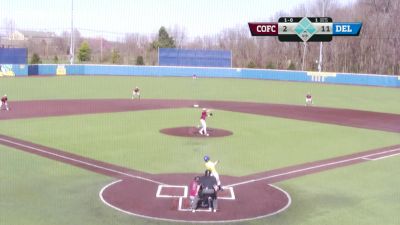 Unlock this video, live events, and more with a subscription!
Get Started
Already a subscriber? Log In

UD will look to recreate the offensive output it produced at home against the Cougars, which included four-RBI performances from Joey Loynd and J.J. Freeman in an 18-2 Blue Hens win.
Loynd sports a 1.160 OPS to go with his league-leading 79 RBIs. Freeman is hitting a stout .332 and has 11 home runs. The two are key to igniting the Delaware offense in pursuit of a dark-hose championship run.
UD will also lean on Joey Silan, the ace of the pitching staff. Silan has thrown seven innings in four of his last five appearances and limited opponents to two earned runs in a pair of those contests.
No. 6 William & Mary
Record: 32-21, 15-13
William & Mary scored one of the best wins for any CAA team this season when it beat Campbell in nonconference play. The Tribe also scored the late-season win over their first-round opponent, Northeastern, to prove just how dangerous a postseason opponent they can be.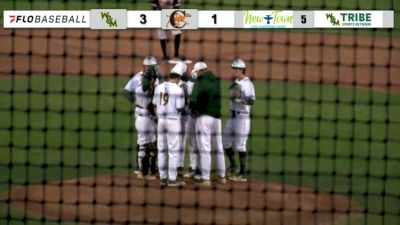 Unlock this video, live events, and more with a subscription!
Get Started
Already a subscriber? Log In

Ben Williamson has been one of the CAA's best hitters. He led William & Mary into South Carolina with a .400 batting average and 12 home runs.
Joe Delossantos, whose eight home runs are second on the team to Williamson, also is just behind the Tribe's leading batter with 44 RBIs (Williamson's driven in 49).
Nate Knowles has shined as William & Mary's ace with a 3.30 ERA and 70 strikeouts, but he works limited innings. The Tribe bullpen goes deep, which could play a part in a potential W&M run through the CAA Championship.