Pioneer Baseball League (PBL)
Pioneer League Batters To Watch Include College Stars, Returning Talent
Pioneer League Batters To Watch Include College Stars, Returning Talent
A crop of outstanding hitters promise to light up the Pioneer League in the 2023 season.
May 19, 2023
by Kyle Kensing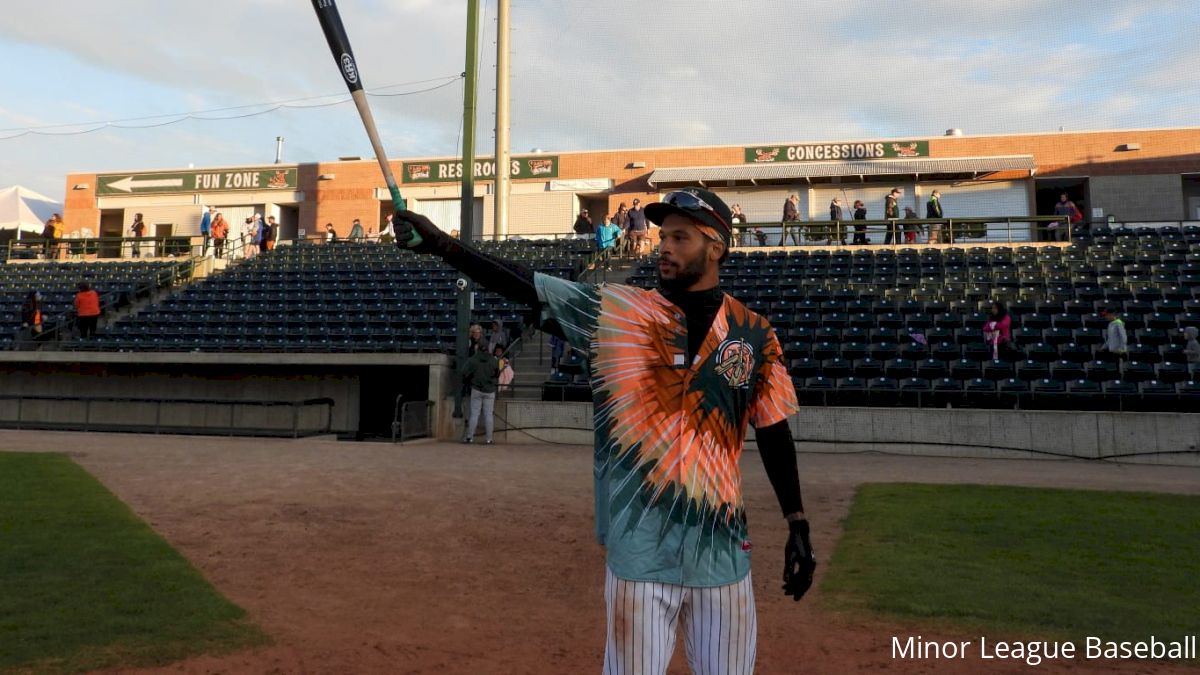 Pioneer League baseball returns in 2023 with a promising lineup of players in the mix. This season's rosters include many standout hitters with lofty track records at various levels, including in previous Pioneer League campaigns.
Check out these five players, who could do some damage at the plate in 2023.
Jason Ajamian, 1B - Billings Mustangs
After a brief stint with the Boise Hawks a season ago (seven games), Jason Ajamian is back in the Pioneer League with the Billings Mustangs.
Ajamian hit .304 in his limited time with Boise, but 23 at-bats was ample opportunity for the first baseman to hit a home run and drive in eight runs.
Last year at Cal State Monterey Bay, he hit .345 with 12 home runs and 67 RBIs.
Jared Akins, OF - Missoula PaddleHeads
Well-established as a fearsome force at the plate in the Pioneer League, 2023 marks Jared Akins' third campaign in Missoula.
He batted .308 in 2021 over 253 at-bats, which included 13 home runs. Akins followed that effort with seven home runs in 197 at-bats in 2022, posting a .310 average with a .497 slugging percentage.
Akins' resume also includes a .328 batting average and 11 home runs at Fresno State, plus 11 homers over 329 at-bats with the Midwest League's Cedar Rapids Kernels.
Ryan Cash, 2B - Glacier Range Riders
Second baseman Ryan Cash returns for another season with the Glacier Range Riders after an excellent 2022 campaign.
Cash hit .326 for the Range Riders a year ago with 56 RBIs on his 108 hits.
Cash is dangerous once he's on base, too, having stolen 24 bases last season, an impressive jump from the eight he swiped in his final collegiate season at Oral Roberts.
At ORU in 2021, Cash hit .342 in 258 plate appearances, good for third in the Summit League.
Brian Dansereau, OF - Ogden Raptors
Just about everywhere he's played, Brian Dansereau has easily cleared .300 batting.
He played for both the Northern Colorado Owlz and Ogden Raptors last season.
He went 30-for-96 with four home runs and 26 RBIs for the former and 85-for-239 with eight homers and 67 RBIs for the latter.
Dansereau also tripled six times in the 2022 Pioneer League season, an eye-popping total that underscores his speed as well as his power.
Dansereau previously batted .352 for a season in the Pecos League, and at West Georgia of the Gulf South Conference, he hit .328 and .313 in two collegiate seasons.
Jordan Fitzpatrick, OF - Grand Junction Jackalopes
Over the last two years of his college career at Missouri Southern, Jordan Fitzpatrick produced OPS of 1.144 and .884, homered 23 times and drove in 94 runs.
The outfielder brought similar pop at the plate to the Pioneer League in 2022 with Grand Junction.
Fitzpatrick hit a whopping .344 in 160 at-bats last season with seven home runs and 35 RBIs. His OPS was .942, and he slugged at a .544 clip.
He is back with Grand Junction, formerly the Rockies and now the Jackalopes, in 2023, and should be a cornerstone for the Grand Junction's batting order.