Frontier League
Frontier League West Division Pitchers Bring Pro, International Experience
Frontier League West Division Pitchers Bring Pro, International Experience
Between award winners, major leaguers and national teamers, there's a standout pitcher for everyone in the Frontier League West Division this season.
May 14, 2023
by Briar Napier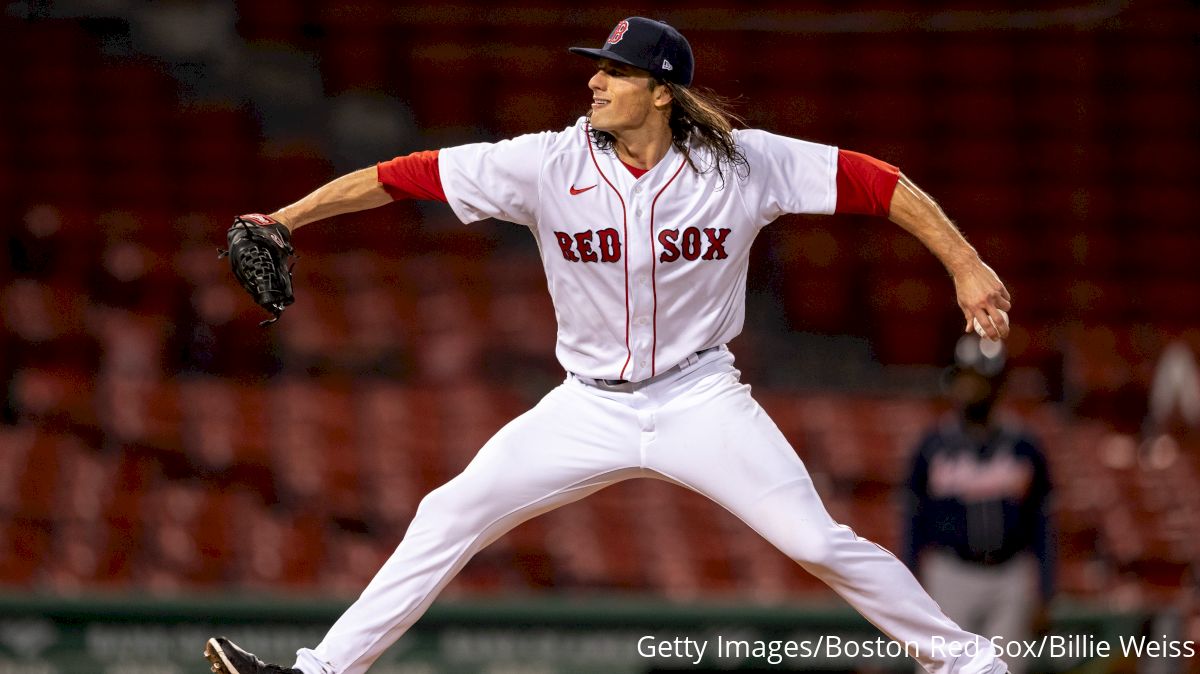 Between award winners, major leaguers and national teamers, there's a standout pitcher for everyone in the Frontier League West Division this season.
But can they help lead a West Division team back to a Frontier championship, after losing out last year to the East's Quebec Capitales? That's a big, looming question.
Still, there's a good core of talent on the mound many teams in the division can rock and roll with, but as the heat of both the season, and the outdoors, rises over the next couple of months, rotation depth and star pitchers performing at their absolute best when their teams need them likely is going to be one of the defining factors behind any club charging for a title.
One of the beautiful things about independent baseball, however, is that the seasonal roster turnover can unearth some gems in the rough and/or the best play out of certain players.
The names listed below as pitchers to watch in the West in the 2023 Frontier season won't be the only ones who could be bound to make a splash in the summer sun, but they've done things in the past that make them worthy of watching.
After all, you could see one of them suiting up for a big-league club one day and take pride in knowing you saw him back in his days of independent ball.
Here's a look at five pitchers to check out this year in the West Division of the Frontier League, which got up and running this week. Maybe games this year will be broadcast live on FloBaseball.
Kobe Foster, LHP, Washington Wild Things
A proven winner everywhere he's been, maybe the fact that Foster won the Frontier's Rookie of the Year Award last year finally got people to notice just how worthy the 25-year-old is of your attention when he's on the mound.
After a dominant college career at NAIA Tennessee Wesleyan, going 26-2 with a lethal 1.77 ERA in 198 1/3 innings, the Wild Things snapped up Foster upon his college graduation and let him rocket his way to the top of the starting rotation.
He finished with an 8-1 record and a 1.00 ERA – the lowest single-season mark in Washington history by a pitcher who has thrown a minimum of 50 innings.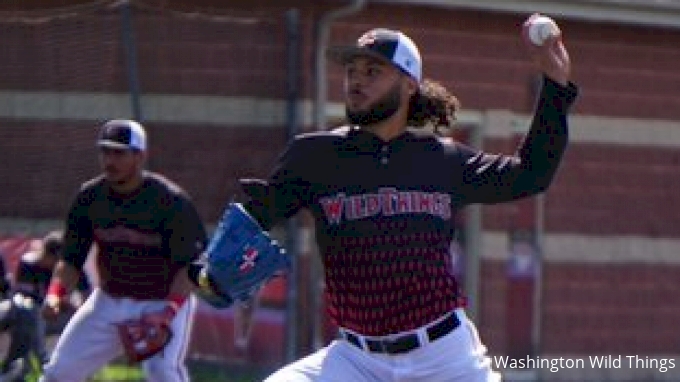 He was an easy choice by the Wild Things for a contract extension (which Foster signed in January), and though he made just 11 appearances and didn't pitch enough to qualify for league-leading lists, Foster certainly made the most of his work when he got it, allowing one home run in 63 innings, while posting a regular-season scoreless streak of 23 innings.
His 2023 season got off on the right foot, too. He started on Opening Day against the Evansville Otters and threw four innings of scoreless ball.
He should remain a key piece of the Wild Things' rotation, as the club defends its West Division crown.
Cole Cook, LHP, Joliet Slammers
Just four pitchers in all of the Frontier last season had double-digit wins while posting an ERA under 3.25, and Cook is the only one who's returning this year to the team he achieved the feat with.
Joliet sure will be happy, as it's an important season ahead for them – the Slammers narrowly missed out on the postseason after finishing in fourth in the West and 3 1/2 games out of the Wild Card spots – and needs all the help it can get to finish the job and return to the Frontier playoffs for the first time since their title win in 2018.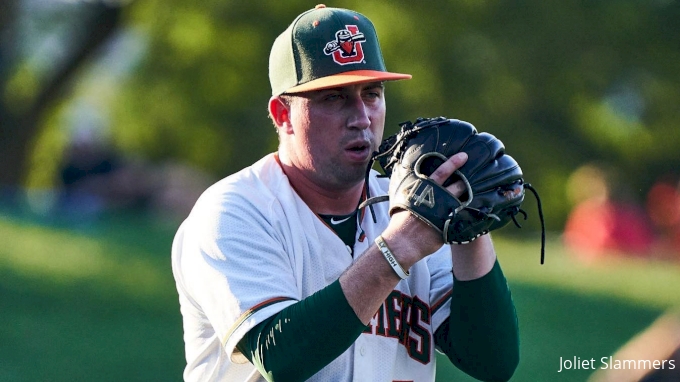 Cook went 11-7 with a 3.20 ERA in 2022, striking out 109 batters in 118 innings. He was named a Frontier All-Star during the stretch, as his homecoming season (after the former Bradley pitcher and Illinois native spent 2021 in the Pioneer League with the Missoula PaddleHeads in Montana) went about as well as it possibly could've and set the stage for another year of potential further growth.
Only turning 26 in July, Cook's got plenty of career ahead of him to make something out of that high ceiling, and he gets to do it in front of his home-state fans.
Alexis Rivero, RHP, Lake Erie Crushers
Even after finishing tied for second in the Frontier in saves (20), Rivero didn't take much time in the offseason to rest. It was quite the opposite, as his performances for the Crushers likely helped open some new, exciting doors for him.
Opting to spend the winter pitching in Puerto Rico for Leones de Ponce, where he kept up his elite-level, closing with 11 saves in 29 2/3 innings in the island's winter league, Rivero got selected earlier this year for the opportunity of a lifetime: representing his home country of Venezuela in the World Baseball Classic.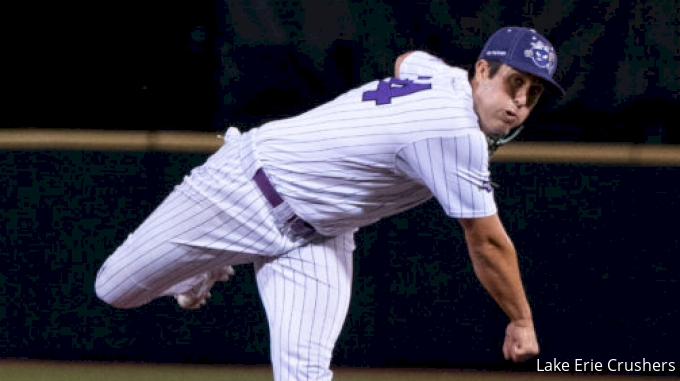 Playing alongside legendary countrymen, such as MLB superstars Miguel Cabrera and Jose Altuve, he was part of the Venezuelan team that ran the table in Pool D, before losing in the knockout rounds to an eventual finalist, the United States.
Back with Lake Erie as arguably the top closer in the league, and with new frontiers uncovered in his well-traveled career, including stints up to Triple-A and time spent in his home country's winter league, Rivero will test what he learned over the past few months while being surrounded by Venezuelan players who made their marks at the highest levels of the game.
Shumpei Yoshikawa, RHP, Schaumburg Boomers
Yoshikawa's status for 2023 is still a bit up in the air, but if he does indeed suit up again soon for Schaumburg, the 28-year-old starter – and the West's returning strikeout leader after 117 Ks last season – likely will be a force again on the mound for a Boomers staff that had the most punch-outs in the Frontier a year ago (921).
A highly-touted amateur player in his native Japan, Yoshikawa opted to test the waters of the American game – rather than do what many talented Japanese players do by staying home to play in Nippon Professional Baseball – by signing a minor-league deal with the Arizona Diamondbacks in 2018.
🚨WE PUT PEN TO PAPER🚨

We have re-signed Dylan Stutsman & Shumpei Yoshikawa for the 2023 season! Welcome back to Schaumburg!

Read more at: https://t.co/548UIquXLg#boomercountry pic.twitter.com/qEuD7y9jTo

— Schaumburg Boomers (@boomersbaseball) January 28, 2023
He made it up to Triple-A with the D-Backs in 2021 but didn't go further, opting to enter the independent ranks the next year with Schaumburg, and it yielded productive results.
Yoshikawa re-signed with the club in January, but as of this writing, he's on the Boomers' inactive list for an unspecified reason, leaving the team without a big piece of their starting rotation to start the 2023 campaign.
But when/if he returns, the Boomers immediately will get a boost from a player who has proven he knows how to send batters right back to the dugout in high frequencies.
Mike Kickham, LHP, Florence Y'alls
Kickham, a sixth-round draft choice of the San Francisco Giants in 2010, climbed the minor-league mountain and made it to the majors twice in two different stages of his career.
In making his American independent league debut in 2023, who says that yet another career renaissance can't be in the cards at age 34?
A minor-league veteran who threw 882 1/3 innings (most of which came in Triple-A) in several teams' farm systems, the Missouri native's major-league tenures saw him first throw 30 1/3 innings from 2013-2014 with the team that drafted him, then again in 2020 and 2021 with the Boston Red Sox and Los Angeles Dodgers, respectively.
Welcome the 859, Mike❗️

Mike brings a Championship pedigree to Florence with winning the World Series in 2014 pitching for the @SFGiants. The expirenced lefty pitched over 925 innings of professional ball & played in the big show on the Giants, @RedSox & @Dodgers. pic.twitter.com/8QrPHNZPZM

— Florence Y'alls (@florence_yalls) March 14, 2023
He picked up his first (and to date, only) MLB win with Boston during an abbreviated season affected by the COVID-19 pandemic.
He signed with Florence in March, returning to the United States after brief stints in Mexico and Venezuela, and made his debut as a starter in the Y'alls' opening 2023 series against the Gateway Grizzlies.
With plenty of experience against high-level competition in his back pocket, Kickham has arrived to the Frontier as a wily vet aiming to show the up and comers across the league that he's still got a little bit left in the tank to show off.