2023 York Revolution vs Long Island Ducks
Lefties Braymer, Raquet Among Atlantic League Pitchers To Watch
Lefties Braymer, Raquet Among Atlantic League Pitchers To Watch
The Atlantic League features a variety of standout pitchers in the 2023 season.
May 12, 2023
by Kyle Kensing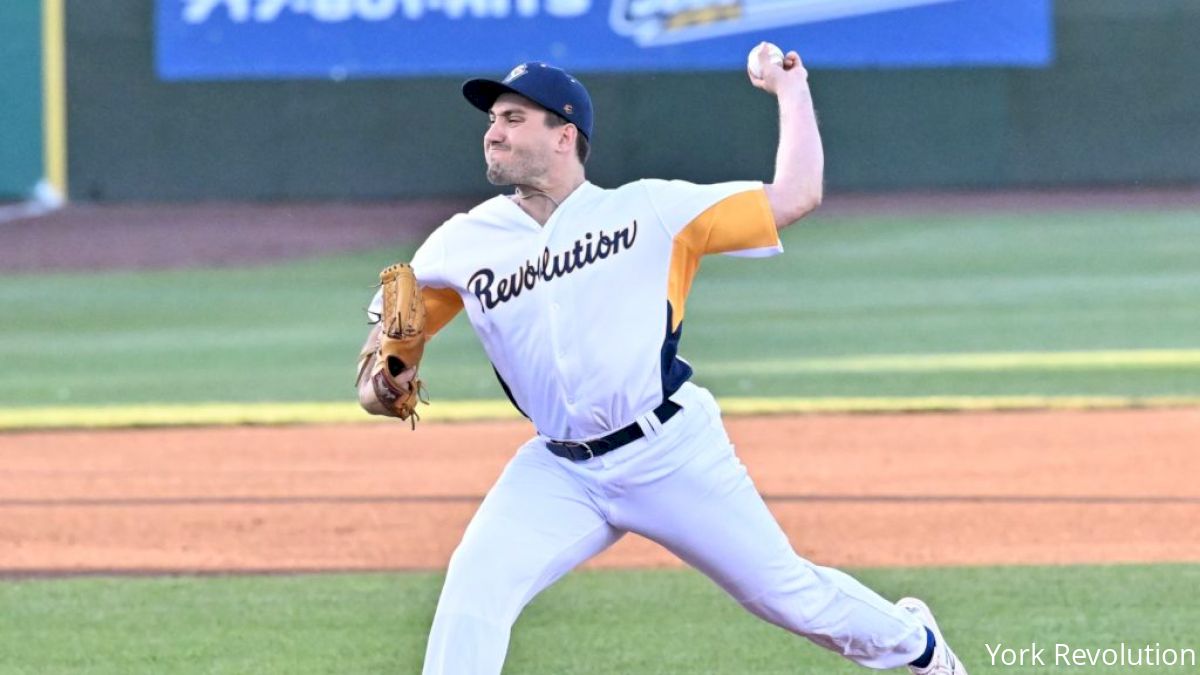 Atlantic League clubs boast impressive lineups of pitchers in the 2023 season. Some familiar faces return for the new campaign, along with impressive newcomers.
Some of the pitchers off to hot starts this spring figure to be at the forefront of the league throughout the season. Keep an eye on these five.
Ben Braymer, High Point Rockers
Lefty Ben Braymer arrived in the Atlantic League this season after a stint in the Washington Nationals organization. Braymer spent the previous two seasons in AAA Rochester, though was limited in 2022.
Braymer has Major-League stuff, and indeed pitched for the Nationals in 2020. He accrued a 1.23 ERA with eight strikeouts over three appearances for Washington.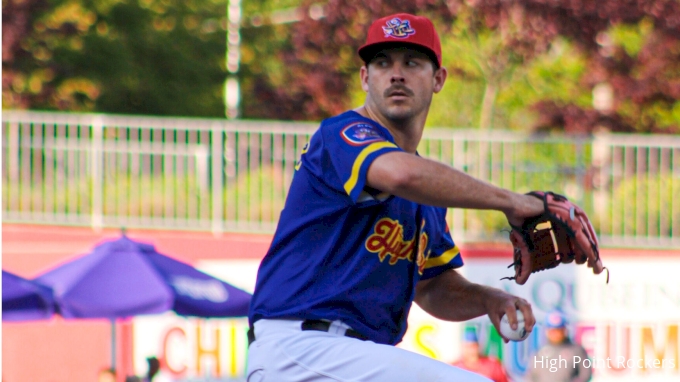 Through his first three starts with High Point, Braymer has yet to give up an earned run, struck out 16 batters and sports a WHIP of 0.667.
The Auburn University product looks nothing short of dominant early into his Atlantic League.
Joe Kuzia, Long Island Ducks
Six-foot-five right-hander Joe Kuzia returns for his season in the Atlantic League, this year appearing for the Long Island Ducks.
Kuzia finished 2022 with Staten Island, posting an ERA of 3.96 with 72 strikeouts.
Early into the current season, Kuzia has struck out 13 in 9 2/3 innings of relief work and boasts a strikeouts-to-walks ratio of 3.25.
Jared Lakind, Lancaster Barnstormers
No stranger to the Atlantic League, Jared Lakind returned in 2023 for his fourth season with Lancaster, but first full campaign as a Barnstormer since 2019.
In that season, Lakind struck out 98 batters over 142 innings pitched.
Thus far in 2023, Lakind has an ERA of 2.30 with 19 strikeouts through 15 2/3 innings of work.
Nick Raquet, York Revolution
Left-hander Nick Raquet has enjoyed an impressive debut in the Atlantic League, storming out to with a 2-0 record through his first three starts with a 1.47 ERA and 10 strikeouts.
Raquet finished his college career at William & Mary with 95 strikeouts in the 2017 season.
He began his professional career in the Washington Nationals organization, where he concluded with Potomac. Raquet pitched 130 1/3 innings with 122 strikeouts for Potomac in 2019, his last season before joining York.
This lefty's return to the mound is shaping up to be one of the most noteworthy developments early into this Atlantic League campaign.
Marcus Walden, Gastonia Honey Hunters
Marcus Walden returns to Gastonia after an impressive 2022 campaign with the Honey Hunters.
Last year, Walden finished with a 2.86 ERA over nine starts with 34 strikeouts and a 0.874 WHIP.
The veteran Walden is off to another strong start in his second go-around with Gastonia, sporting a 2.50 ERA with 21 strikeouts through his first 18 innings.
Walden came to the Atlantic League from stints in the Boston Red Sox, Chicago Cubs and Milwaukee Brewers organizations.