Frontier League
Experience And Past Success Will Fuel Top Frontier League Sluggers In 2023
Experience And Past Success Will Fuel Top Frontier League Sluggers In 2023
Independent baseball can be great for players who fell through the cracks or need new opportunities. Here's five of the top sluggers in the Frontier League.
May 12, 2023
by Briar Napier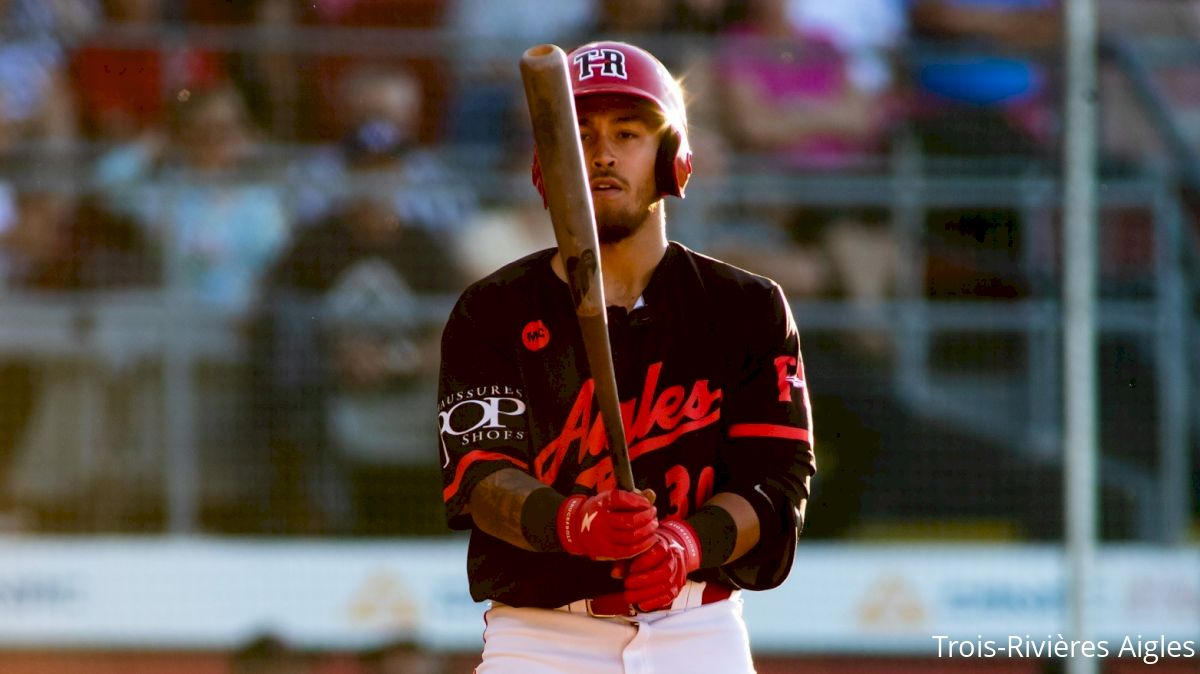 For the sluggers who fell through the cracks, need new surroundings or something in between, independent baseball comes to the rescue.
No independent baseball league in America has done it longer in a continuous stretch than the Frontier League, a launching pad for numerous former, and current, MLB players who are applying their trade at numerous levels with major-league organizations.
There likely are some names signed on for Frontier clubs that will be in a big-league ballpark one day – or they've suited up for a MLB club in their careers already. Players who've either realized, or someday will realize, that potential are all over the place in the league.
In the East Division, names that especially catch the eye are dotted across the teams.
The five players listed below earn their dough with their bats, proving themselves – either through prior performances in the Frontier, or elsewhere – to be some of the top offensive weapons in all of independent baseball and worthy of attention from scouts, fans and observers everywhere.
So, if one of these players is signing with a major-league team and/or leading the Frontier's offensive statistical charts in a few months, thank this article for bringing you onto them in the first place.
Here's a look at five hitters to check out this year in the East Division of the Frontier League, which gets going this week. Many games this season will be broadcast live on FloBaseball.
David Vinsky, OF, New York Boulders
A former MLB Draft choice and minor-leaguer of the St. Louis Cardinals out of Division II Northwood, Vinsky made the jump to independent ball for the first time in 2022 and thrived immediately with the Boulders, batting .349 with 20 home runs, 84 RBIs (the latter of which saw him ranked fourth overall in the league) and a Frontier-record 98 runs scored.
Those stats also made him part of a devastating 1-2 combo in the lineup last season with fellow outfielder Chris Kwitzer (Frontier-best 96 RBIs), who also returns to the team.
So yesterday was pretty cool…

The Boulders smashed 9 home runs to set a new franchise and @FLProBaseball record!

Take a look at 'em 👇 pic.twitter.com/UGjjvWUd6t

— New York Boulders (@nyboulders) July 13, 2022
But where Kwitzer, obviously a very talented hitter in his own right, thrived on the opportunities given to him last season with runners on the basepaths, Vinsky slashed .349/.429/.587 (compared to Kwitzer's .301/.348/.537).
Vinsky also is a few years younger than his counterpart, only just turning 25 in July, so that makes him, if there's even more room for the Frontier All-Star to grow, a prime candidate for a breakout year with as high as an MVP-level ceiling.
New York will need it if it hopes to make a deeper postseason run than last year's one-and-done exit in the East Division Wild Card game.
L.P. Pelletier, OF, Trois-Rivières Aigles
Pelletier unfortunately won't be around for the Aigles' 2023 opening series this weekend against the Tri-City ValleyCats due to being placed on the 14-day injured list earlier in the month, but the sooner Trois-Rivières gets the two-time MLB Draft pick back to full health, the better its chances will be to compete in the East Division.
The native Quebecer and 27-year-old is looking to make it three straight years of batting .328 or better in the Frontier. He reached that mark in 2021 with Equipe Quebec, then did so again by improving on that threshold with a .340 average for the Aigles, being both their best qualifying hitter and one of the top players in the batter's box in all of the Frontier League.
L.P. Pelletier fracasse trois records des Aigles cette saison! 💪

👉 Moyenne au bâton en une saison
👉 Doubles en une saison
👉 Points marqués en une saison

Bravo L.P. 👏#AiglesTR #NewFrontier #frontierleague pic.twitter.com/Ir2OLCsffQ

— Aigles de Trois-Rivières (@Aigles_TR) September 7, 2022
With his game also featuring some lethal speed (63 stolen bases the past two seasons) and a bit of underrated power (14 home runs, 58 RBIs, .564 slugging percentage in 2022), Pelletier – last year's Murray Zuk Award winner as Canada's top offensive player in an independent or foreign league, as awarded by the Canadian Baseball Network – is as complete with the bat in his hands as it gets and should be bound for another high-flying year with the Aigles.
T.J. White, 3B, Quebec Capitales
One of the most notable driving forces behind the Capitales' push to the 2022 Frontier League title, White has been in Quebec City and playing for the team (when active) since 2018, dating back to the club's former home of the Can-Am League.
But never has the Las Vegas native's time in the Great White North been more valuable than last season, when he hit 26 home runs with 75 RBIs (both his best marks in a Capitales uniform), as his team won the East and later beat the Schaumburg Boomers in four games to win its first title in any league since 2017.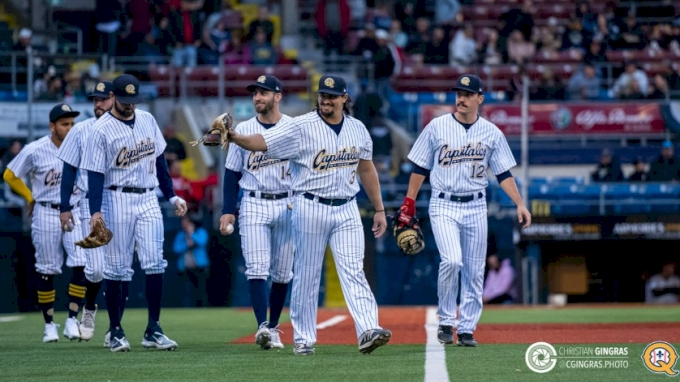 With elite power hitter Jeffry Parra (32 homers, 83 RBIs, .714 slugging) gone from the Frontier League, having signed a deal in the offseason with the Tampa Bay Rays' organization, that leaves White – a former draft pick and minor-league player of the Minnesota Twins – as the main returning man to give Quebec some one-swing boosts throughout the year. A nice option, with a newly added target on the team's back as the defending champion.
But with David Glaude (29 homers over the past two seasons) bound to return to the Capitales, as well, perhaps a new dynamic duo will form at the plate, and Quebec will be in business to contend for a repeat.
Josh Rehwaldt, OF, New Jersey Jackals
After a solid campaign with New Jersey in 2021, in which he batted .300 with 11 homers and 35 RBIs in just 47 games, the 6-foot-6 Minnesotan came back to the Jackals for 2022 and had a breakout year, tying a franchise single-season record with 29 home runs.
He finished third in the Frontier League in long bombs and earned an All-Star Game selection.
"Let's run it back" - Josh Rehwaldt 😎

Let's give a warm welcome back to OH MY GOSH JOSH!#GoJackals🦊 pic.twitter.com/hayDNwth2j

— New Jersey Jackals (@JackalsBaseball) February 22, 2023
Now that the two players who finished ahead of him in the 2022 home run chase have moved out of the league, that leaves Rehwaldt as the Frontier's top returning home run hitter.
Still with plenty of room to grow his game – Rehwaldt turns 26 in June – the former Division II slugger will trying to help get New Jersey into to the postseason for the first time as a Frontier League member (having joined from the absorption of the Can-Am League in 2020) and lead what should be a powerful offense once again, with the Jackals having led the Frontier a year ago in team batting average (.295) and Rehwaldt being one of two players on the team to play at least 90 games and bat at least .325 on his own.
Aaron Altherr, OF, Tri-City ValleyCats
Altherr didn't just have a cup of coffee in the major leagues – he stuck around for six years and had plenty of production to brag about.
A veteran of four National League clubs, most notably the Philadelphia Phillies, the Germany-born Altherr played 359 games from 2014-2019 in the bigs, seeing his best year with the Phillies in 2017. That year, he smacked 19 home runs with 65 RBIs in 107 games to finish third on the team in both statistical categories.
We've signed #MLB veteran and 2011 NYPL All-Star Aaron Altherr! The 32-year-old outfielder spent time at the major league level for the #Phillies across six seasons, also appearing for the #Giants & #Mets before tearing it up in the KBO in 2020 & 2021! pic.twitter.com/yuV5ijkfgB

— Tri-City ValleyCats (@ValleyCats) April 7, 2023
His pro journey then saw him play in the KBO League in 2020 and 2021 with the NC Dinos, winning a Korean Series title in 2020 and being one of the top players on the team with 63 homers and 192 RBIs across those two seasons.
Now back in the United States after a one-year hiatus from the game, Altherr, 32, will see if he's still got it in independent ball for the first time with Tri-City, though if his power is anywhere close to the levels he showed in South Korea – one of the best non U.S.-based leagues in the world – the ValleyCats are going to get a serious, experienced boost to their lineup for the 2023 campaign.